turboute is building a supercharged Datsun 1200 sedan.
post
* A14 engine
* SC12 supercharger from Toyota 4A-GZE engine
* 350 Holley carburetor
* work by Pizzi Automotive on the gold coast 
* high mount T3/T4 turbo
* Microtech ECU

A14 with 4agze supercharger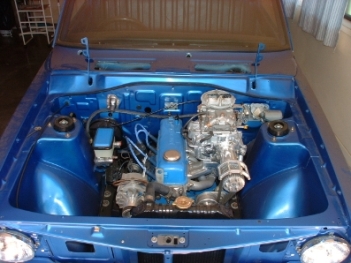 Fitted to the blue ute

Pulled out to fit the CA18DET.
Sold to a guy who put it in a Isuzu Gemini.
Next up:

post