The Vintage Datsun Swap Meet is held at Eagle Rock, California several times a year.
2008 March
Saturday 2 March 2008
2008 Vintage Datsun "Eagle Rock"ᴳ
http://losangeles.craigslist.org/sfv/car/573087958.html

Vintage Datsun Swap-meet / Car Show -- Eagle Rock Recreation Center - City of Los Angeles

Bring your vintage Japanese car to show and/or bring parts to buy/sell/trade!

Gate opens at 9:00am.

Food and drinks will be available.

$1 per person entry.
Only vintage cars will be allowed to park in the parking lot. Anything not for show/sell needs to park outside. Sorry we are running out of space.

Please no alcohol & no burn outs. No selling of food & drinks. Vendors need to enter before 9:00am to get a good spot. First come first serve. Trailers please contact Jose for assigned parking and need to be in before 8:30am.

Sellers: $10 per one (1) car parking space. Any selling in front of your car will be considered a vendor and need to pay.
2007 October
October 28, 2007
2007 Vintage Datsun "Eagle Rock"ᴵ
Photo Gallery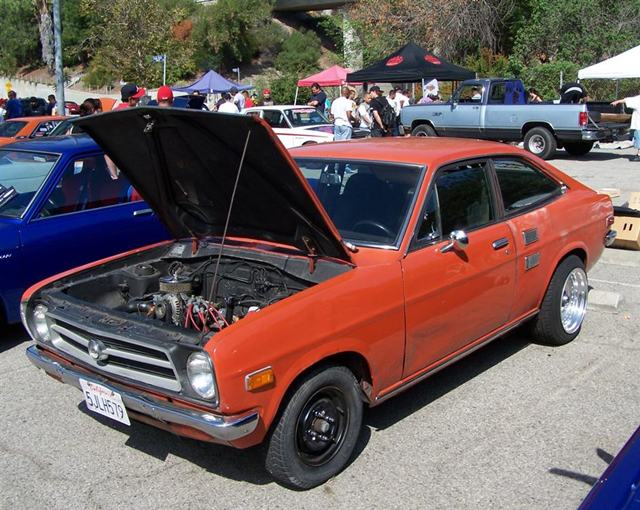 Album click to view
2007 July
July 22nd, 2007 Sunday
2007 Vintage Datsun "Eagle Rock"ᴵ
2007 Feb
Feb 4th, 2007 Sunday
no B110s, but some great 510s
Photo Gallery
2006 Nov
Nov 18, 2006 Saturday
2006 Vintage Datsun "Eagle Rock"ᴵ
¤