[< Previous 429 430 431 432 433 434 435 Next >]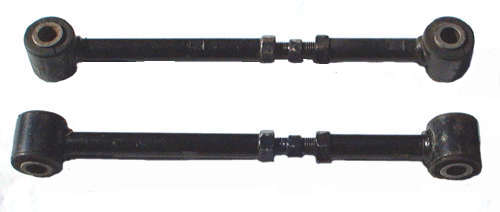 Bluebird rear link

stirlingmac

2003/9/6 7:38

Tell a friend
3450

2

0.00 (0 votes)


Handy adjustable link for radius and or panhard rods when lengthened. Not sure exactly what model it is from but it's a FWD one.
[< Previous 429 430 431 432 433 434 435 Next >]
The comments are owned by the poster. We aren't responsible for their content.
Poster
Thread
ddgonzal

Posted:

2013/4/2 2:45

Updated:

2013/4/2 2:45

Moderator

Re: Bluebird rear link

Looks like:
Nissan U11 (Bluebird/Maxima) 1985-1989
Nissan M11 2WD (Axxess/Prairie) 1989-1989

LINK-PARALLEL,REAR SUSPENSION (REAR-MOST LINK)
55024-01E00 < 55121-30R10
Poster
Thread
nzdatman

Posted:

2006/5/28 11:19

Updated:

2006/5/28 11:19

Home away from home

Re: Bluebird rear link

Wayne this little old post from years ago came in bloody handy recently when I was building the sunny. Wound right in these links are the same length as the sunny top links- had to turn up some bushes to adapt them to the datsun but they work a treat and now I can adjust the pinion angle.