[< Previous 40 41 42 43 44 45 46 Next >]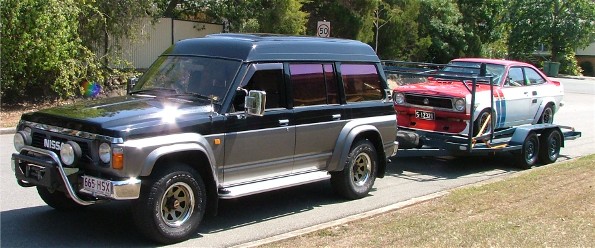 ready to go

L18_B110

2004/9/27 13:51

Tell a friend
1866

0

0.00 (0 votes)


The new(er) deisel Patrol gets 15.8l/100km towing and 11.8l/100km normally. Much improved on the old petrol Patrol's 19.7l/100km towing economy (that's not the right word for it!). They both have a 65l tank, but I now have an extra 100km range. I love Deisels! If I can pick up a 2nd-hand long range tank, I might just make it to Bathurst without refuelling!
[< Previous 40 41 42 43 44 45 46 Next >]
The comments are owned by the poster. We aren't responsible for their content.