Hi guys,
got these headlights for sale.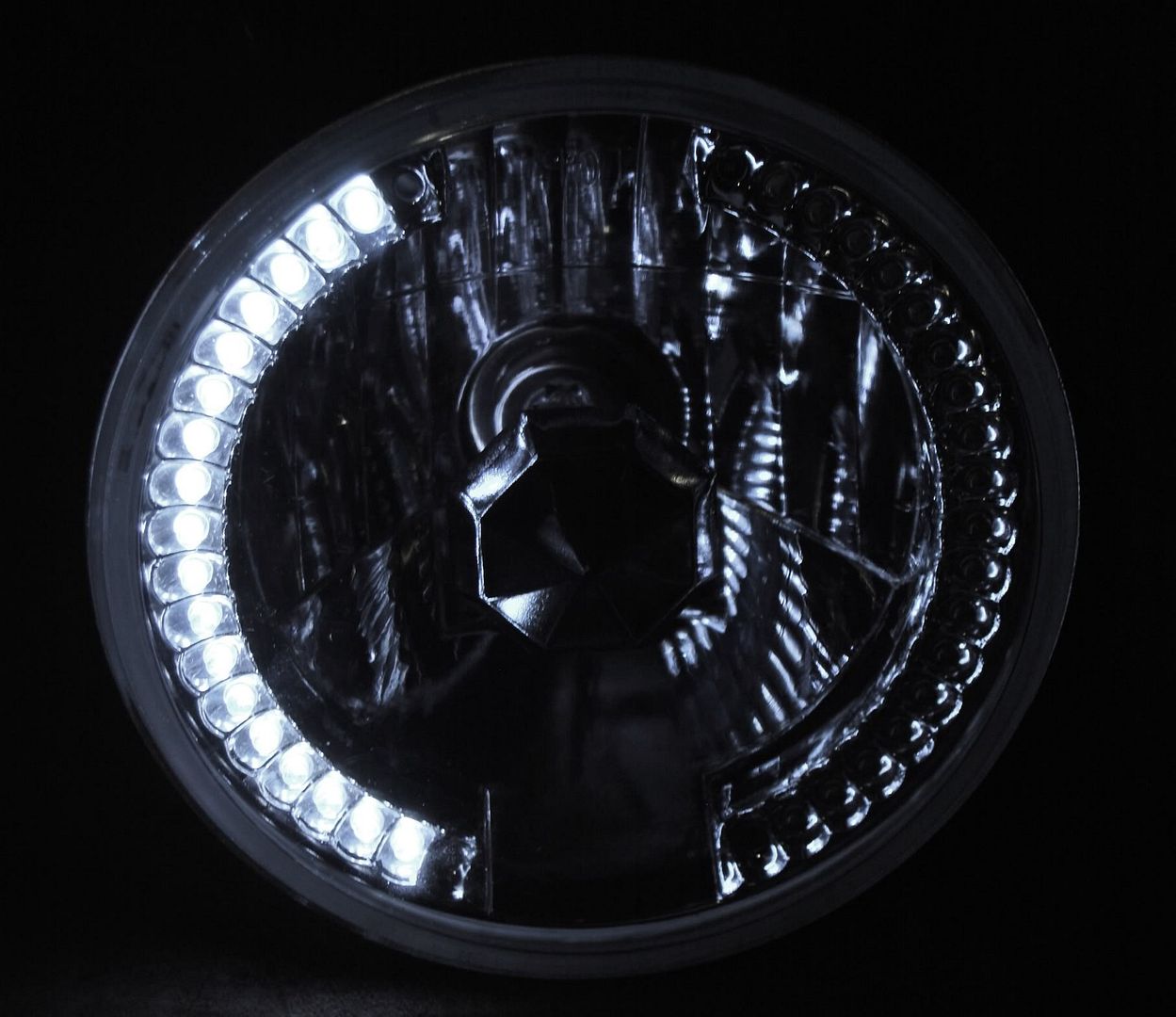 THESE ARE CRYSTAL CLEAR HALOGEN HEADLIGHTS WITH WHITE LED HALO RINGS!
White LED rings can be wired to be driving lights, turn signals, or stay on with the headlights
INCLUDES SUPER WHITE XENON BULBS!!
THIS IS A NEW PAIR (2 bulbs) OF 7" 12 VOLT HIGH/LOW BEAM HALOGEN HEADLIGHTS. THESE ARE
GLASS HEADLIGHTS
. THESE LIGHT UP 40% BRIGHTER AND LIGHT UP WHITE COMPARED THE STANDARD STOCK STYLE INCANDESCENT HEADLIGHT BULBS THAT LIGHT UP YELLOW. INCLUDES 80/100W H4 BULBS. THESE HAVE THE ORIGINAL 3 PRONG PLUG DESIGN ON THE BACK SO THEY WILL PLUG RIGHT INTO THE ORIGINAL WIRING HARNESS.
$50