Dunno why I cant link the pics in here? Works on every other site except this one. Anyway to fix it? Or do I need to upload every pic onto the thread?
Been on the site for a while now and figured It was about time to post up my build thread.
I've Had my datto for a while now, but have just got back into building it.
I originally bought the car for my sister to learn to drive in, but over time she realised she couldn't afford what the car needed to get it on the road so it sat dormant in my garage for about a year.
In this time the car had changed a few times-
It was originally sky blue with white bumpers when I bought her.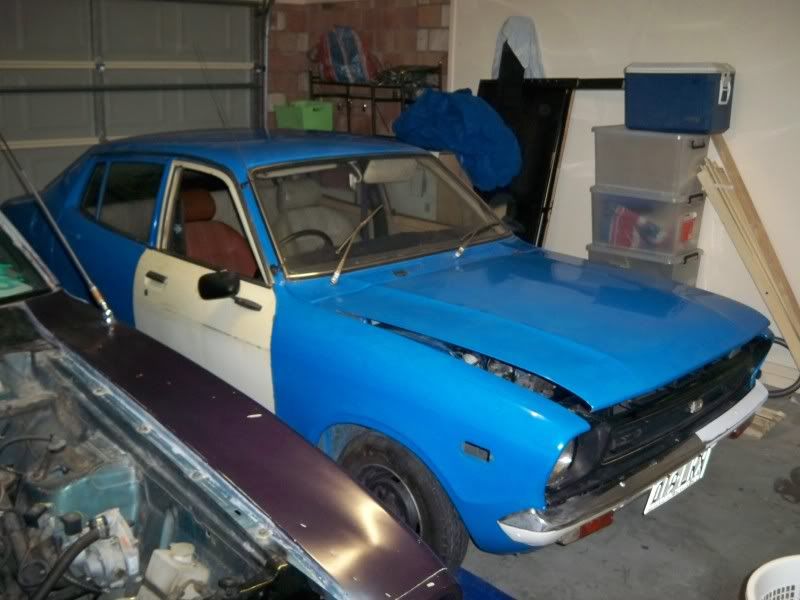 First thing the car got was a tidy up, then I had the head reco'ed and shaved.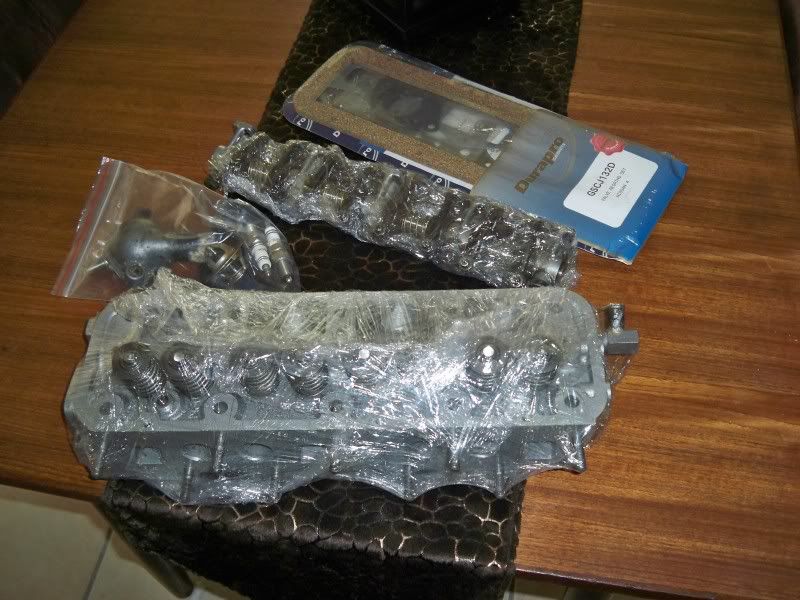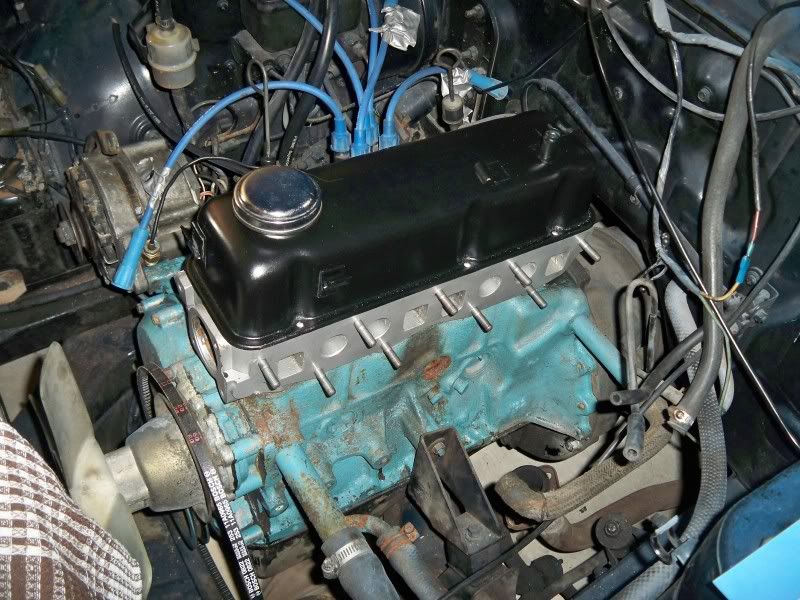 Then I slapped a 32/36 weber on her-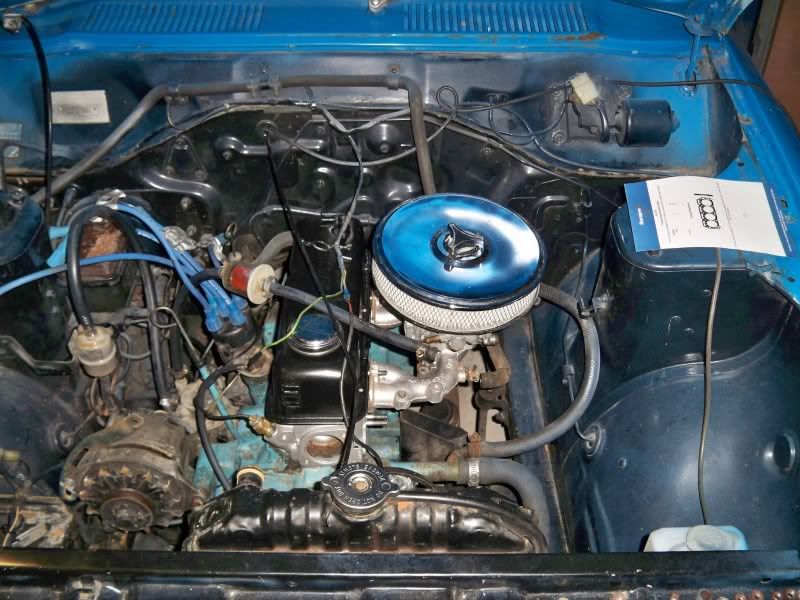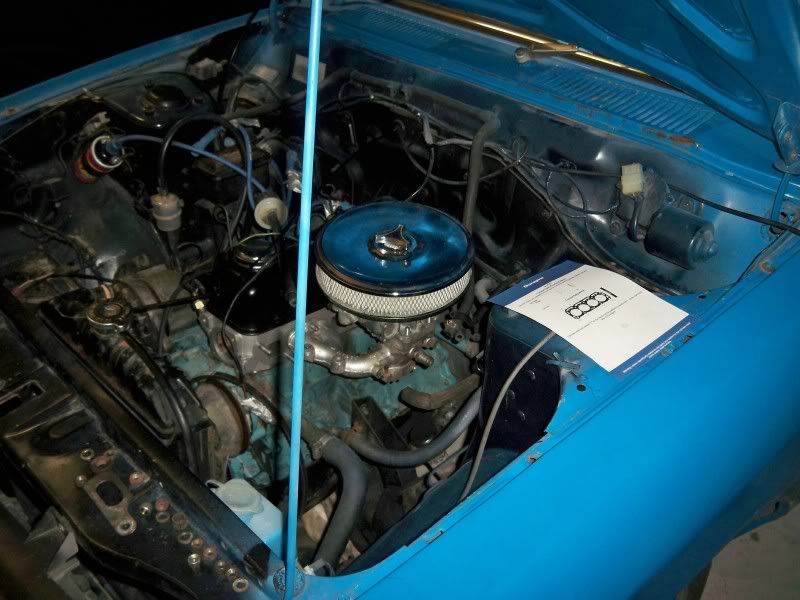 The car stayed like this for ages, then my sister decided she didnt like the colour.
So we went down to Harts paint supplies and picked a new colour.
She chose Belladonna Purple. And I gave it a quick colour change, and the quick part showed, It really wasnt very good, was straight over he old paint, so the runs in the old paint showed and he dents of course showed up more in the darker colour, but looked tidy enough and it stayed like this for a while.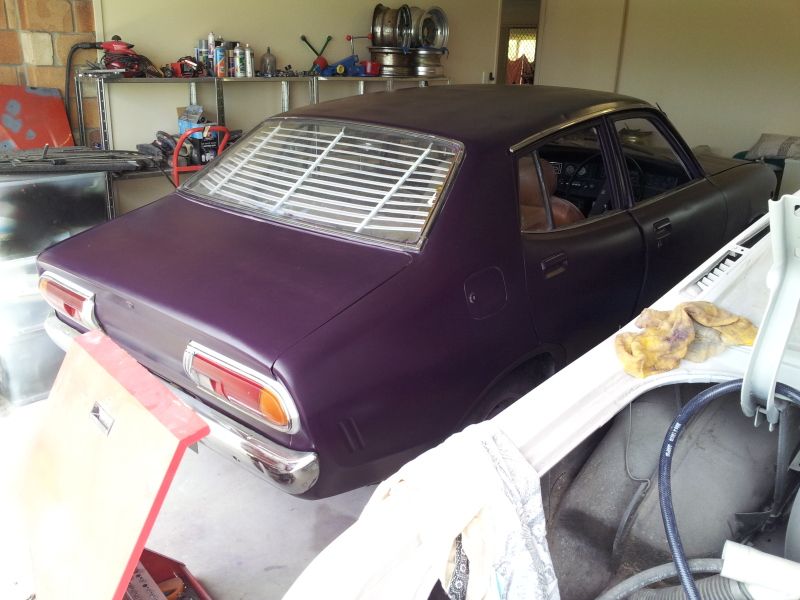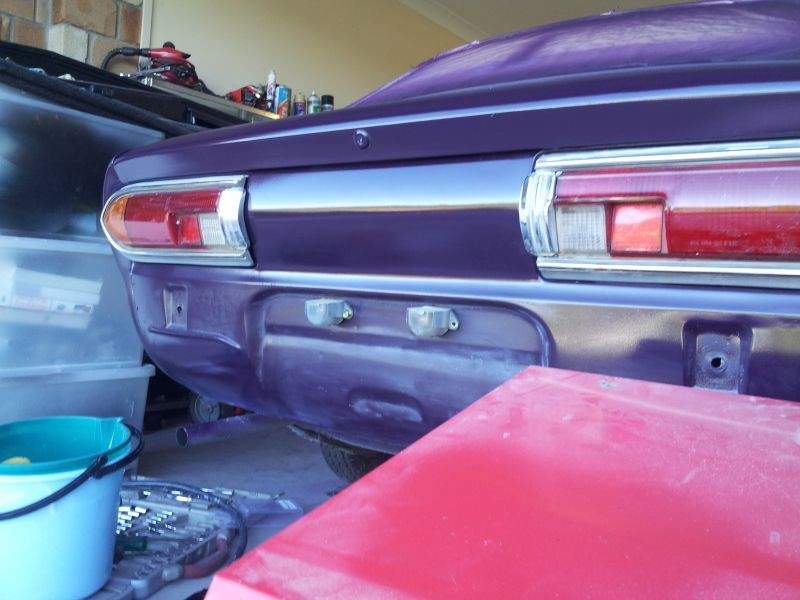 Havn't got many pics of it in this stage.
Also, During the colour change the engine came out to paint the engine bay and to get a freshen up, and dropped back in with a manual conversion. However this never eventuated and the engine it still just sitting on the engine mounts and the manual conversion gear is in the boot.
I then decided I wanted to try my hand at vinyl wrapping. I found a guy local who sold bulk rolls of vinyl at very good prices. So I picked a colour, Matte Grey, and set about and wrapped the car.
It was surprisingly easy to do and looked quite nice, took me and he mrs about 2 days (short days) to do the whole car.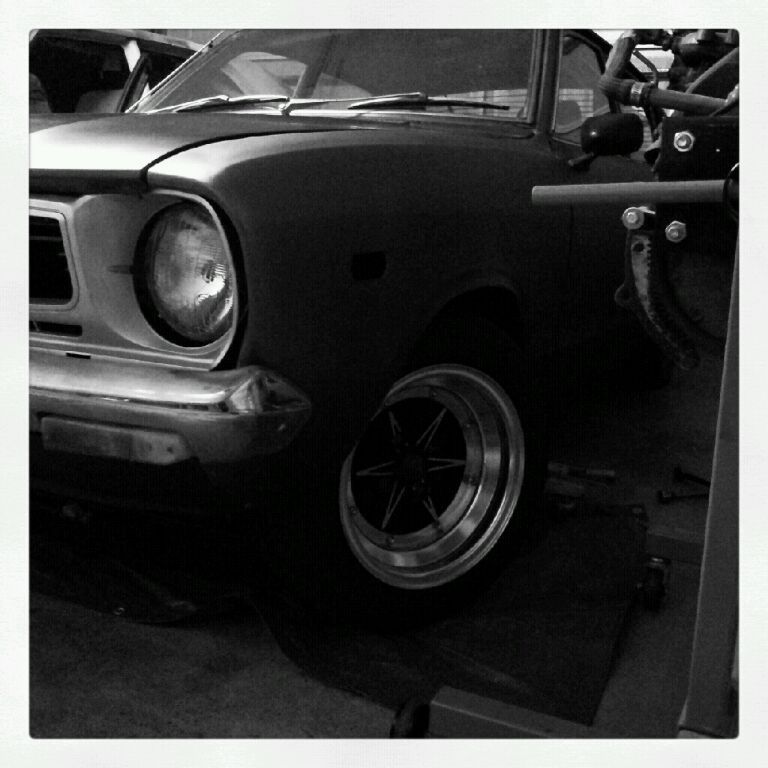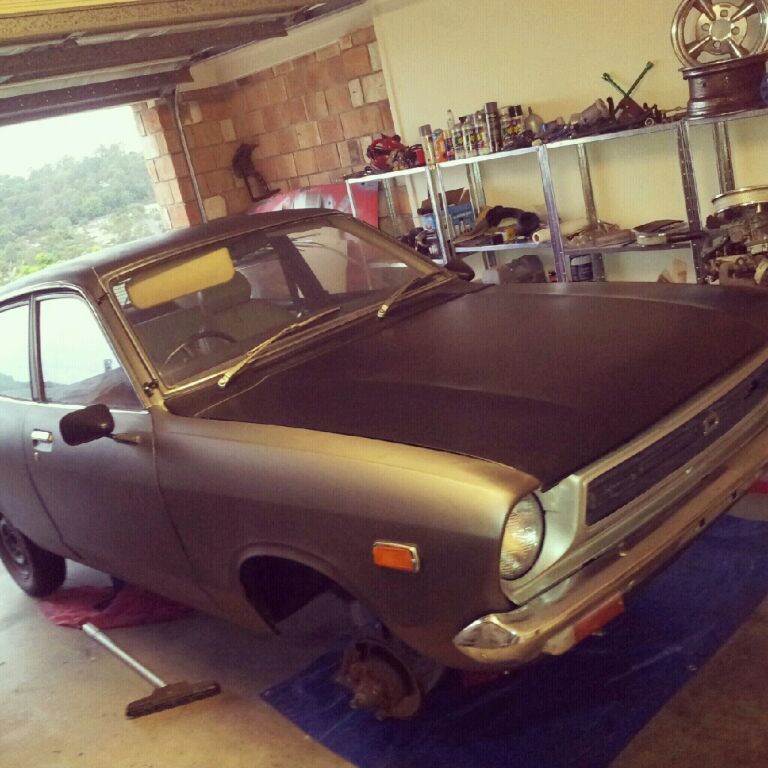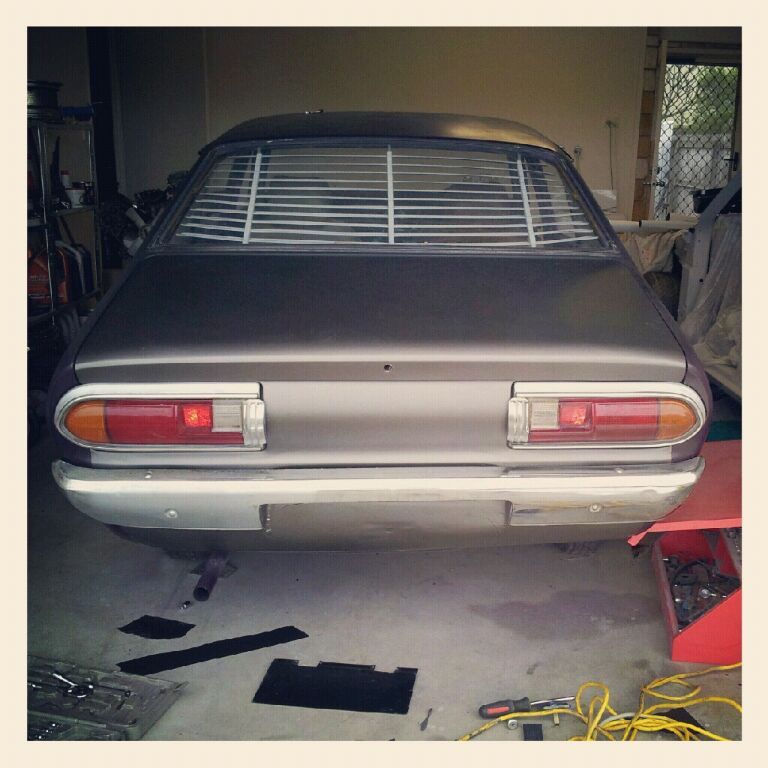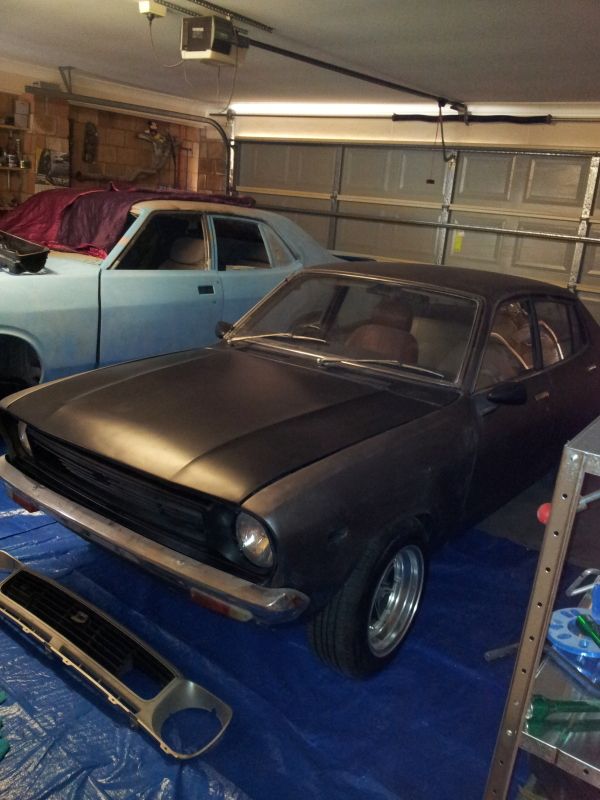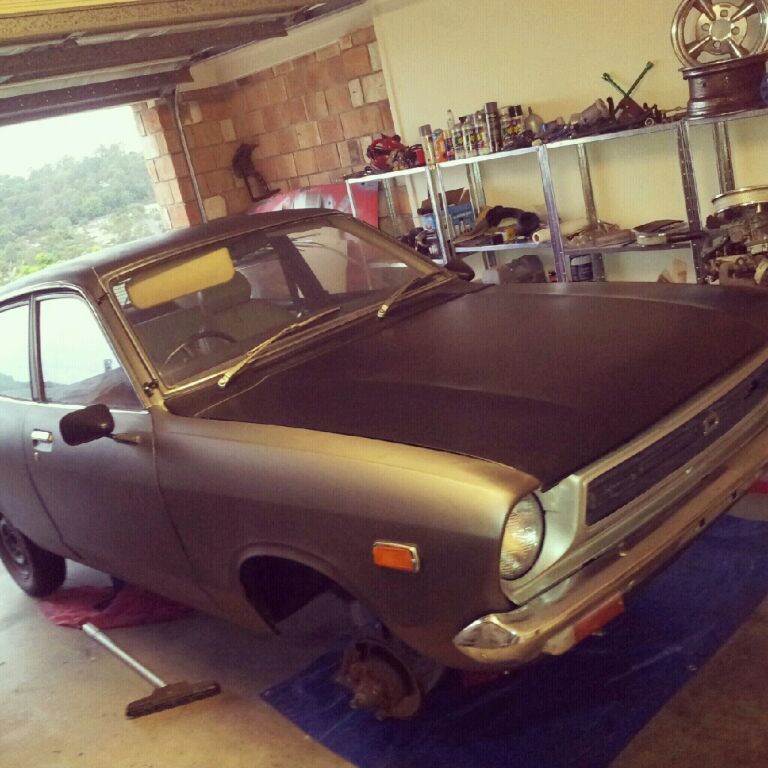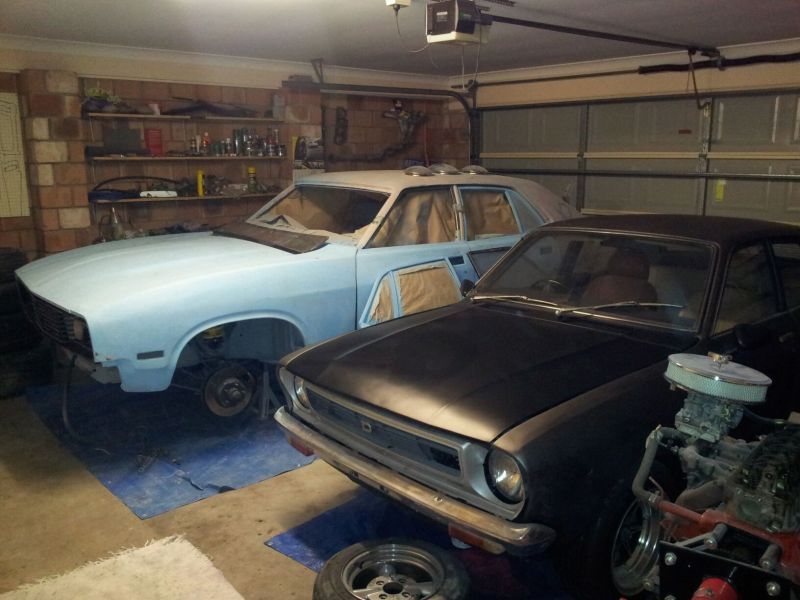 However it just didnt have the appeal of a nice shiny paint job. Maybe I should of picked a gloss colour, but none the less, last weekend I peeled he vinyl off and began preping the car to paint it right this time. Dents pulled, panels aligned and started flaring guards.
Photobucket is playing up so cant upload the pics of the car in its current state, buts its been stripped back, dents pulled, primed, FL guard has been flared. Still need to do the other three, then the will be ready for some hi-fill coats before final coat and colour.
Im still not sure on what colour I will paint her, was thinking silver as I have 4L of a nice silver here so wont cost me anything, but then I was thinking it would look nice in a darker colour like a charcoal or dark gunmetal. However It wont be painted until I get back from my Japan trip in Late February. So just aiming to have it 100% ready before I leave in 2.5 weeks.
The plans are to get the car painted and looking smhick, then front s13 coilover conversion with NA brakes to run some 14x8 wheels up front and 14x9 on the rear. Will be running Jap rims, SSR Mk2's, MK3's, Star Sharks or might find more Star fomulas (shown in pic above) to widen, as they ones in the pic are off my Ta22 celica.
Then plans are to drop a Ca18 in her. Not 100% sure if ill do this tho, as I have my ta22 and a 78' Xc falcon to do aswell, so trying to keep the datto's build to a low budget. If not the A12 will get a freshen up and put in with the manual gear I have here to convert her from auto.
Feel free to comment, give your opinions, or ideas for colours/wheels ect :)
Always good to hear other peoples thoughts on things.
EDIT- Got photobucket working, had to revert back to the old photobucket.
Anyways, spend today working on the datto.
Some early rain put me a little behind but still got a fair bit done.
Last of the dents where pulled and smoothed out and got a few coats of hi fill on. Done a bit more work to the front guards but still need more work until ill be happy with the flaring.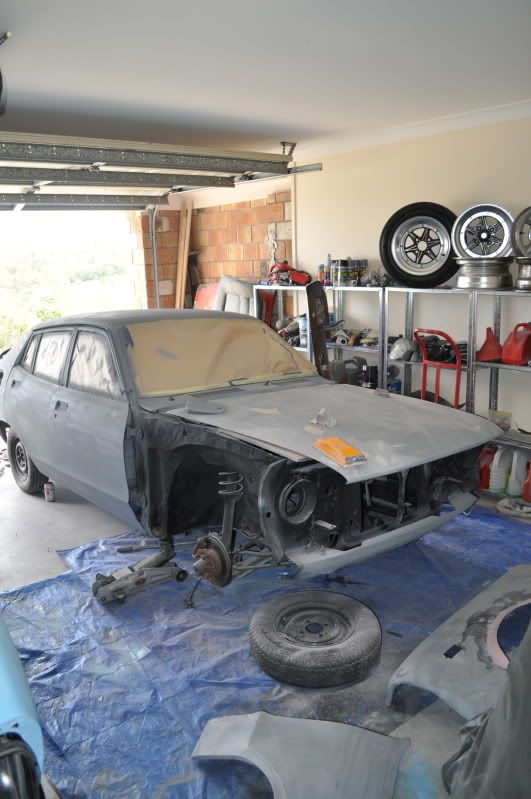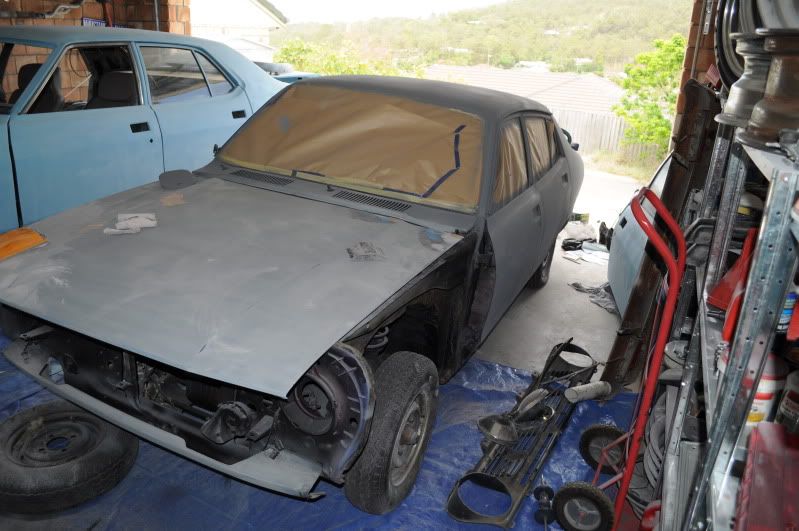 Flaring the Guards-
Cutting the tabs-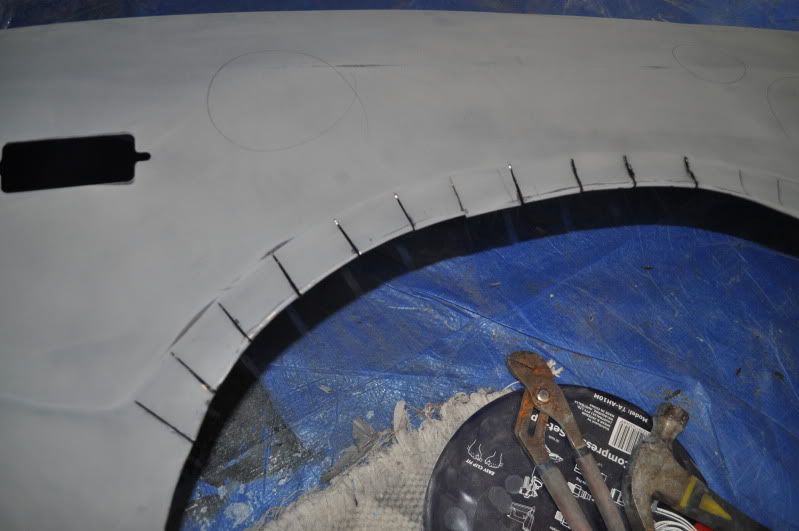 Before welding-
Fiberglass filler to tidy them up-
After a quick sand-
They still need a lot of work but getting there, and hoping to squeeze 9's under them. With the added help of some coilovers ;)
Still to come-
Paint
coilovers- Anyone got any info on s13 coilovers into a 120Y?
wheels- Will be Jap wheels, either MKII's, MkIII's, Star Sharks or if I can find some Techno Phantoms.
and either put the A12 back in or ca18/sr20 conversion.
Still after some ideas for colours, also thoughts on chin lips and bob tail spoilers on 120Ys? Ive seen one with a bobtail and it make the awkward back end look a little nicer, thinking of moulding my ta22 spoiler and modding it to fit, its a close fit so shouldnt take much.
Pic of the bobtail-
And thinking of a similar colour of this-
Anyways ideas and thought are welcome of course