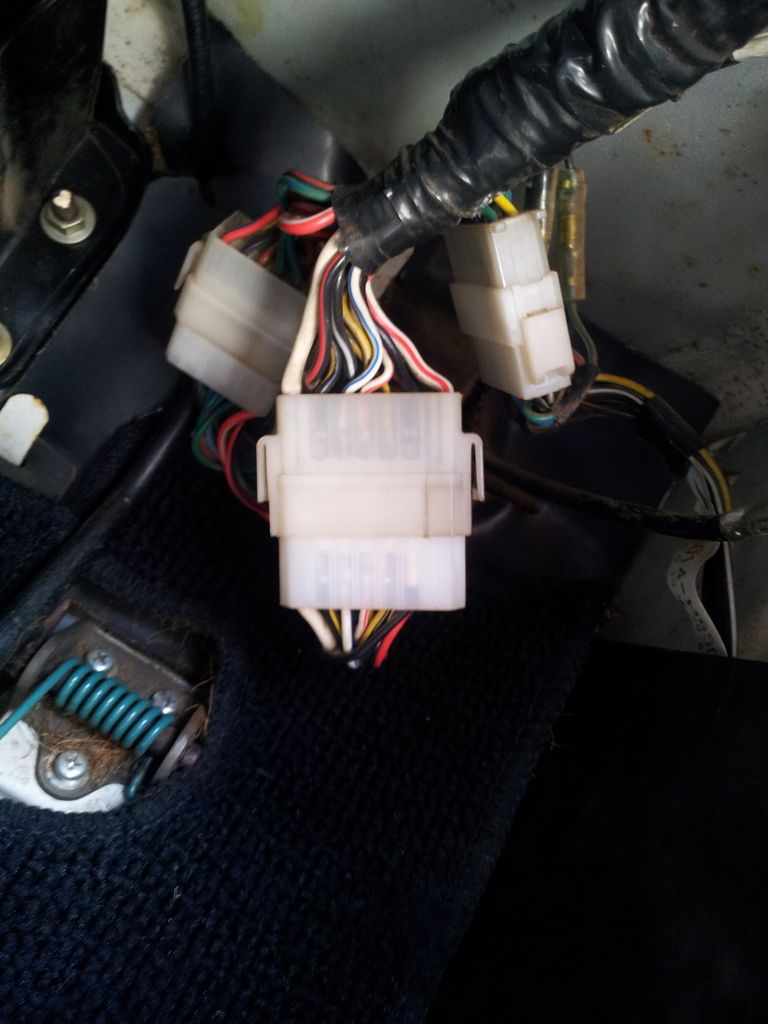 So i swapped the 120y dash the other day to this one that was sitting unloved for too long. Trying to work through a few gremlins now, one being a decent voltage drop which is surely something to do with the amp meter. Anyone know were i might find the japan dash schematics?
Dash came with its wiring loom and i just plugged it into the AUS 120y engine bay loom. Everything seams to be working ok. As you can see dash loom has two heavy gauge wires on each side of plug(white and white red) engine bay loom only has the white.
A few notes:
I used a one wire 240z oil pressure sender seems to work, just swapped it with the switch. Sits at about 2-3 kg/cm2 (old oil burning a12)
Tachometer is a 120y/240z hybrid thing i butched and mashed together
Seems to have a annoying safety? buzzer when i take it over 120 which would be fine on our 110 roads but speedo is a good 10-15 too fast. Wrong diff ratio i guess, might try this 18t speedo gear
(Gear)
Edit: yes the 18 tooth gear fixed the over-speed problem.