The Datsun 1200AX was a small commercial utility vehicle made in Thailand. It was a type of van with a bench seat and A12 power. It came in minivan, microbus and cabover pickup styles, apparently based on the C20 Sunny Cab. It was also made in Portugal as the Datsun Sado.
Overview
In June 1977 Nissan announced that they would introduce a new BTV (Basic Transportation Vehicle) for emerging nations.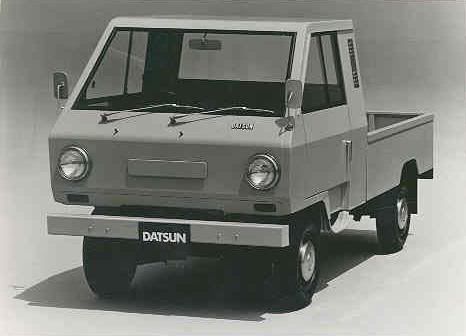 The Datsun 1200AX was specially designed for unskilled and primitive assembly facilities from kit form.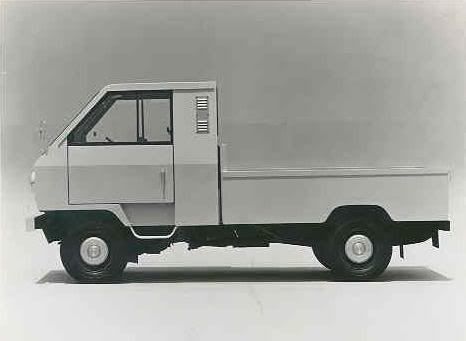 The vehicle was a light commercial, powered by the proven A12 engine, and designed for a variety of body configurations, ranging from cab-over truck to microbus or delivery van. Siam Motors built the Datsun with locally-produced body panels, batteries, tyres, upholstery, glass and trim parts.
It appears to be based on the C20 Sunny Cab:
Full frame chassis
B10 style front suspension (tranverse leaf)
Engine access by lifting up the front seat
Datsun 520-style steering wheel
B110 gauges
Datsun Sado
The 1200AX was also made in Portugal as the Datsun Sado. Because over 60% of the vehicle was locally produced it was considered a domestic vehicle rather than an import and so had a price advantage over imports. It was named after the Sado River in Portugal. Code named 'AX', the Datsun Sado was assembled in the Entreposto Warehouse Group plant on the banks of this river Sado.

Album click to view
This vehicle should not to be confused with the Sado 550, a later city car with Daihatsu running gear. It is sometimes incorrectly called by the Datsun name; it has no Nissan parts. Its only relation is it was another project by Entreposto.
Album click to view

Album click to view
Album click to view

Album click to view

Album click to view
Album click to view

Album click to view
Album click to view
Album click to view
Album click to view
Album click to view

Album click to view
Album click to view

Album click to view
Album click to view
Competitors
In the BTV space
Toyota TUV from South Africa (this one has been retrofitted with A14 engine)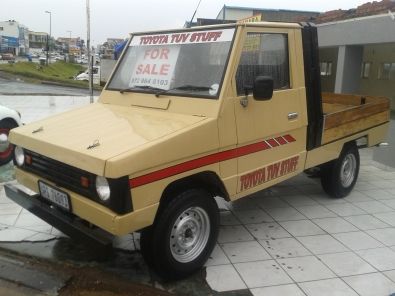 1973 General Motors BTV

Nomad
AX Photos
¤