Nissan Vanette was variously marketed as Nissan Van, Sunny Vanette or Cherry Cab. They are a fair source of parts for Datsun 1200.
WIKI go to Wikipedia
Overview
Datsun Sunny Vanette
Nissan Cherry Vanette
Datsun Vanette
Datsun Vanette Cargo
Nissan Cherry Van
Nissan Sunny Van

JAPAN 
C20 1969 August introduction 1969-1978 Datsun Sunny Cab
C20 1970 September introduction Nissan Cherry Cab
C20 1975 January minor facelift, A12 engine
C20 1978 October discontinuance
C120 7810-8811 (October 1978-November 1988)
C22 バネット 8509-9403
TC22 8811-9403 バネット トラック Vanette Truck
GC22 8605-9503 バネット ラレゴ Vanette Largo
C23 9106-9906  バネット セレナ Vanette Serena
C24 9906- セレナ Serena

Vanette (Mazda Bongo)
S20 9404-9906 バネット バン トラック Vanette Van Truck
S21 9906-

C120 engines (Japan market)
A12S   C120 ALL YEARS
A14S  PC120 K(Couch),V(light van),T(truck)
A15S  HC120 REPLACED A14 K(8006-) + V,T(8106-) 
A15S  HC120 WV(8209-) Largo Coach Van
Z20S  MC120 8106-
LD20  EC120 8106-
LD20T EC120W 8209-

C120 FINAL DRIVE (Japan market)
H165B: A12+A14+A15
H190AL: A12+A14+A15
H190ML: A12+A15+Z20+LD20+LD20T

C22 engines (Japan market)
A12S
A15S
CA20S
LD20
LD20T

Models
C20
1969-1978 C20: Sunny Cab and Cherry Cab
C120
First to be called Vanette
C120 7810-8811 (October 1978-November 1988)
WIKI go to Wikipedia
C22
1986-1994
C22 バネット (Vanetteᵂ) 1985.09-1994.03
C22 Nissan Vanᵂ 1986-1989

VC22 van-type (passenger van)

WIKI go to Wikipedia
V Van
T Truck
G long-wheelbase (Largo/Coach models)

TC22 Vanette Truck

WIKI go to Wikipedia
GC22 Largo Super Saloon (NZ)

WIKI go to Wikipedia
engines
  A12
H A14
P A15
  Z20
  Z24 (USA market)
  CA20 (later Vanette Largo)
  LD20 diesel

USA-market C22 "Nissan Van" with Z24 engine

Post click for topic
Type: T-VPJC22-202948
      T-    Japan_Emissions "T"
        V   van-type
         P  A15 engine
          J GL trim?


C23
Vanette Serena
C24
Serena C24ᵂ was available with A15 or GA16DE engines
WIKI go to Wikipedia
Parts Source
These parts may be useful for your Datsun 1200 replacement or upgrade:
Wheels
C120 Japan
3.50BX10 リア ヨウ ダブル タイヤ 40300-G3200 T.LB.WT 8210-
* Rear double-tire for Vanette Truck
4.5 x 13 +40
5 x 13 steel
5 x 13 aluminum 40300-01A25/40300-01A26/D0300-01A25/D0300-01A26
* B11, C120, M10 5JX13 +40

5 x 14
5.5 x 14 aluminum 40300-W1525/40300-W1527  *WK.GS (3) アルミ ナット シキ
* 910, C120 5.5JJX14
5.5 x 14 aluminum 40300-W1529 *WK.GS (1) アルミ ホイール キー シキ
Wikipedia Japan


A14
C120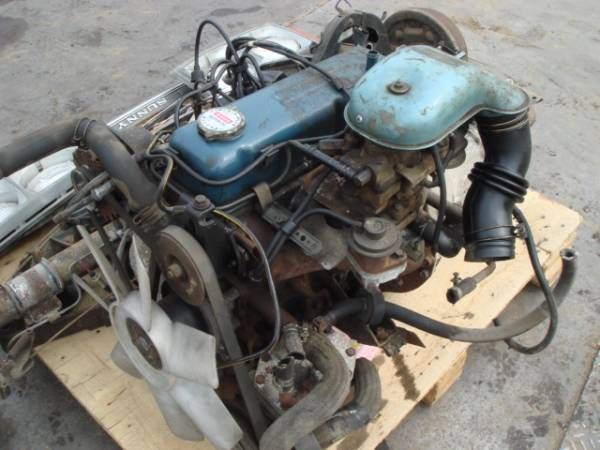 A15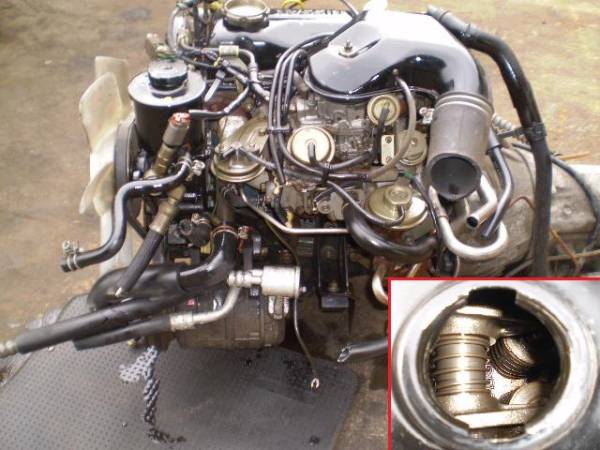 Album click to view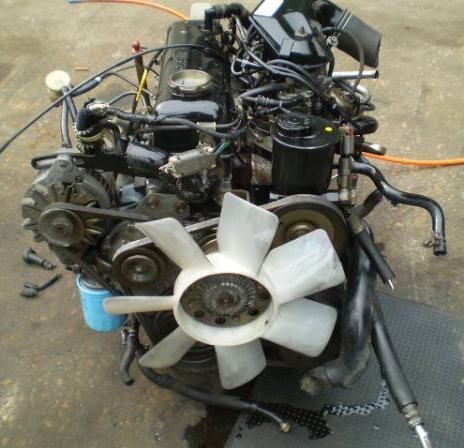 Album click to view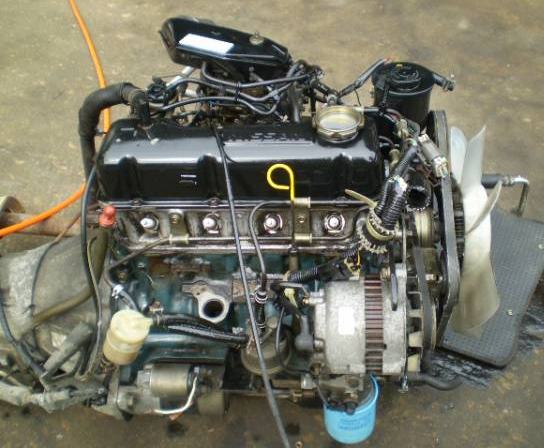 Album click to view
With engine cover off:

Upload click to view
Nissan Malaysia
As of 2009/2010, the A15 is the engine in Nissan C22 Vanette, which is an older Vanette design still sold by Nissan Malaysia.
---

There's a good reason why the NISSAN Vanette is perfectly suited for the times. It's tough and as experienced as a crusty army sergeant. And it has a strong heart. The proven NISSAN A15 engine puts other van engines to shame. It boasts of reliability and inexpensive maintenance with easy availability of parts. So having a big maintenance budget is never an issue. Especially with its renowned fuel-economy. No wonder the NISSAN Vanette has become so popular in Malaysia. http://www.nissan.com.my/vehicles/vanette/index.html

---
In 2012 the C22 Vanette was replaced by the NV200 Panel Van with HR16DE engine.
Photo Index
Click any thumbnail to see it full size in our
Club Photo Album
. Read details or post a comment!
€