Nissan A Engines: Overview | A10 | A12 | A12A | A13, old | A13, new | A14 | A15
Nissan works engine design: a DOHC A12 engine! Apparently never produced, but was only a design study.
AZ12 DOHC 4-valve head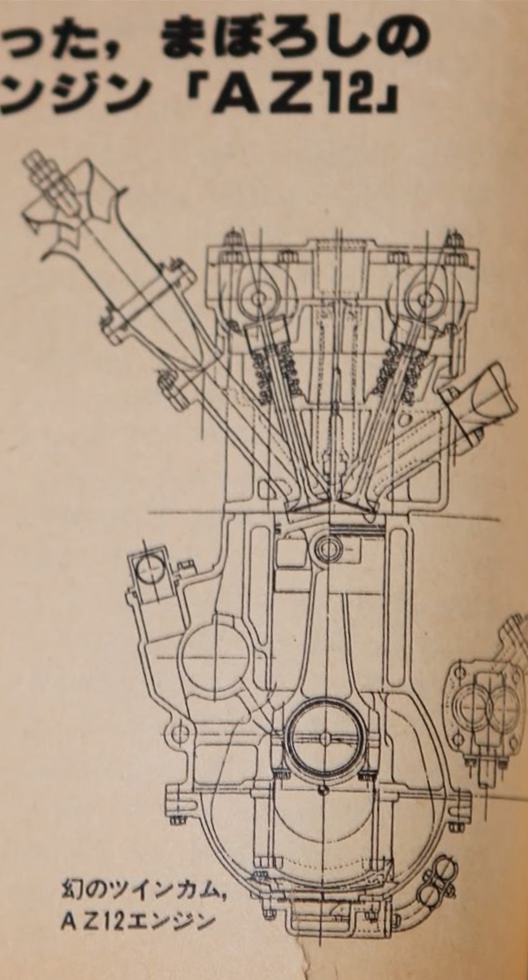 Album click to view
幻のツインカム、AZ12エンジン phantom twin-cam, AZ12 engine

This is just a diagram. It seems no AZ12 was actually produced.
1975: inspired by the LZ14 engine of the racing PB210 Sunny, the AZ was intended to compete with the 3K-R DOHC racing engineᵂ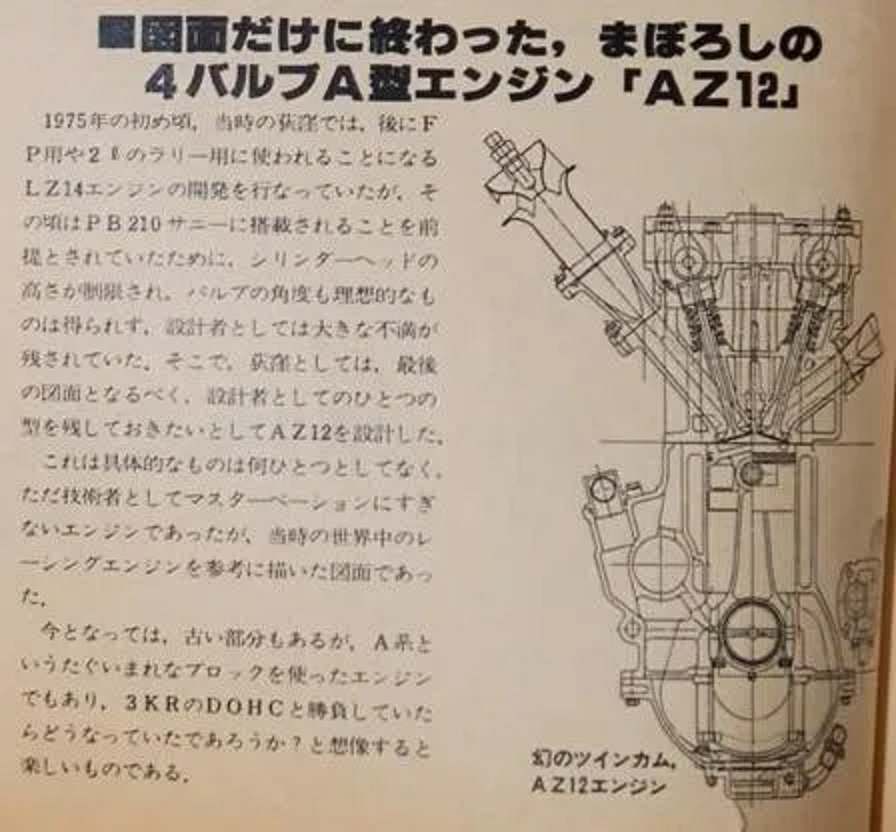 Album click to view
まほろの4バルブA型エンジン「AZ12] Mahoro's 4-valve A-type engine "AZ12"

Article showing drawing of the AZ12 in Auto Technic magazine 1982 volume 14 no.164.

Album click to view
Top: OHV AY12 engine (single-cam) engine was actually made
Bottom: DOHC AZ12 engine design similar to the Nissan LZ Engine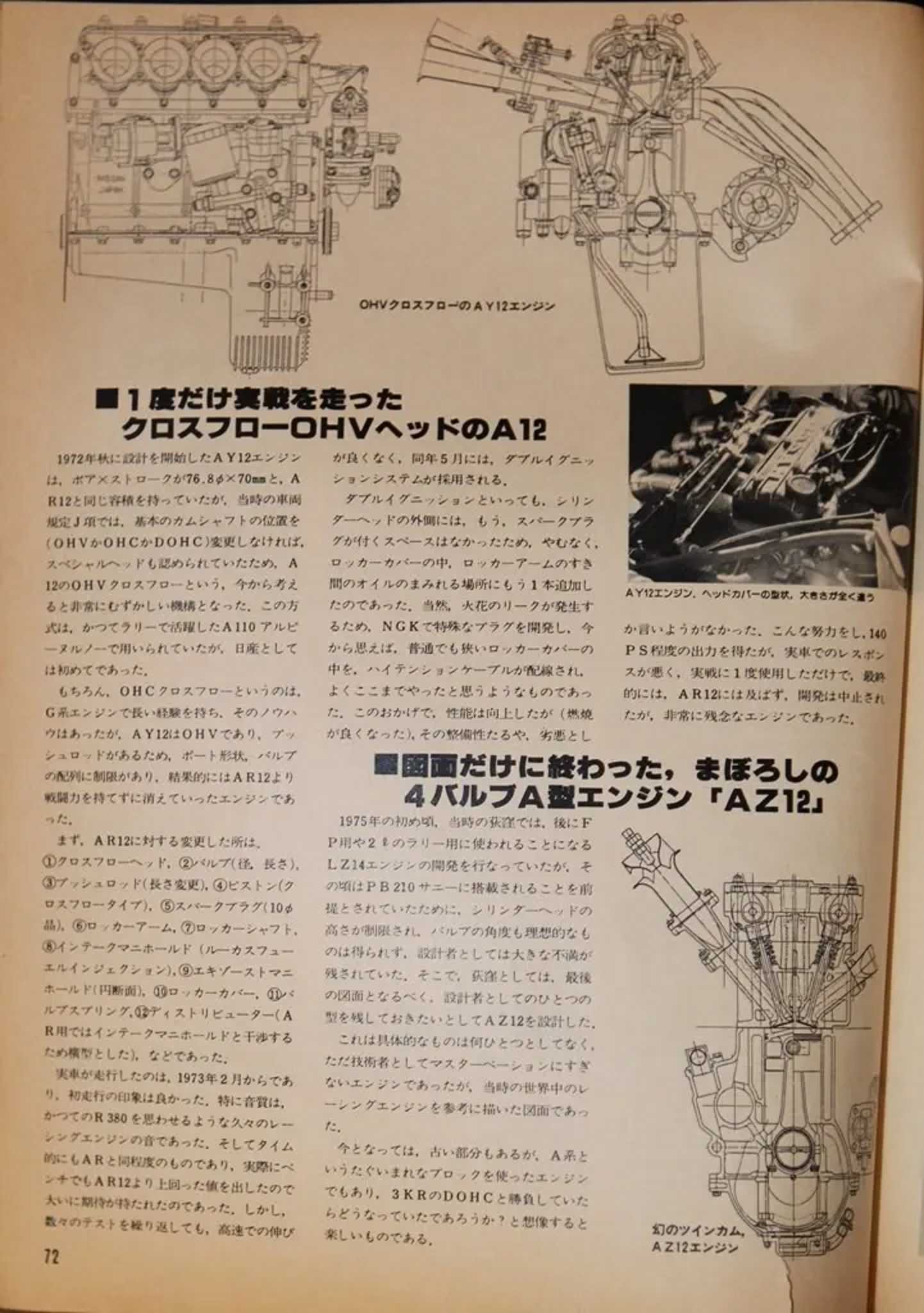 Post click for topic
¤