The A10 Engine was designed for the original Datsun Sunny -- the B10 Datsun 1000. 998 cc with small carburetor and 3 main bearings. The A10 Engine was released in September 1966 in the 1967 model year Datsun 1000. The A10 featured a three main bearing crankshaft. Bore was 73mm and stroke was 59mm (same as the older Nissan C engine). With a 2-barrel Hitachi carburetor and an 8.5 to 1 compression ratio this engine produced 62bhp (46kW) @6000rpm and 61.5 lb.ft of torque (83 Nm). The Datsun 1000 Coupe introduced in Sept 1968 was equipped with an uprated A10 engine boasting a free flow dual-outlet exhaust manifold with increased compression ratio, now 9.0:1. With a revised carburetor, this Coupe engine produced 66hp (49kW). Later versions of A10 produced 59 hp (SAE).
Indentification
A10s are easily identified by the 'Datsun 1000' valve cover.

Album click to view
The most distinctive feature may be the rocker cover -- it actually has the engine size on it unlike any other A-series cover.
A more reliable way to identify it -- since the cover may be changed -- is to look for the 'A10' stamp engine ID & serial number

Album click to view
Applications
Applications:
* 1967-1970 Datsun 1000 B10
* 1968-1970 Datsun 1000 ute B20
* 1971-1976 Datsun Cherry E10 (Datsun 100A)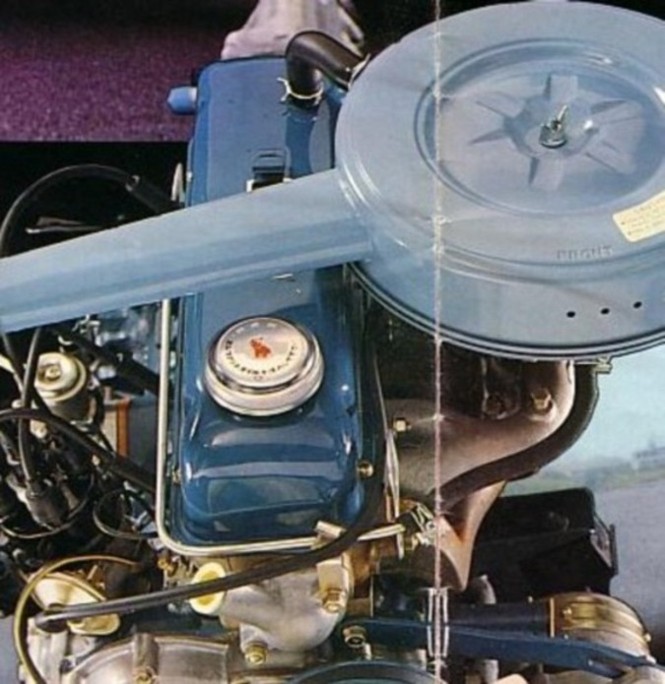 Album click to view
Datsun 1000 Coupe
Sunny 1000 Coupe has a 60PS engine, rather than the lesser 56PS engine of the sedans.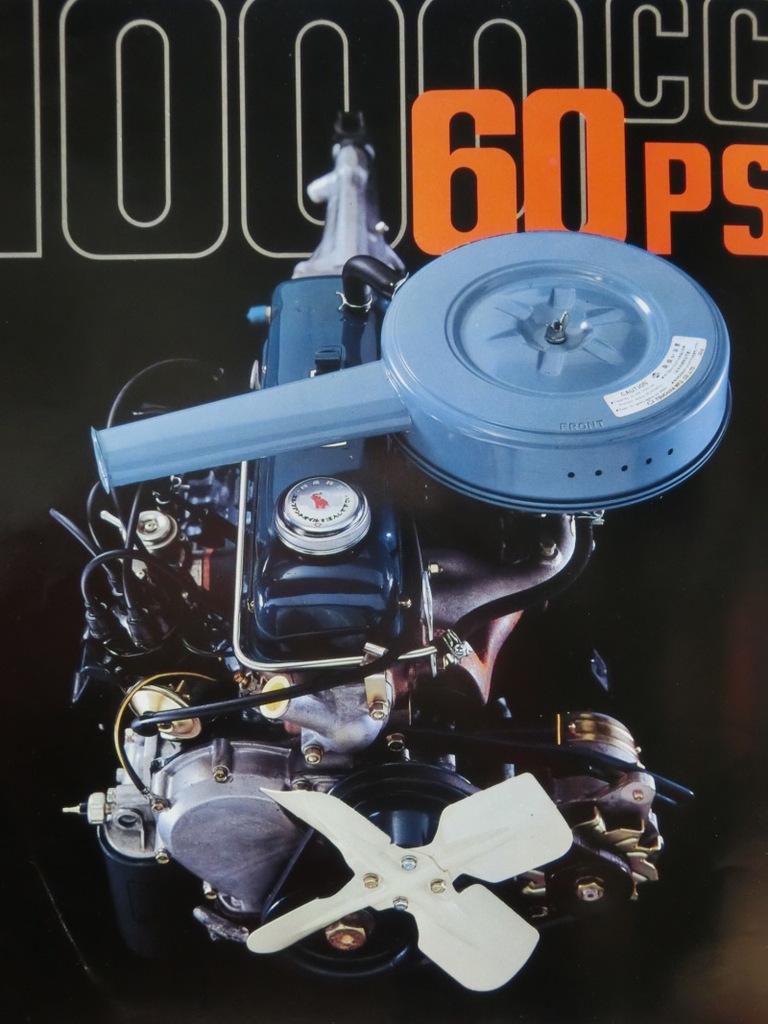 BSC brochure
Block
A10 has a 3-bearing crankshaft, unique among all A-series engine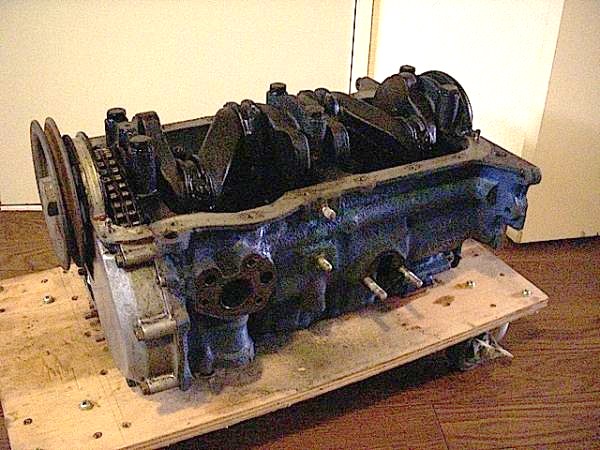 Album click to view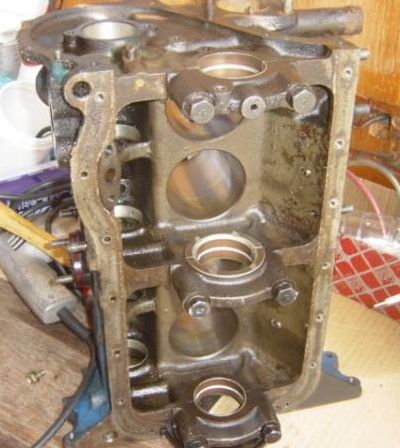 Album click to view
A10 Engine, left side. Most notable feature is lack of a breather pipe hole at the back of the block. The A10 used an old fashion road-breather instead. In fact the entire case bulge is missing in this area.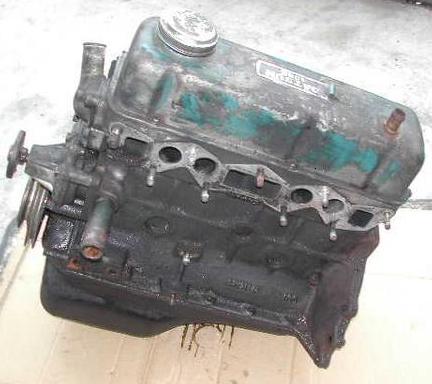 Album click to view
A10 Engine, right side: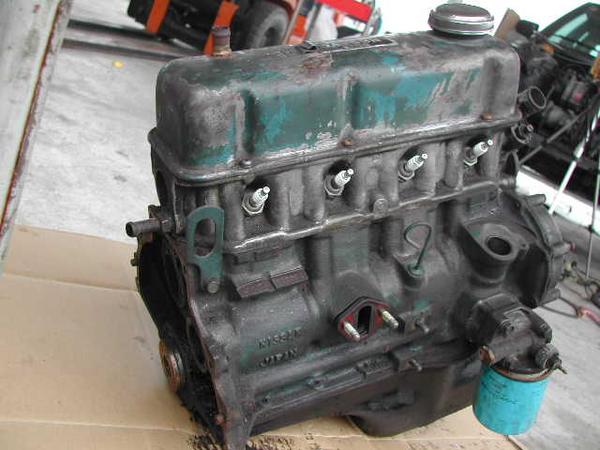 Album click to view
A10 Engine, front, looks identical to an A12.

Album click to view
Nissan A Engines: Overview | A10 | A12 | A12A | A13, old | A13, new | A14 | A15
¤