The Datsun 1200 comes with a front windshield defroster. Nissan calls it the defroster, but in areas where it doesn't freeze it is popularly called a defogger or demister. It has two vents on top of the dashboard just under the windscreen.
Operation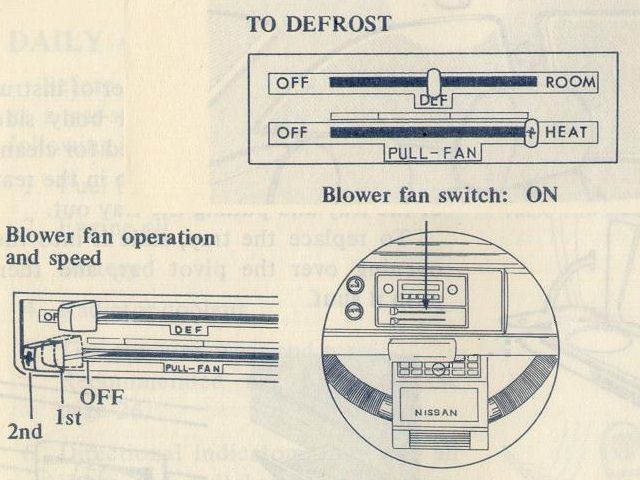 For the most effective demisting, heat is suggested by the owner's manual. However in warm climates you may find that cool air can also demist the windscreen. Cracking the side window may also help.
DEFROST/DEMIST
Upper Lever: DEF position
Lower Lever: Switch pulled out (lo or high fan)
Lower Lever: HEAT (Demist: Heat or Cool)

Also see Owner's manual, heater control

Overview
Defroster vents connect to the dash frame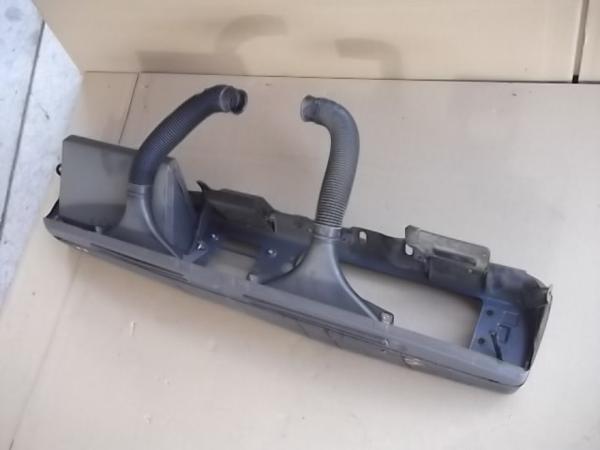 Album click to view
Each vent has a tube down to the heater assembly.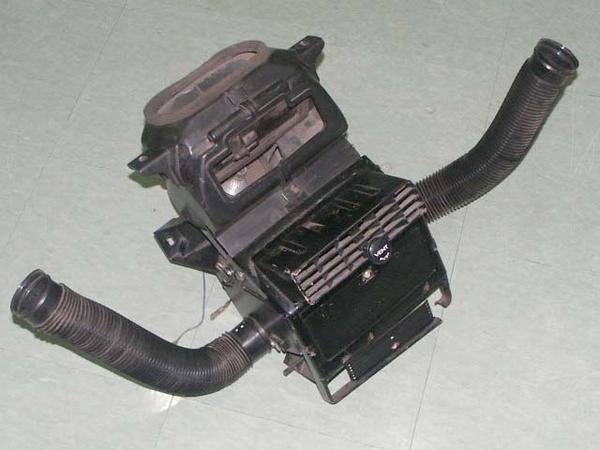 Album click to view
Album click to view
Buy hoses at Bprojects. 27161-H1001 plastic hose replaced fiber hose 27161-H1000 in September 1972

Post click for topic
Finisher
The finisher (ventilation garnishes/ventilation trim) is a snap-in trim piece that cover the defroster outlets. Most 1200 no longer have these as they disintegrated within 10 years.

Album click to view
68820-H1000 FINISHER-DEFROSTER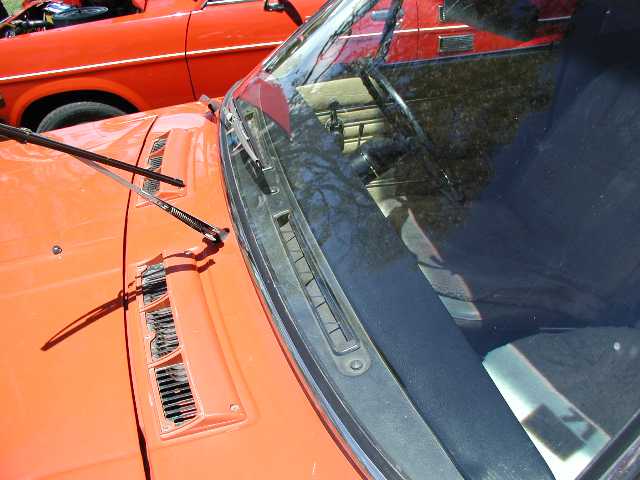 Album click to view
Album click to view
Album click to view
Rear Defroster
Optional for Datsun 1200 was heated rear glass.
B10 Defogger
OPTION for Datsun 1000 in Australia was this rear window defogger. It is an electrically heated air-blower design. Being as it is bolted below the rear window, it could probably be used with the Datsun 1200.
Album click to view
Part Numbers
27161-H1001 HOSE-DEFROSTER 1072- (USA)
* replaced 27161-H1000 HOSE-DEFROSTER -0972 (USA)

1200 often have the original hoses replaced with paper hoses, you can also fit the more durable plastic ones from later B210 or B120.
The nozzles are the black vent outlets that bolt to the underside of the dash.
27171-H1001 NOZZLE-DEFROSTER > 27171-H1000
 

27171-H1001

Album click to view

Album click to view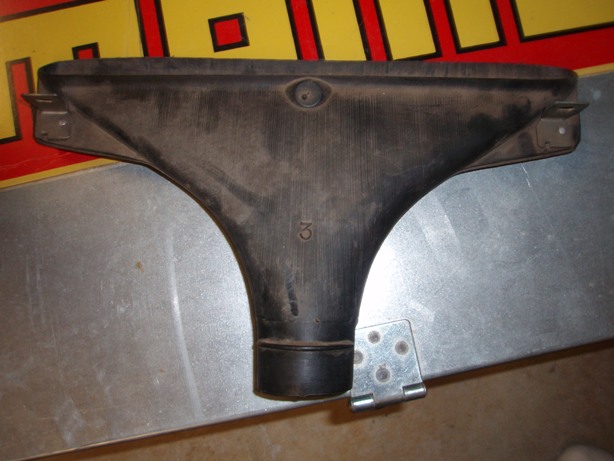 Album click to view
Heaterless Cars
Not all 1200s came with a room heater. You can finish out the demister by:
Install the heater package, either factory unit or a universal unit
OR
Fit 12V electric heater and fan to the defroster nozzles. 12V hairdryers can be used.
¤