Nissan-Datsun works competition LZ engine DOHC four-valve engine was an improvement on the S20 twin-cam engine from the Nissan Skyline GT-Rᵂ. In turn the LZ was succeeded by the mighty FJ engine. The LZ used a L-series engine block but with a totally new cylinder head design. The LZ was a four-valve per cylinder design, with valve angles were quite shallow as in the revolutionary 1964 Honda F1 racing engine. The cams were driven by gears, and a special gear carrier bolted between the L-series block and timing chain cover. Above the gear carrier a short chain drove both cams. Custom pistons were used.
Post click for topic
Overview
Also See:

Nissan Story: Pedigree of the LZ: The twin-cam engine that delivered a string of Nissan race & rally victories


Starring in the Japan GP, Safari Rally, and Super Silhouette Championship, the LZ was the motor sports engine behind Nissan's formidable performance during the years when it had no twin-cam engine.
LZ "The Nissan Space-Age Twin Cam" succeeded the LY cross-flow heads. It was used 1973-1983. It was a "bolt-on option" supplied to works racers. They were campaigned in Japan Grand Prix, Safari Rally, and Super Silhouette Championship. They were originally called L14 Twin Cam, later referred to as LZ14. They were actually 1.6 liter to compete in the 1600 class.
The two letters "LZ" refer to:
* L: L4-cylinder engine (Inline 4ᵂ)
* Z: DOHC 4-valve head

The four-valve design gave it superior breathing to any two-valve engine

Post click for topic
When the FIA ruled that they would be eligible for 1973, Nissan got busy and the first LZ was track-tested in January 1973. Tested 28 February, 1973 at Fuji Speedway.
Nissan Heritage Collection Story in Japanese (includes a section on the LZ)
Racing Debut 1973 Japanese GP (Fuji Speedway) in Sunny Excellent (PB110) Coupe racers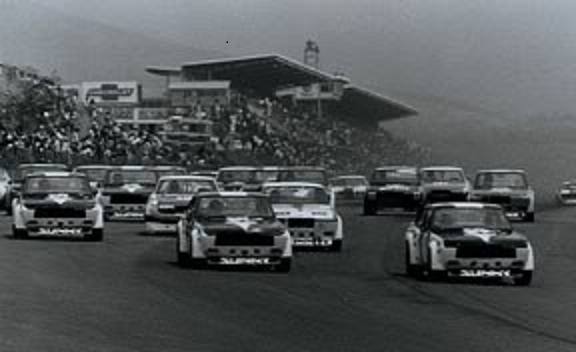 Post click for topic
This was 3 May 1973.
At the 1972 Japan GP, Nissan entered the Skyline GT-R and Sunny Excellent.
However, the GT-R (TS-B Class) was bettered by Mazda Savanna RX-3, while the Excellent (TS-A Class) was beaten by the combined forces of the Toyota Celica & Corolla Levin. It was an ignominious defeat for Nissan. The sudden ascent of the rotary-engine machines gave Nissan pause, and the GT-R was absent from the Japan GP in the following year. This is why it was so important for Nissan that the Excellent should win.
Debut Specifications
1,598 cc (Bore 87.8mm: 4.8mm oversize)
EGI (Nissan EFI)
200ps @ 9,400 rpm,
torque 17.0kgm @ 6,800 rpm
Titanium intake and exhaust valves
Four valve-per-cylinder, pentroof design with narrow 34 degree valve angle layout
Flat-top pistons
Compression ratio: 11.5 to 12.0
mirror-polished forged steel connecting rods
Double roller chain
4-gear train
Datrat's LZ Twin Cams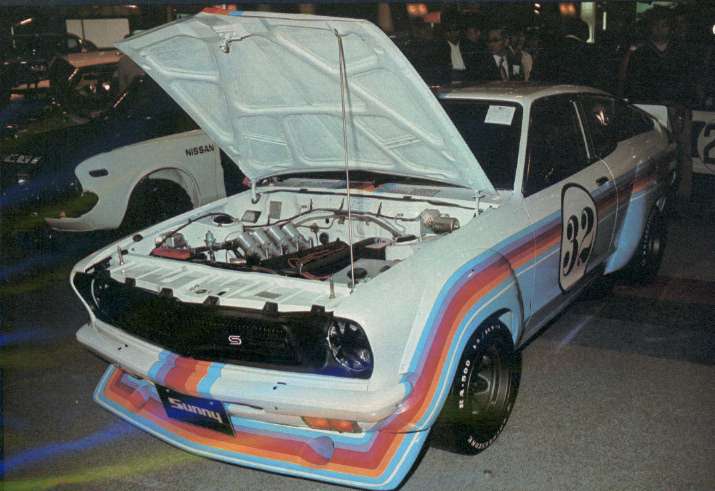 Post click for topic
TS-class B210 LZ14 Sunny GX 5 shown at the Tokyo Motor show, October 1973.
Nissan Work team placements:
1 高橋国光 (Kunimitsu Takahashi)
2 北野元 (Kitano Hazime) #1 pole position at 17 minutes 31 seconds
3 都平健二 (Tohira Kenji)
5 鈴木誠一 (Suzuki Seiichi)
6 辻本征一郎 (Tsuzimoto Tadashi)
7 寺西孝利 (Teranishi Takatoshi)
8 篠原孝道 (Shinohara Takamiti)
9 柳田春人 (Yanagida Haruto)
10 久保田洋史 (Kubota Hiroshi)
Later LZ got a flatter valve cover, crinkle finish painted black.
LZ14
LZ14 (1600cc) was first raced May 3, 1973 in a PB110 Sunny Excellent Coupe for TS-A class racing. The next week, LZ14s came in 1,2,3 at the 1973 Grand Prix of Japan. They had 180PS.

Album click to view
Nissan Global The LZ14 used in the 1973 Japan GP is 1,598cc (φ87.8mm: 4.8mm bore up). With EGI specifications, the maximum output is 200ps/9,400rpm and the maximum torque is 17.0kgm/6,800rpm. The cylinder head is made of aluminum alloy instead of cast iron. The 16 intake and exhaust valves are also made of titanium.The valve angle is narrow at 34°, the combustion chamber is an ideal shallow pent roof type, and the compression ratio is 11.5 to 12.0.The light alloy piston is a flat head. It has a deep valve recess and is set with a mirror-polished forged steel connecting rod for strict weight matching.The camshaft drive system is a unique combination of gear and chain, with 4 on the crank side. Stage gear drive, double roller chain mechanism on the cam side.The LZ engine features a thin housing that houses the cam drive system.The head cover has a rounded shape that is different from the later flat type, and is painted black. The most notable feature of the LZ engine is that it can be used in the engine room of commercial vehicles with limited space in a short period of time, even though it adopts a narrow-angle valve layout that tends to increase the overall height. It would have developed a compact racing engine that fits.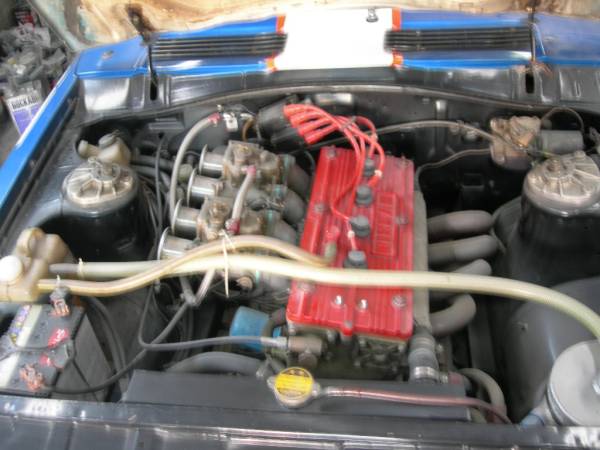 Album click to view
Album click to view
Post click for topic
Mikuni flat slide throttle body
Also see http://www.datrats.com.au/lz_twin_cams.htm
And there is an LZ14 engine for the Formula Pacific racecars and it produces 205 PS (151 kW; 202 hp) @10200 rpm and for qualifying and non endurance events they used an LZ14 with 240 PS (180 kW; 240 hp) @11000 rpm. The LZ14 is NA-engine (naturally aspirated) and had a 66 mm (2.598 in) stroke and 87.8 mm (3.457 in) bore.
1978 Formula Pacific Rim Championships (FP1600), and Hisashi people in LZ14 (1,598 cc and 225PS+).
1978 JAF Suzuka GP
1979 JAF Fuji win
LZ14 Early
POST Sold at auction 485,000 Yen 2023 January 31
Early LZ14 had the rounded cam cover (lacks the square cam-ends of the later engines)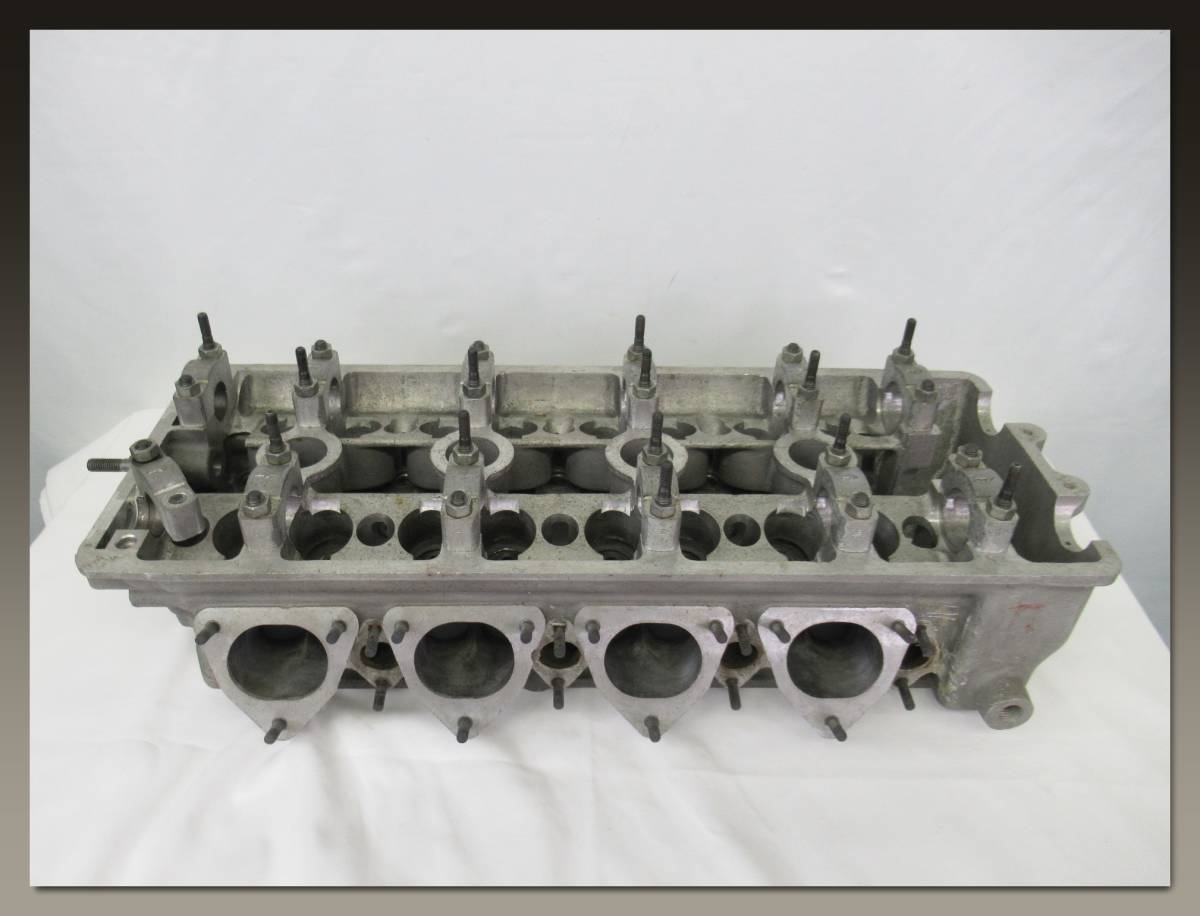 Post click for topic
Post click for topic
Post click for topic
Post click for topic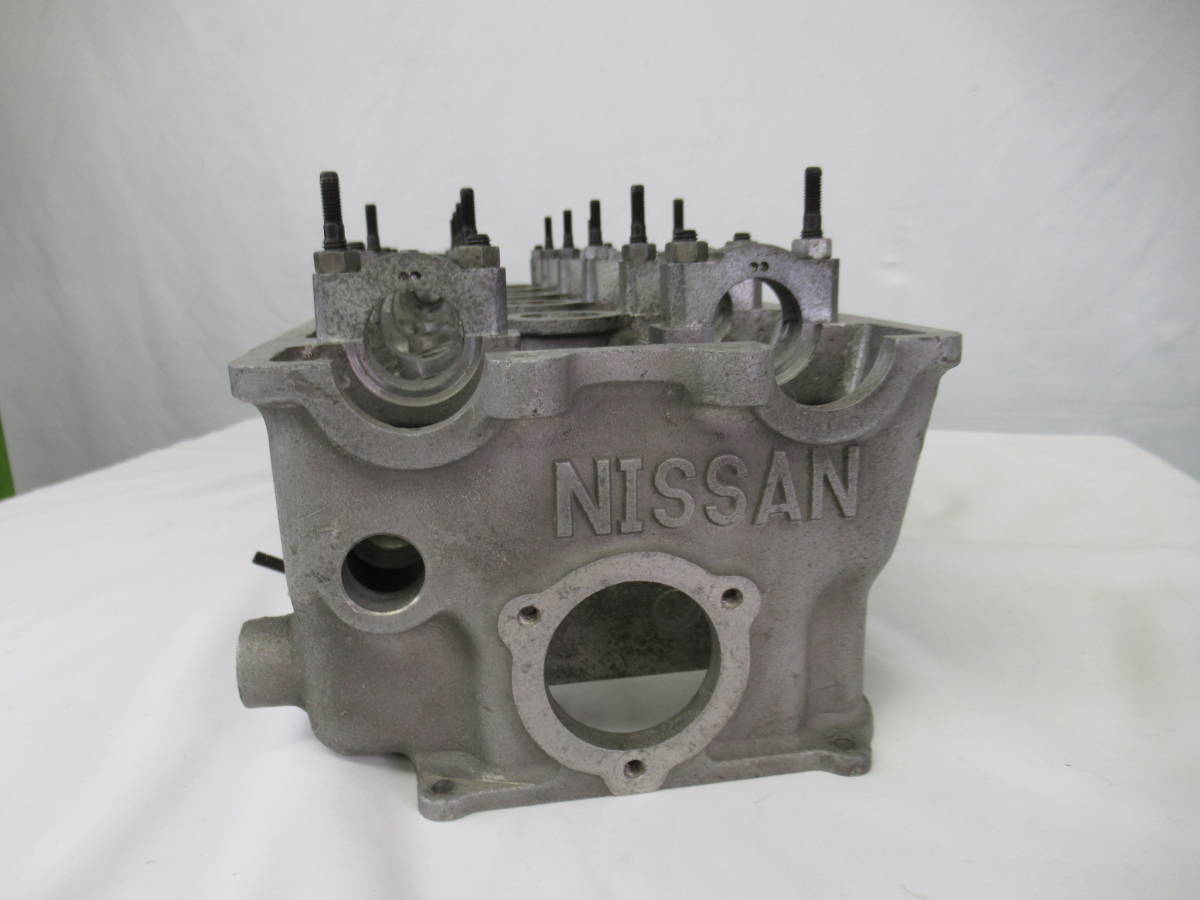 Post click for topic
Post click for topic
Post click for topic
Post click for topic
Post click for topic
Post click for topic
Post click for topic
Post click for topic
Post click for topic
LZ14 Final Type
Now the LZ perfected
early head vs deep head casting (final type)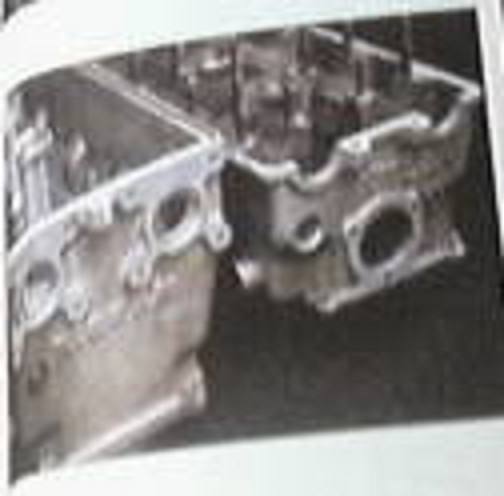 Album click to view
cam sits down inside the deep head casting. A flat cam cover is used

Album click to view
Final twin-port type vs Early single-port type

Album click to view
Album click to view
プロトタイプ インテーク prototype intake

プロトタイプ エキゾースト prototype exhaust

LZ14 Australia
Club member davie owned an ex-works PB210 with LZ engine. It was a Japanese import to Australia, one of three cars brought in for the 1976 Southern Cross Rally. He partially restored it during 2003, less the flares and twin cam head, to match class rules he is allowed wanted to campaign the car under. The head reportedly was sold out of country. By 2007 davie had sold it to the Australian state of Victoria, where it was been fully restored by the new owner. It was used in historic events.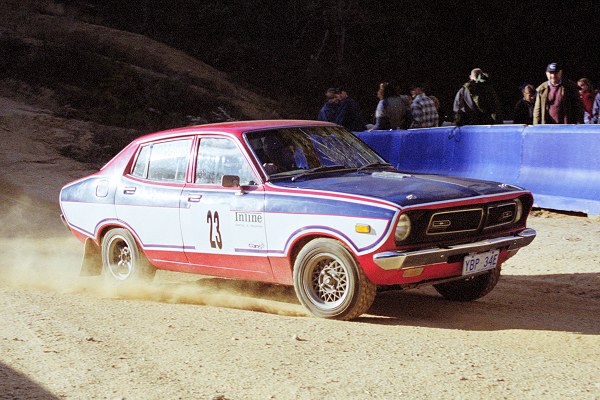 Album click to view
Sheka Mehta drove a PB210 in the 1977 Southern Cross Rally. Only one car came in from Japan for the 1977 event. Gerry Ball gained ownership. The car then passed on to ex-works driver Geoff Portman who used the head to build a 2.4 litre LZ-based engine for his Bluebird project. The car was then bought by myself and Steven Blair as a complete rolling shell (without engine) with flares intact in original works colours. The car was sold in Sydney and then passed on to one of the members of Brindabella Motorsport club in Canberra.
LZ16
LZ16 was developed for Formula Pacific racing. Maybe they a few of these in New Zealand still?
Formula Pacific as a 1600 engine with a 87.8mm bore.
LZ18
The LZ18 2-liter LZ engine was used in the 710 SSS rally cars, first raced in the 1975 Southern Cross Rally. A victory in the 1977 Southern Cross Rally
1,941 cc
200 PS @ 7,200 RPM
Album click to view
LZ20B
LZ20B was a updated LZ developed by Oppama Works.
1,952 cc or 1,975 cc
210 to 220PS @ 7,600 rpm
LZ20B (Green Top )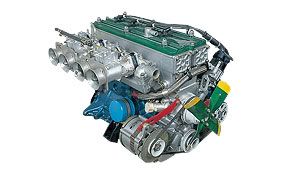 It was fitted to the Group 4 Skyline DR30 and Violet A10. It was rated at 230PS @ 7,500 RPM with air horns and only 159 lb-ft torque. Redline was 8,000 RPM.
In 1978-1980 WRC cars was the Violet GT (Datsun 710)
Shekar Mehta drove a 1981 PA10 Nissan Violet GT with LZ20 engine, which was a Group 4 homologation special.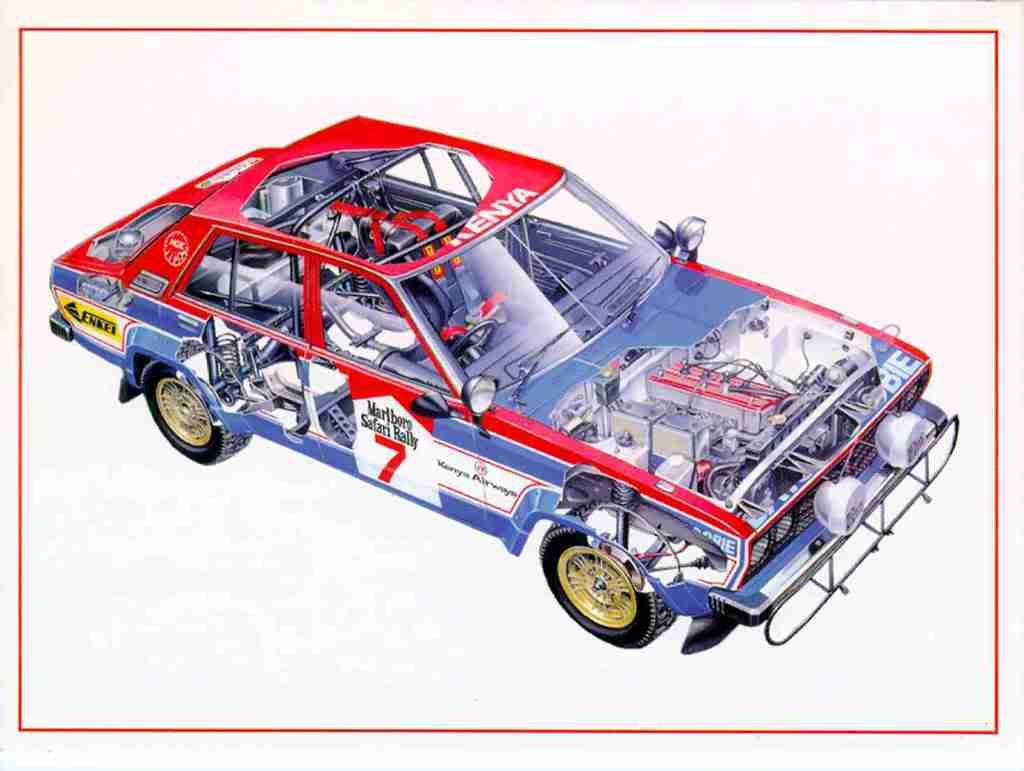 Engine LZ20B 4-cylinder DOHC 16 valve
Intake valve: 33mm x 2
Exhaust valve: 29.5 mm x2
Swept volume 2082cc
Solex PHH50 x 2
Mitsubishi CDI ignition
Dry Sump
Post click for topic
Album click to view
Group 4 rally car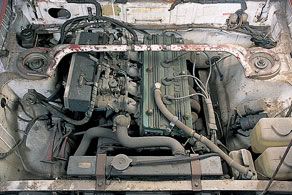 Safari Rally
1981 Violet GT (PA10) Shekar Mehta - Overall winner
1982 Violet GT (PA10) Shekar Mehta - Overall winner
LZ21
In 1978-1980 WRC cars was the Violet GT (Datsun 710) with 2085cc
LZ20BT Turbo
The LZ20B Turbo (1979-1983) put out more power than F1 engines at the time: 570PS
The LZ20 is a L20B with a "T05B" turbocharger and electronic fuel injection and was tuned to 500 PS (370 kW; 490 hp) @8000 rpm in the '83 NISSAN SILVIA S12 Super Silhoutte Group 5 racecar. Later it devloped in final specification to 570 PS @ 7600 RPM and 398 lb-ft @ 6400 RPM, which .
A turbocharged LZ20BT Garret Turbo four cylinder engine was used in the RS Skyline 2000 Turbo and these Nissan Super Silhouette race cars:
March 83G race car to run in the 1985 Le Mans series
March 85G race car to run in the 1986 Le Mans series

Nissan purchased three Group C spec March 85G. Only one was fitted with the LZ

Group C Car Endurance Championship (JSPC)
Formula Silhoutte Group 5 with T05B turbos, 570ps/7600rpm (55kgm/6400rpm) with Lucas mechanical fuel injection. It was fitted with black cover labeled NISSAN TURBO.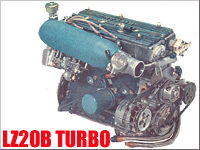 LZ20B was fitted to the GR8 sports, PB211 race car, as well as Skyline DR30 and Stanza/Violet PA10.
Engine:LZ20B(4 cylinder DOHC 16 valve)
Swept volume:2082cc (Garret Turbo)
Bore×Stroke:87.8×86.0mm
Power:570ps/7600rpm
Torque:57.0kgm/6400rpm
Lucas mechanical fuel injection
Green Top LZ20B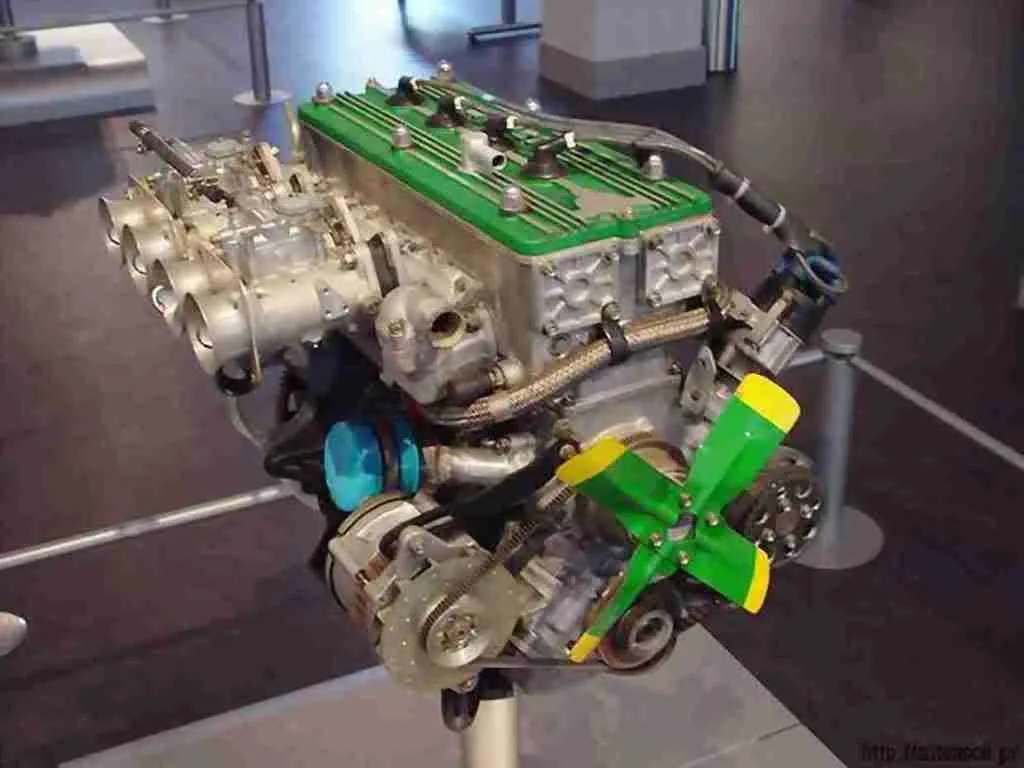 Album click to view
Garrett turbo: 570 PS
Fitted to PA10 Violet for Safari Rally
8-port Engine
Is this an LZ20B Turbo?
blog photo.
NOTE: The turbo exhaust manifold does not belong to the engine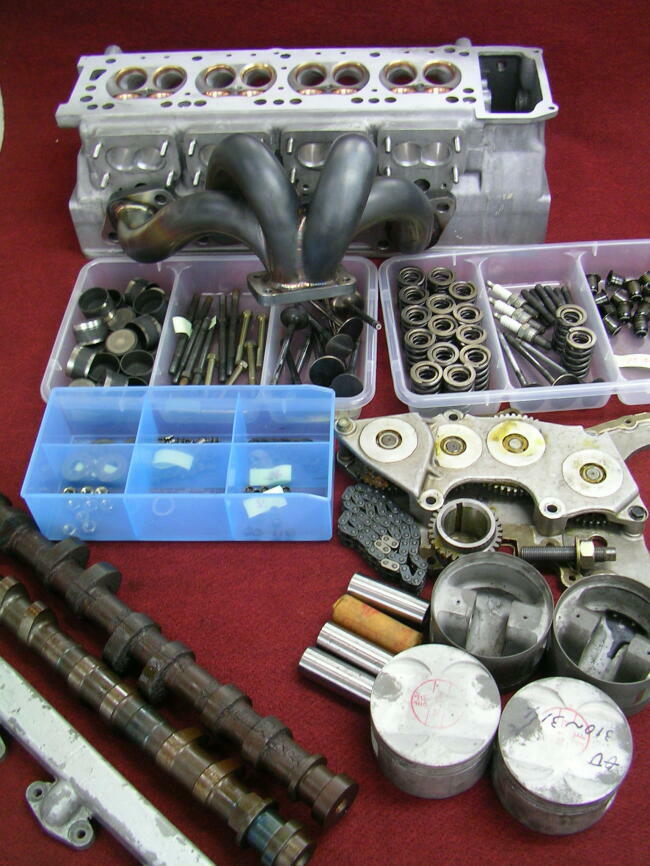 Post click for topic
http://www6.ocn.ne.jp/~fuze/page017.html

Upload click to view
Nissan Competition
LZ competition head could be purchased by Nissan Competition. It could be fitted to L-series or Z-series blocks.
Formula Pacific
In May 1978, 大森スポーツコーナー (Omori, later NISMO) released the Formula Pacific LZ kit to the public. Price was 2,040,000 Yen (about $9,000 USD in 1978), so only serious racing teams could afford them.
1989年10月、NISSAN L14 ENGINE DOHC 4 VALVE "FORMULA PACIFIC" RACING PARTSカタログ。日産自動車株式会社・宣伝部 宣伝第三課・発行 210x295mm 12 pages

Post click for topic
Post click for topic
Post click for topic
①シリンダー・ブロック・パーツ
②シリンダー・ヘッド・パーツ
③ピストン&コンロッド・パーツ
④カム&バルブ・メカニズム・パーツ
⑤バルブ・キャップ・パーツ
⑥クランク&フライホイール・パーツ
⑦オイル・パン・パーツ
⑧シリンダー・ヘッド・カバー・パーツ
⑨ギア・トレーン・パーツ
⑩フロントカバー・パーツ
⑪オイル・ポンプ・パーツ
⑫オイル・フィルター・パーツ
⑬ウオーターポンプ・パーツ
⑭クラッチ・ハウジング&スターター・パーツ
⑮CDI・ユニット・パーツ
⑯キャブレーター・パーツ。以上掲載

Magazine Articles
Old-timer No. 5 LZ4気筒コレクション LZ 4-cylinder Collection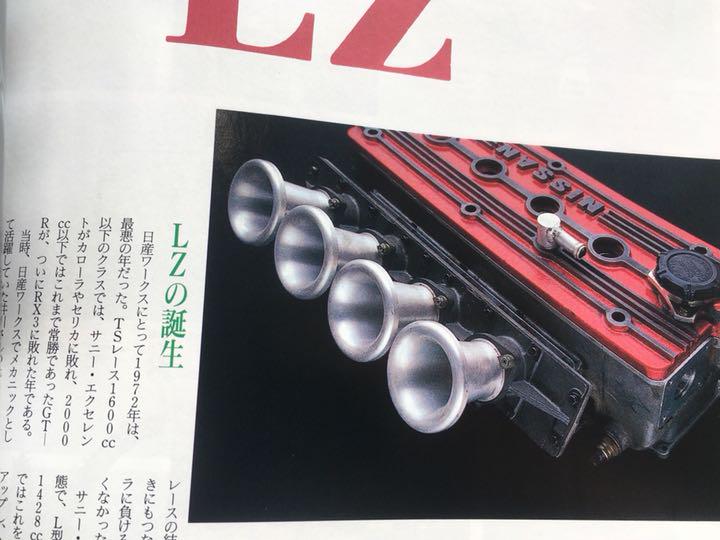 Album click to view
Other LZ Engines
In modern enthusiast lingo:
LZ24 (Green Top) was fitted to S110 Silvia WRC cars (240RS)
¤