Just as the PB110 was the Excellent variant of the B110, equipped with an L-Series OHC instead of an A-Series OHV engine, so was the PB210 the Excellent variant of the next generation of Sunny, the B210. The PB210 was sold in Japan. Also, a Sunny Excellent variant was produced by Nissan South Africa and sold as the "140Y & 160Y", along a sporty special "140Z" & "160Z". The Sunny Excellents and all B210 came with the same 2340 mm wheelbase, 40 mm longer than the Datsun 1200 B110.
Sunny Excellent 1400 (PB210)
Made during 1973-1975, the PB210 Excellent was equipped with a 1428cc L-series engine, the L14.
Model designations were PB210 (4-dr Sedan) and KPB210 (Coupe). In this Wiki entry, PB210 may be used to designate either the Coupe or Sedan.
Drivetrain options were L14S (Single-carb) engine or L14T (Twin-carb) engine both with either automatic transmission or 4-speed manual transmission. The Twin Carb models were also available with optional 5-speed. Source: Sunny Excellent 1400 Model Series PB210 Parts Catalog, Nissan 1975.
L14S Single Nikki 2-bbl carburetor 282
L14T Twin Hitachi 38mm sidedrafts

To avoid model overlap, the regular B210 Sunnys came with a 1200cc A-Series engine. The Excellent 1400 was an upscale model.
The PB210 Excellent was initially available in DX, GL or GX trim levels. The GX level always came with the Twin Carb engine.
Misc. differences in the PB210 as compared with the B210:
longer hood and fenders
unique tail lights
larger side marker lights
larger front bumper
larger front turnsignals, mounted in valance instead of bumper
unique C pillar vent on Coupe
unique radiator support and front valance
unique 13" wheels (all other JDM B210, including A14-powered, used 12"), although North America B210 also used them. See B210 Hubcaps

unique hubcaps (Honeycomb style)

GL used silver honeycomb, same as North America Sedan
GX used darkened honeycomb, same as North America Coupe

H165 rear differential per catalog
180kph non-GX speedometer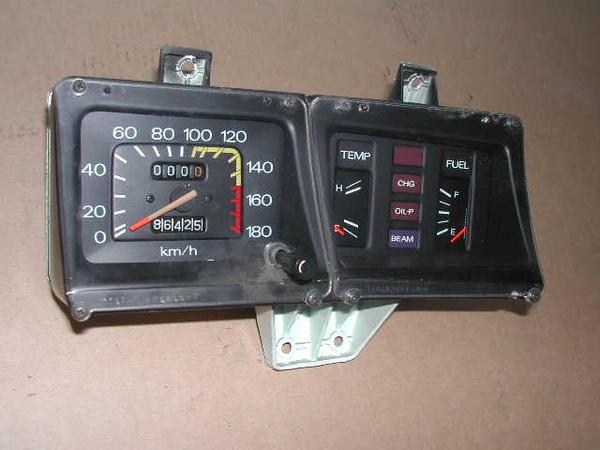 Album click to view
The PB210 Sedan GX and all Coupes used a sport instrument cluster with individual guages, and came with driving lights integrated into the front grill, similar options to those found on the B210 GX.

Album click to view
Album click to view
Unlike the PB110, which used 510 style front strut towers, the PB210 retained the B210 style front strut towers.
Just like the PB110 Excellent line, the PB210 Excellent was available in Coupe and 4-dr sedan versions.





Rear shot of a regular B210 Coupe (green) and a Excellent PB210 Coupe (red) for comparison:



(Note the Excellent Coupe, triple round taillights.)


PB210 DX/GL grille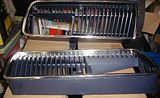 Note the "S" emblem (for Sunny) on the grille. GX models were equipped with foglights integrated into the front grill.
Interior included upscale cloth and wood trims - beyond that of 1200 GX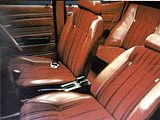 1400 Coupe
1400 Sedan
PB210 Sedan set up for Australian rally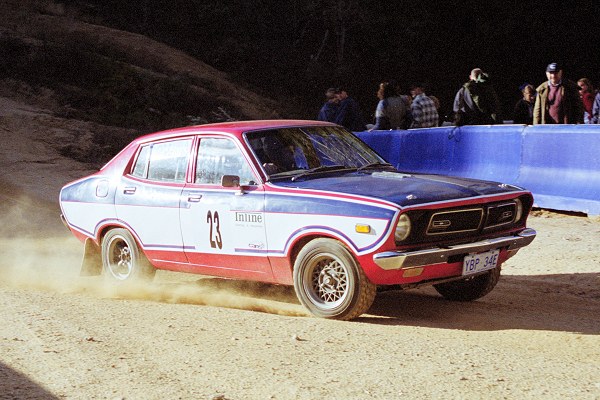 Sunny GX 1400 sedan S50 PB210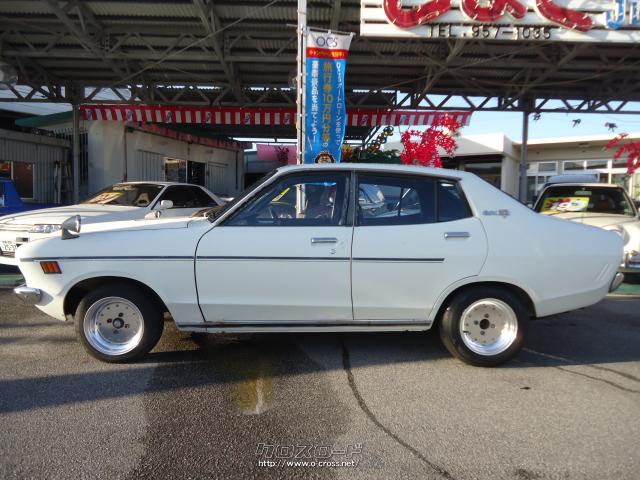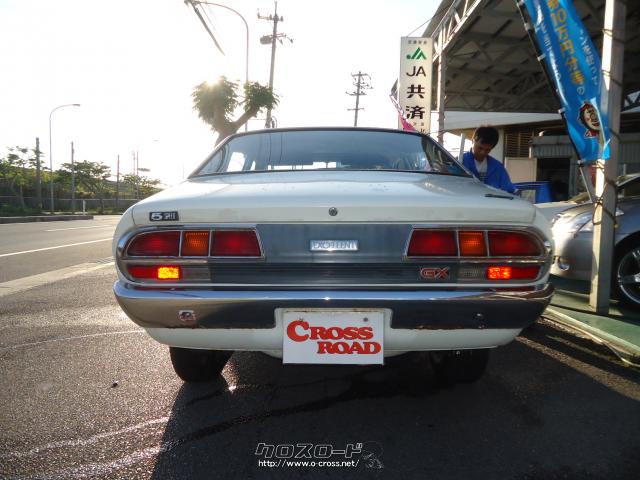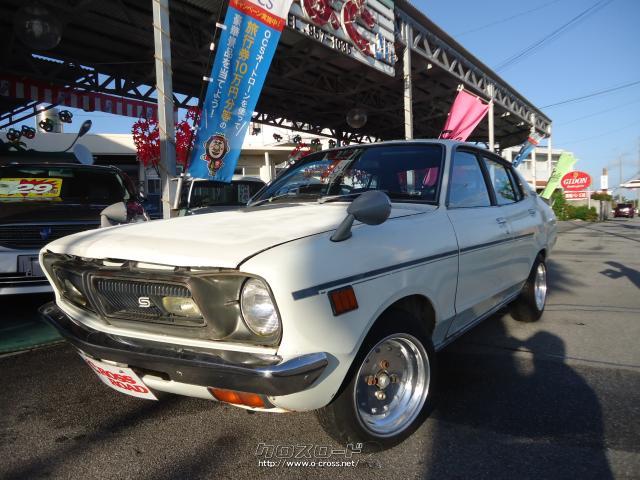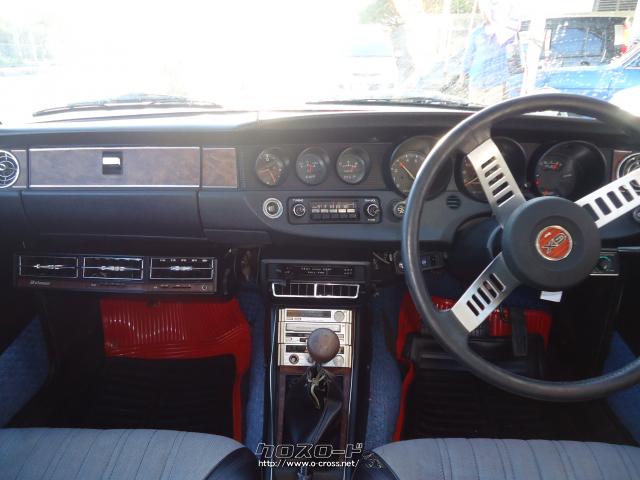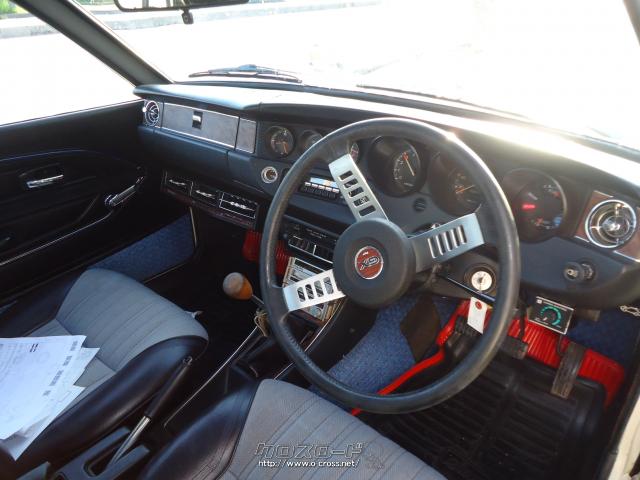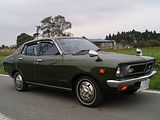 Sunny Excellent 1600 (GB211)
Oddly, for 1976-1977 Nissan changed the Sunny Excellent from a distinct vehicle model (PB210) to simply a trim-level option for the regular B210. The Excellent 1600 was chassis code GB211 (4-dr) or KGB211 (Coupe).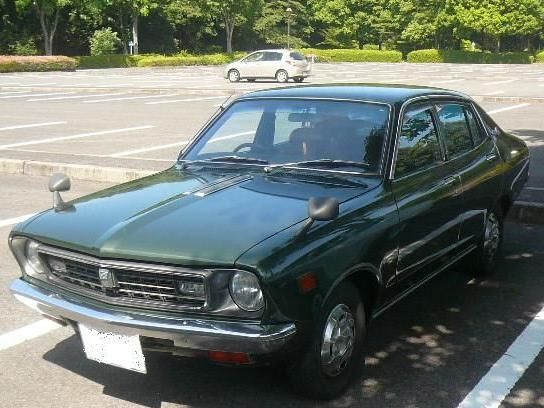 full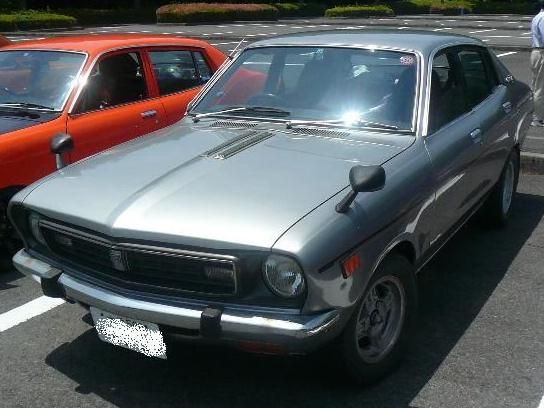 full

full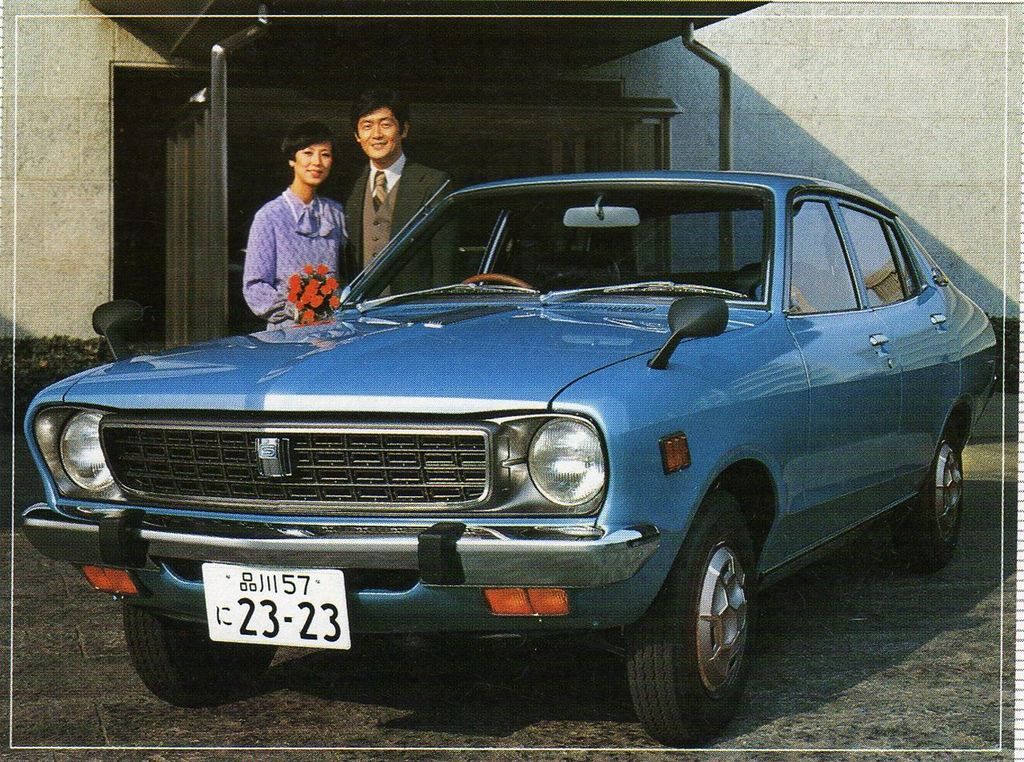 full
The Excellent 1600 entered production February 1976.

For 1976, the L16 engine replaced the L14. The engine was the L16S, meaning Single-carb L16. A Twin-carb version was not offered per Model Series B210 Parts Catalog revision 1978 July. This was to avoid model overlap, as the HB211 was introduced with an A14T Twin Carb engine. The Excellent 1600 was an upscale luxury version.
Trim Levels:
GL 1600 4-dr sedan 
* GB211GT w/F4W63 4-speed 
* GB211GA w/3N71B automatic 
* GB211GF w/FS5W63A 5-speed 
GX 1600 4-dr sedan
* GB211JT w/F4W63 
* GB211JF w/FS5W63A

The 1600 also came in Coupe form (KGB211). The coupe had the same trim and transmission choices, except that the automatic was available on the GX and not the GL trim.
Misc changes for 1976-77:
DX trim dropped (Only GL & GX available)
Redesigned front grilles. Instead of twin-mouth grille, now single
Redesigned fender mirrors
GX-L & GL-L trim levels offered in 1977 per brochure

GX-L - KGB211JH (4-speed) & KGB211JFH (5-speed)
GL-L - KGB211GFH (5-speed) & KGB211GAH (auto)
KGB211 Excellent 1600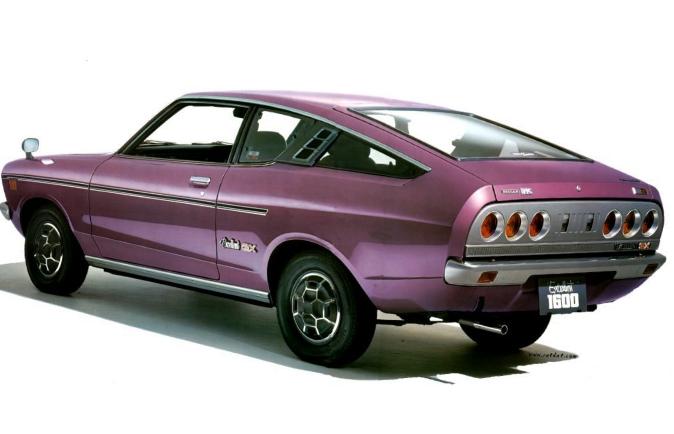 In 1978, Malaysia received a facelift called the Excellent. These B210s were equipped with the Excellent tail lights but powered by A12 engines. This demonstrates a fact that some export A-engine powered B210s were equipped with the Excellent tail lights.
Rear shot of a New Zealand B210 4dr Sedan: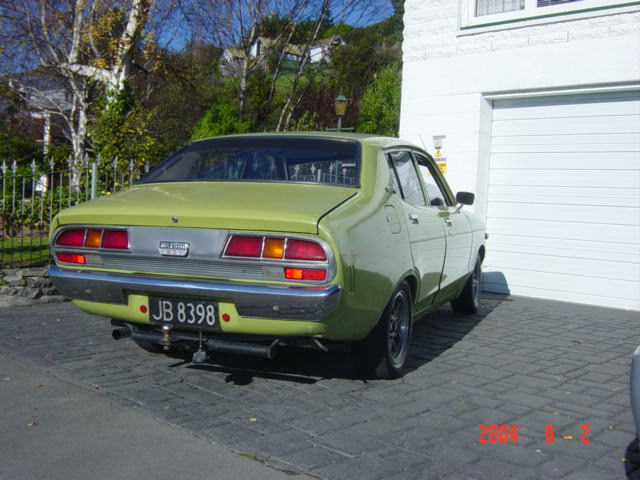 full
Grille
See main article: B210 Grille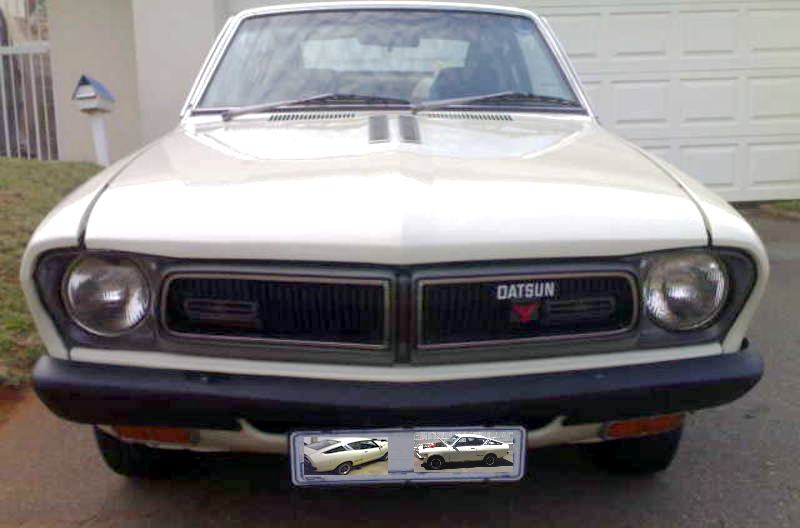 FAQs
Didn't some Sunny Excellent 1400s come with the A14 engine?
No. Remember, the "Excellent 1400" was the PB210. In the PB210 JDM Parts Catalog from Nissan, no A-series engines are listed for PB210. A14-powered models were the HB210 starting in 1975 in North America. Also, the JDM "B211" (facelift) model also had A14 as an option (HB211). There were three different engines available for the B211 from 1976 - A12, A14 and L16. The L16-powered versions were marketed as the Excellent 1600. Taken from a JDM brochure: A12 models:B211, A14 models: HB211, L16 models:GB211
Don't the 1976 Sunny Excellent models carry the "PB" chassis designation?
No. The 1976 Sunny Excellents are covered in the regular B210 Parts Catalog. Here are the model numbers listed:
(sedan) L16 GB211GT, GB211GA, GB211GF, GB211JT, GB211JF
(coupe) L16 KGB211G, KGB211GA, KGB211GF, KGB211J, KGB211JF
These were GL and GX models, all started manufacture February 1976. These are L-series B210s, but the catalog it never uses the PB- model prefix.
South Africa
Datsun-Nissan South Africa produced PB210s and GB211s and marketed them as 140Y/160Y and 140Z/160Z
See main articles:
* 140Y and 160Y Coupes & Sedans
* 140Z and 160Z specials

Badges
See main article: PB210 Badges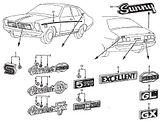 Photo Index
In addition to any photo above, here are more of the B210 Sunny Excellent photos from our club photo album.
Click each pic for fullsize version and to read comments or add comments to the photo
Some may look like duplicates, but are put here so you can navigate to any comments attached to the photo