The 4th annual Old School Reunion was held Sunday June 10, 2012 in the Seattle area. There were maybe 200 cars, all imports, both European and Japanese.
It was at Country Village in Bothell, Washington

These two Datsun sunnys attended: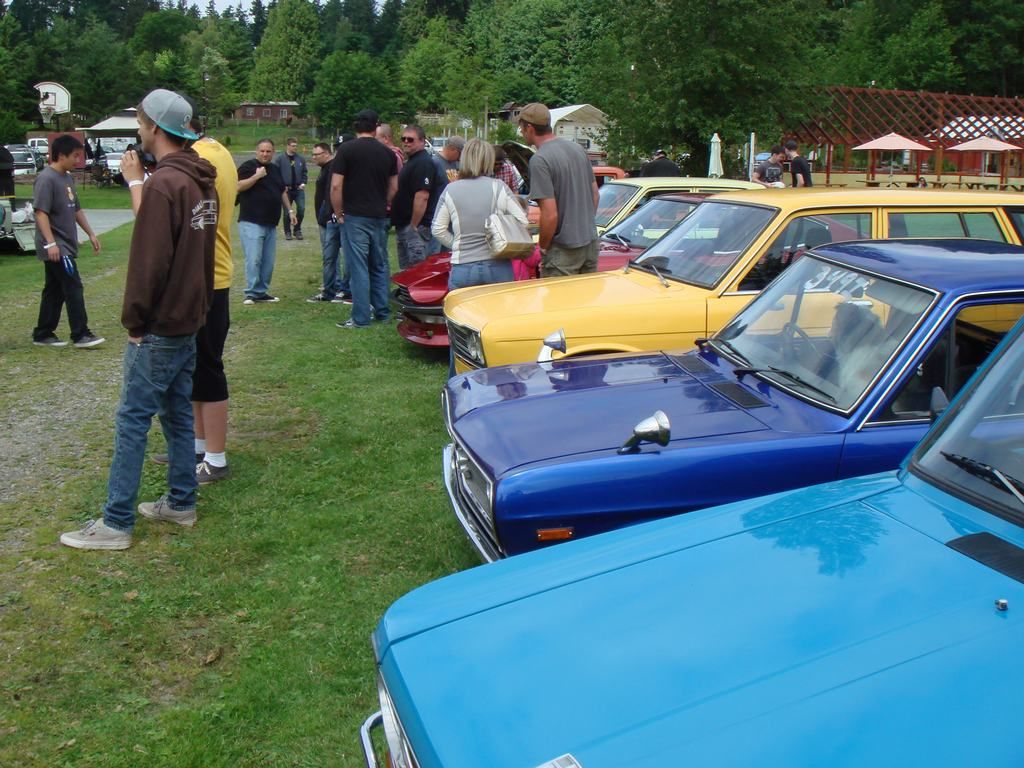 A group of 14 Ratsuns met at Safeway before the show and trundled in together. About a dozen more Datsuns were there too. And one 1971 Nissan Gloria.
Highlights:
* 32 Datsun/Nissan vehicles
* 2 RHD vehicles (both Nissan-Datsun)
* A cadre of VW Caddy pickups
* VW Squareback trike
* 1970 Subaru Sambar
* Dave's convertible Datsun 620 pickup lowrider
* a2lowvw's Datsun BBQ

Rick-rat's rug rat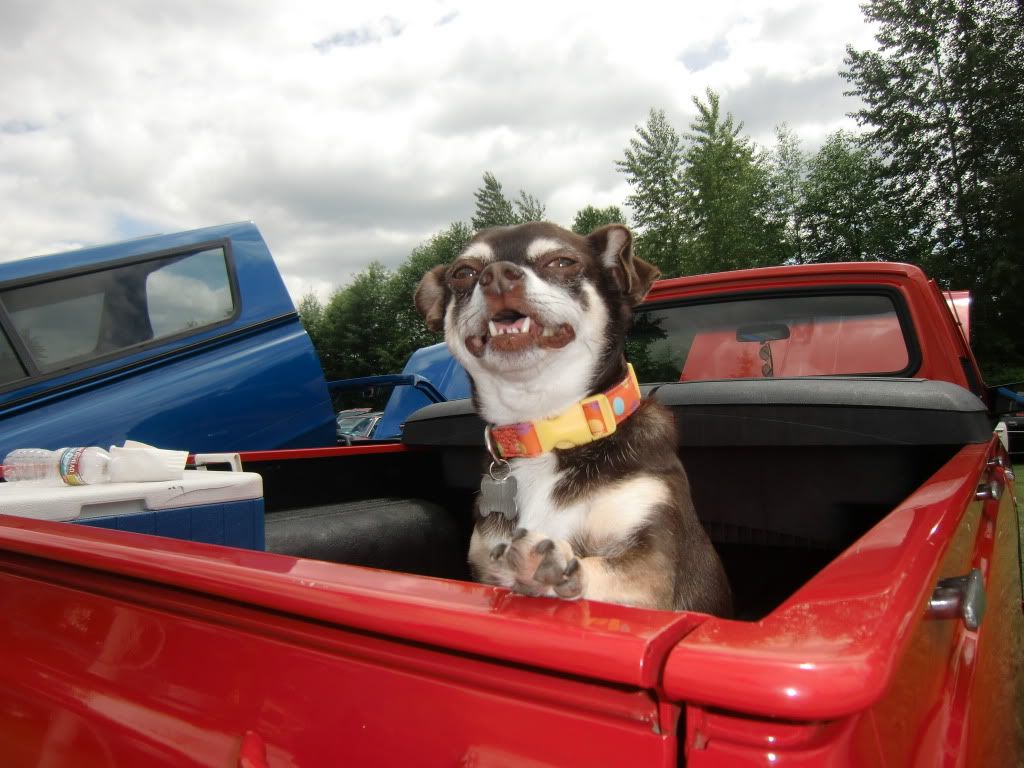 ¤