Datsun Driving Canby Fun is the largest Nissan-Datsun meet in the United States, with over 200 vehicles showing.
Next Meet: 2nd weekend June, 2013
Friday: setup and camping
Saturday: Meet 
Sunday: Show & Shine
http://www.datsunsnw.org

Sunday is the big show day
* $2 walk in, free parking
* $5 to park car in non-judging area
* $40 required for showing. Pre-registration recommended
2012 Recap
Saturday dawned overcast but with no rain. Temperature was moderate. About 100 Datsuns gathered -- many driven to Canby from California or British Columbia and all points in between.
ddgonzal's photo gallery (268 photos)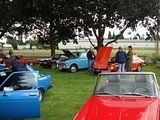 Along with Z-cars, wagons, Pickups and Roadsters, These Datsun Sunnys were spotted: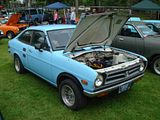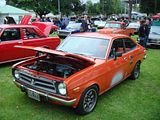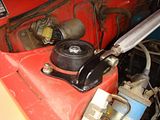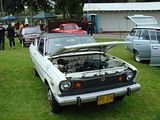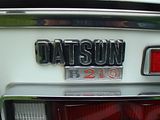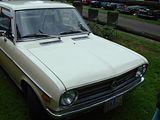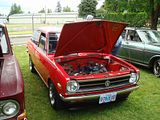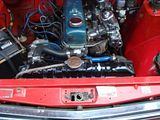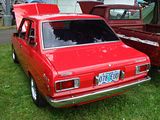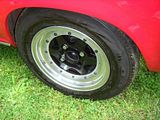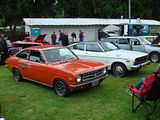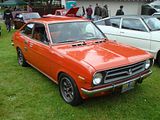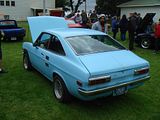 Some of the Datsun 1200 parts for sale: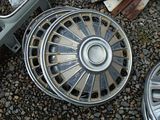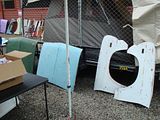 datsun1200.com member EDP debuted his recently finished Datsun 1200 Coupe: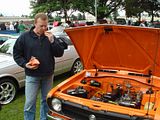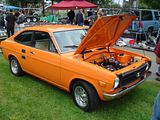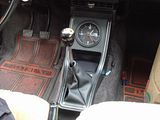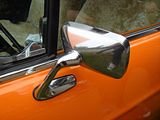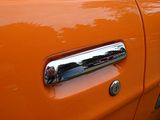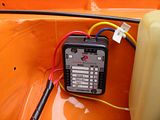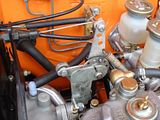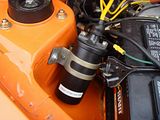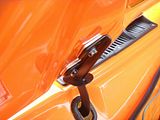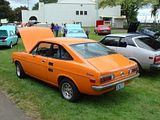 ddgonzal at the drag races after Canby on Saturday:

Sunday -- the big show day -- was fair and sunny, but not hot.
2011 Recap
June 11 & 12, 2011
Loose nuts on the way to Canby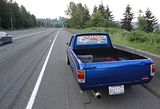 Some 1200s and a bunch of utter Sunnys: Gallery
2009 Recap
June 13 & 14 was great weather.
Friday was a autocross race. Two 1200s raced in it: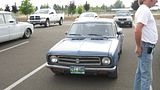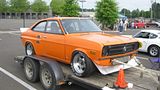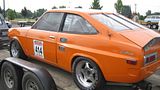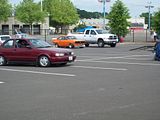 Sun Show Day
Eight 1200s
one B10
two B210
two B310


photo galleries
2008 Recap
June 14 & 15, 2008: 80 degree weather and 200+ Nissans. Five Datsun 1200s and one Datsun 1000 appeared. Also a B210 and a B310.
discussion: Meetings Forum

2008 Photos
2007 Photos
Recap: Canby '07 Meetings Forum discussion, with extra pictures.
More photos, including non-1200s:
2006 Photos
More photos, including non-1200s:
Rod's Datsun Parts:
2005 Photos
The first Canby meet, put on by Datsuns NW
More photos, including non-1200s: