The Nissan QR25DE engine is the replacement for both the KA24 and SR20. It is more powerful than the SR20DE, yet lighter also. It will make a nice swap into a Datsun 1200. One guy has swapped the B14 version into a Datsun 510, so you know it will work in a 1200 too.
Overview
Will you be the first to fit one of these beauties into a 1200? They've been on the market since 1999 ...
165 hp QR25DE (152-165 hp)
177 hp Australia 2000-2006 QR25DE X-Trail
200 hp North America 2007-2012 QR25DE Spec V

QR25DE Engine

Album click to view
QR Series Overview
The QR design is similar the superb Cosworth BDA 2-liter engine but much much improved for naturally aspirated (non-turbo) setups. Features Micropolished crank, 152.9 mm rods (136.3 mm sr20 very poor 1.585 stroke ratio vs 1.9 for the QR20) and short piston pin height, BDA style valve actuation, s2000 style ladder sump with mains, bigger bore, shorter stroke, smaller more compact thank to the lighter pressure die cast rather than SR20 sand casting process and it has so many other things going for it.
2007-2012 SE-R Spec V has 200 HP factory stock
More common QR has 150hp base but with proper exhaust, induction 15hp is freed and removing the counter balance shafts another 10+ hp. That's 175-180hp without a sweat and with the right mild custom cams and ecu another 40-50hp is available even more with more aggresive cams.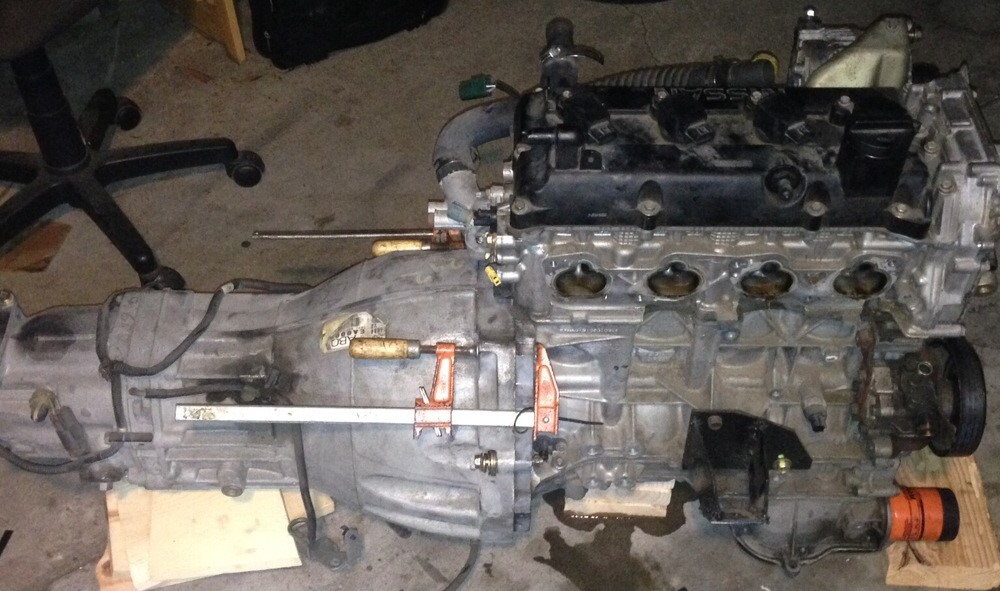 Album click to view
Album click to view
Horsepower
200hp from a stock Sentra/Altima engine?
---

quote:The cylinder head ... flows exceptionally well--better than any SR20

---
Compare to the SR20DE in the SE-R at only 140hp. The run-of-the-mill QR25DE in all Sentras makes 165hp. The SR20VE (Neo VVL) only makes 187hp. The Spec V QR25DE makes 200 hp.
CVTC (Constant Valve Timing Control) varies cam at all times, which is better than the Nissan SR20VE or Honda VTEC -- which only has two positions.
---

the new engine is 13 percent lighter than the SR20DE and ... 30mm shorter

---
Performance Parts
http://www.2j-racing.com - Turbo kits, rebuild kits, complete engines, pulley kits, etc. etc. etc.
Album click to view
Features
132 kW/180 ps @ 6000rpm
181 lb. ft. /245 Nm @ 4000 rpm
9.5:1 compression
direct ignition (coil-on-plug)
sequential Multi-point EGI (EFI)
variable cam timing (37 degree range for intake)
twin balance shafts
drive-by-wire throttle body
dual intake runners
non-rising rate fuel pressure
---

The QR25DE was designed to eventually replace both the SR20DE and the KA24DE ... light and powerful like the SR20, and fuel efficient and torquey like the KA24DE.

---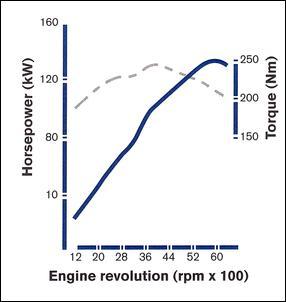 Album click to view
Throttle Body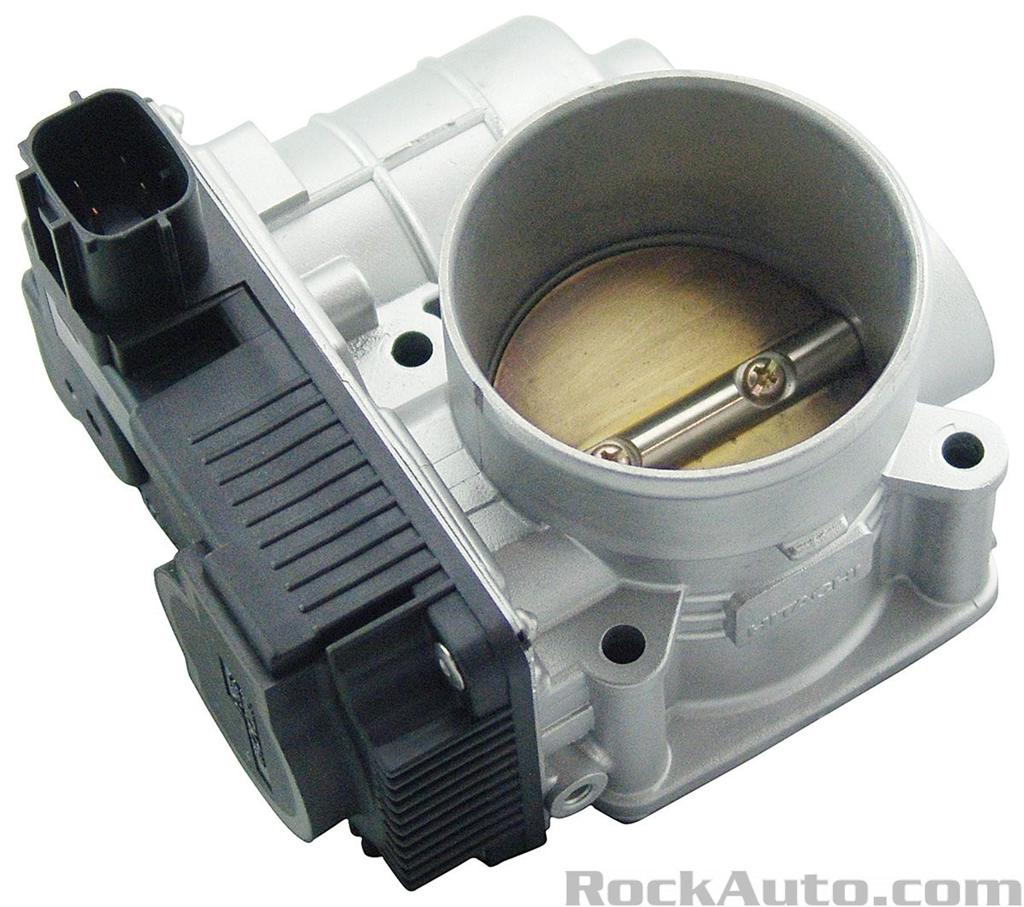 Post click for topic
Fitments
Per Wikipedia:Nissan QR engine the QR engine was fitted to:
2002 and up Sentra
2007-2012 Sentra Spec V (200 hp)
2002 Altima
2000 and up X-trail (not sold in USA)
Presage (minivan)
Bassara
2005-up Frontier Pickup (RWD) North America
2002–present Nissan Serena C24, 145 hp (108 kW) (QR20DE, RWD)
2018 Nissan Terra (China) 180 hp QR25DE
You could either use the entire wiring harness and throttle (try to buy a whole car). You may need a key unlock on some models.
or
Adapt up an EDIS distributor-less spark system
Use a Megasquire DIY EFI system. Or adapt a carburetor.
Transmissions
In RWD from the 2005 and newer Frontier Pickup. This is the higher-torque engine, but has all the pieces needed for a swap.
5-speed 32010-EA000 2005-2014 FS5R30A
6-speed 32010-EA200/320B0-EA200 FS6R31A $1800 new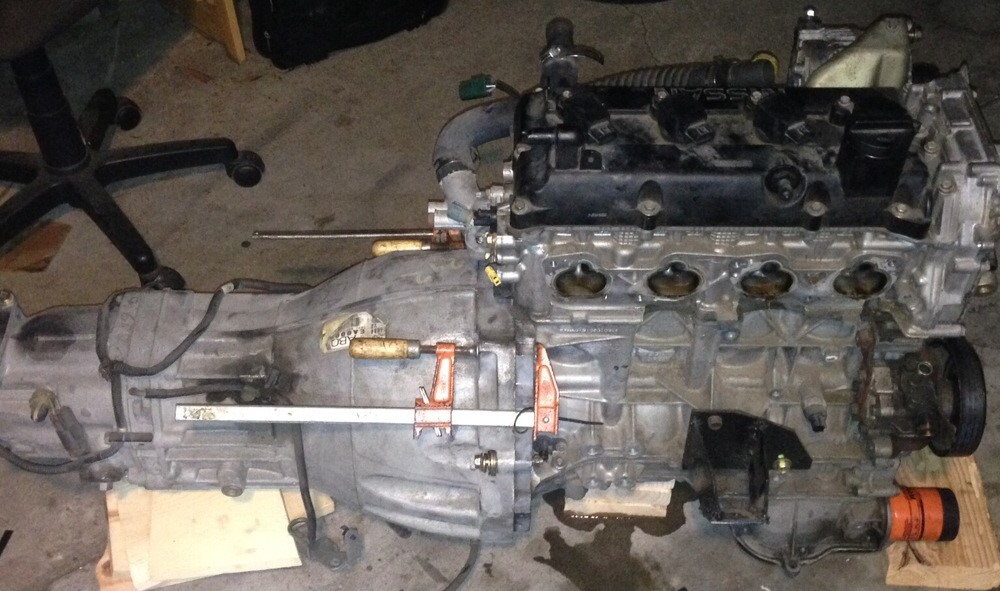 Album click to view
The RWD gearbox is big around, but shorter than a 71C (CA18DET type) gearbox). Auto tunnel is needed or the usual Tunnel mods.
In FWD Nissans, it is available with 4-speed Automatic (E-ATx) or the XTRONIC CVT trans -- all FWD layout with or without awd. How would this fit to a rwd vehicle -- could a spool be fitted a la Subaru AWD transmission-to-RWD? An adapter plate could be fabricated. But which transmission would work best?
The transmission bolt pattern of the QR engine is available from this image.

Album click to view
Tuning Potential
---

It is the light valve springs, not the long stroke, that are responsible for the low, 6100 rpm redline.

---
This engine was designed for efficiency, not ultimate performance. So all the parts are lightweight.
200hp is possible with custom exhaust
redline extension might need new pistons and conrods
boost would need new stronger pistons
QR20DE (Japan model) short-stroke is only 150hp -- but can rev to 8500 rpm?
QR18DE
Crossmember
The QR has a full ladder type crank brace and aluminum sump. The 1200 crossmember may work if modified for thin crosssection.
Engine Control
If you get the stock ECU and all wiring and sensors (including the throttle pedal) it should swap right over. Use the harness and ECU from a non-NATS car (Nissan Anti-Theft System) or else you'll need the special key and ignition switch too.
Or, use MegaSquirt to run it. It can also run it with a conventional throttle pedal, or even with twin carburetors. MegaSquirt can control the ignition coils and timing.
References
¤