Built by Tony Calabrese, TIG 20T with NSW registration, appropriately named for its Tiger Mica paint and FJ20 Turbo engine.
TIG 20T at the '4 & Rotary Nationals' at Wakefield Park circa 2000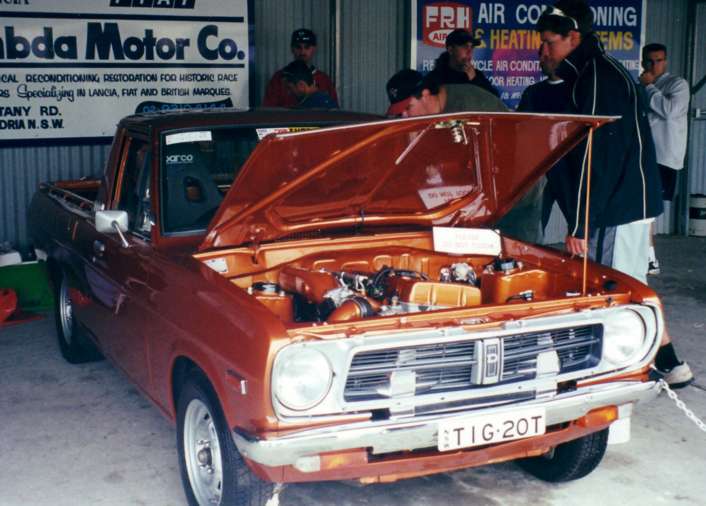 In front of the Lambda Motor Co. sign
Engine: FJ20DET
Gearbox: Holden Trimatic

At that time a 2-liter turbo was legal in the ACT, and reportedly it was registered under ACT, then later moved to NSW. Currently only a maximum of 1.8 turbo can be engineered under general modifications, or else a car can be re-engineered as an ICV meeting newer emissions. See ADR.
Tony's brother Frank had a matching FJ20 ute 'PRO 12T', painted green.

Paint
GM Holden (Australia) paint code E043 "Tiger Mica"
* The famous Holden Commodore VT/VX colour

? same as GM USA code 66U ? "Brazen Orange"


Updates
In October 2003, TIG20T was reportedly at V&E Engineering getting a full motor build, the ute had been fully tubbed and featured a big stainless wing and a chute. The ute's numberplate is now YDRIBL.