Datsun 1200 comes with a full temperature gauge in the Cluster Gauge, controlled electrically by the Thermal transmitter (sender) that is screwed into the cylinder head.
Instrument Panel Gauge
The temperature gauge is part of the Cluster Gauge

Album click to view
Also see:
* Water Temperature Gauge in Instruments and Controls
* Radiator, section Temperature

Dash gauge. It is not unusual with any 10-year old stock radiator for the temperature to rise during summer. If you have this, don't panic. The engine can run all day close to the "H" mark. Just don't let it go over that.
Normal Temperature

Album click to view
According to Owner's Manual: Water Temperature Gauge, this is the normal range.
Normal Range


Part Number
24880-H1000 GAUGE-water temperature JDM [kaku]
24880-H1000 GAUGE-water temperature B120 -7803
24880-H1800 GAUGE-water temperature JDM [maru]
24880-H1800 GAUGE-water temperature B120 7804-
24880-H1800 GAUGE-WATER TEMP USA [round gauge]
24880-H3100 GAUGE-water 1972 JDM
24880-H5500 INDICATOR ASS'Y-water temperature JDM B210
Adjustment
Album click to view
Voltage Regulator
The instrument panel voltage regulator is integrated with the Temperature Gauge and is not sold separately. This regulates:
temperature gauge
fuel gauge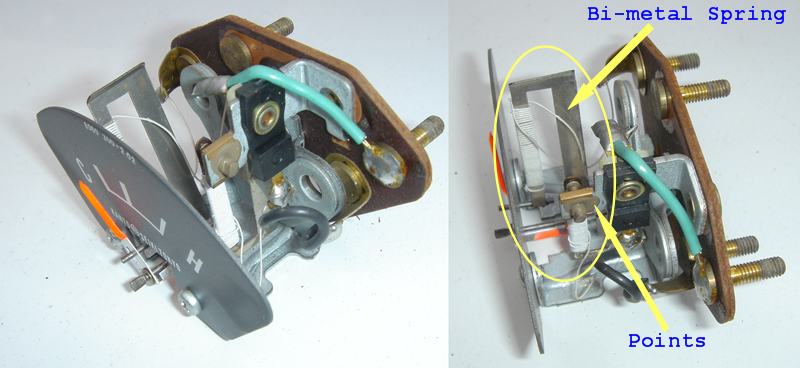 Album click to view
24880-H1000 METER ASSY-WATER TEMPERATURE -7803

For round and rectangle gauge panels

24880-H3100 Gauge W/temp 7804- $50.60 USD

also used by 620 truck 1972-1979
Thermal Transmitter
The temperature sender (sensor) is called the thermal transmitter. If varies resistance according to temperature.
Transmitter at right front corner of head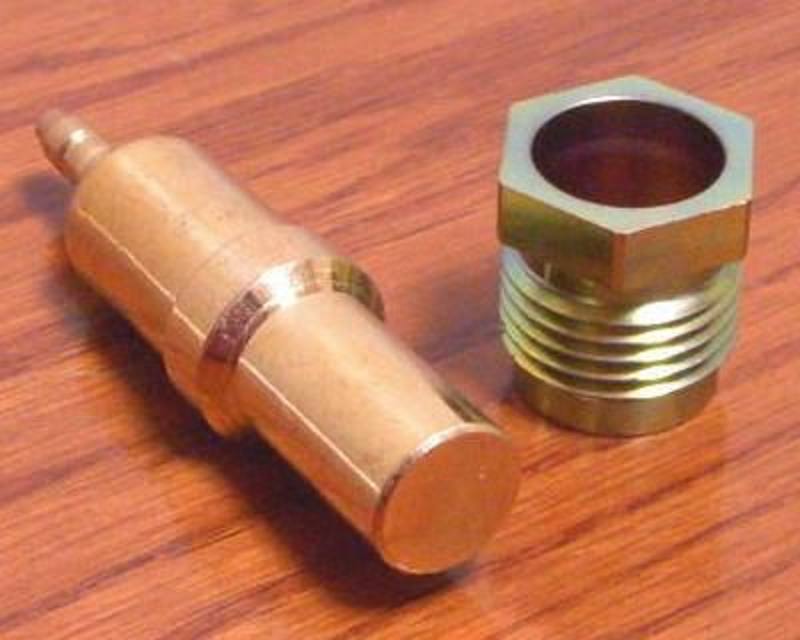 ECU TEMPERATURE SENSOR
The late Sunny Truck has an ECU-controlled carburetor and uses a coolant temp sensor (in addition to the coolant temp sender for the guage).
22630-N4200 ENGINE COOLANT TEMPERATURE SENSOR $29 USD
* JAPAN C22 K.A15 JAPAN 1985-1991 (5-door high-roof)
* JAPAN B120 A12S 8910- [fitted to front of intake manifold]
* JAPAN B310 A14E EGI#EGR
* LD20/LD20T/LD28, CD17/CD20,E13S/E15S/E15E/E15T,RD28,MA10S,Y44E,SD33
* CA18E/CA18ET,L20/L20E/L28E,Z18E/Z20E,FJ20
Specs
* 19 mm hex
* M12 x 1.5 threads
* rectangle connector

Most Fuel Injected Datsun-Nissan
RockAuto.com
* BECK/ARNLEY 1580135
* FOUR SEASONS 36422
* FOUR SEASONS 36413

Location on Late Sunny Truck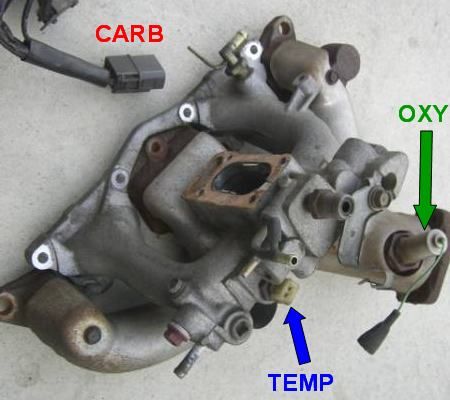 Wiring
Yellow/White wire connects to the Sender near the front of the cylinder head.

Album click to view
This YW wire goes straight to the Cluster Gauge connector. See: Instrument Panel Wiring.
Late Sunny Truck: Transmitter <--> Y/W/R engine harness <--> Y/W instrument harness <--> Dash Round Plug #1 <--> temp gauge <--> Instrument Panel Voltage Regulator
Regulator
The coolant/water temperature gauge incorporates a voltage regulator, which controls both fuel and water gauges.
If both the water and fuel gauges are off, suspect the regulator
If only one gauge is incorrect, suspect a bad connection, usually at the sender
See:  Fuel Gauge Wiring
See:  Temperature Gauge Wiring

Temperature Sender at cylinder head (on right side of head, at the very front):

Album click to view
Fuel Level Sender at fuel tank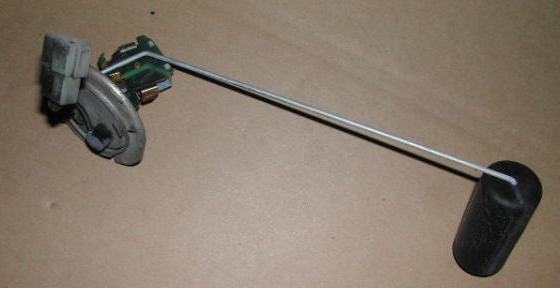 Album click to view
Voltage Regulator is part of Temperature Gauge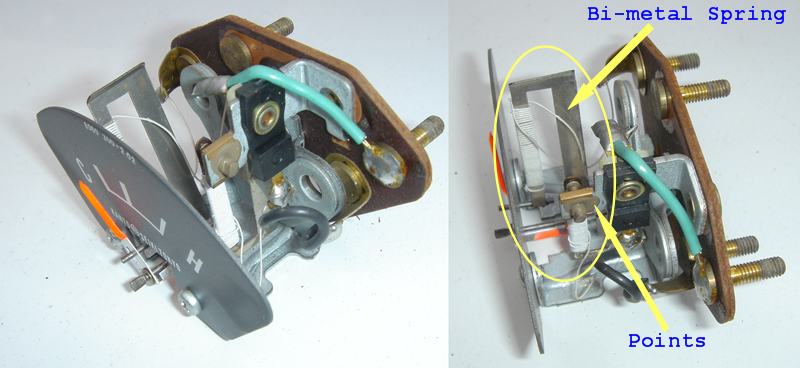 Album click to view
Voltage Regulator Circuit in Cluster Gauge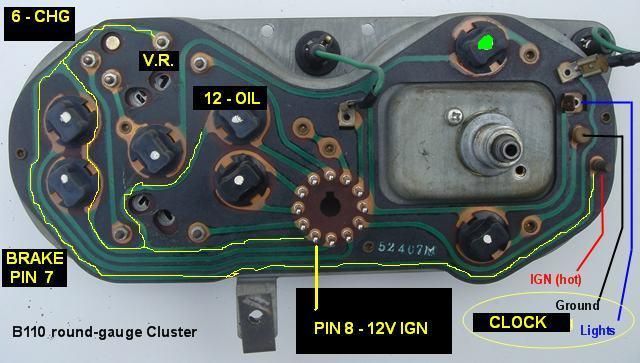 Troubleshooting
First, clean the connections of the wire to the thermal transmitter (engine temp sensor).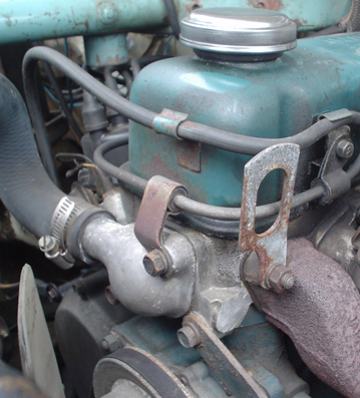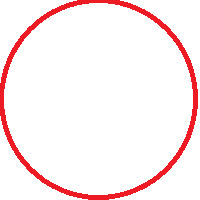 Yellow wire just about hose clamp
Remove the wire and clean the connector. Replace. Make sure the wire fits tight.
If both fuel and temperature gauges do not work at all, the fuse is likely burnt out. Inspect the fuse. If the fuse is good, the instrument panel voltage regulator may be bad
If both fuel gauge and temperature gauge read incorrectly (high or low) or fluctuate, the problem is likely the shared instrument panel voltage regulator. But first check the wiring connections. They may be loose or corroded.
If gauge reads MAX hot with ignition OFF, gauge is defective.
If gauge reads MAX hot with ignition ON, but cold with ignition OFF, transmitter is bad
Ground sensor wire at engine. If gauge fluctuates, gauge is bad

Accuracy Test
Buy a 20-ohm resistor at Radio Shack or other electronics store.
At the engine, locate the thermal transmitter:

Pull the wire off the transmitter and put a 20-ohm resistor from the wire to earth/ground
Turn IGN switch to "ON". Gauge should read about halfway (straight up and down).
Nissan Electrical
From the 1973 Datsun 1200 Factory Service Manual.
Ohms  Temp
100   50C (122F) 

¤