The VG-series is Nissan's first V6 which debuted in 1982, available as SOHC (VG20, VG30, VG33) and DOHC (VG30DE) and in various turbo editions. VG20 fits within Australia common engine size rules for Datsun 1200.
Overview
Nissan VG30E SOHC V6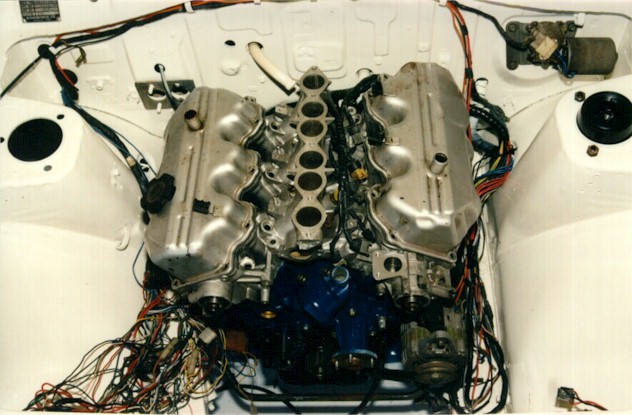 Album click to view
Nissan Maxima or (Ford) Mercury Villager oil pan fits perfect into a 1200 VG30 swap.
VG30 into 1200 V6 3000

Post click for topic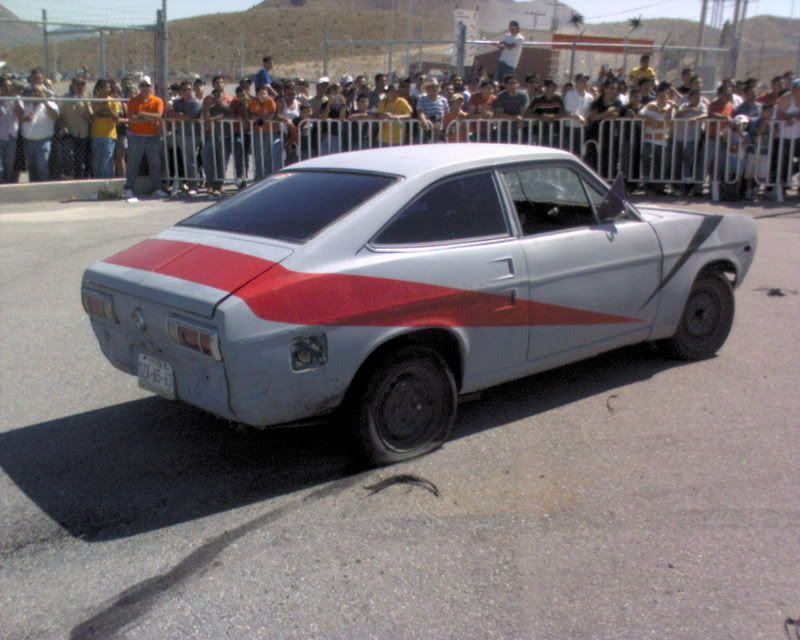 Post click for topic
Sources
For a full list see wikipedia:Nissan VG engine
VG20E
* 1987-1992 Nissan F31 (Leopard Coupe, Infiniti M30)
* Nissan Y30 Gloria
* Nissan Y31 Cedric/Gloria
* Nissan Y32 Cedric/Gloria

VG30E EFI
* 1984-1989 Z31 300ZX
* 1990-1995 D21 Hardbody
* 1987-1988 S12 200SX SE
* 1990-1992 F31 Infiniti M30
* 1990-1995 WD21 Pathfinder/Terrano
* 1993-1998 V40 Quest (and VX54 Ford Mercury Villager)
* Many more...

VG30S Carburetor engine
* Nissan Y31 Cedric
* Nissan C32 Laurel

VG30I central fuel injection
* 1986-1989 D21 Hardbody
* 1986-1989 WD21 Pathfinder/Terrano

VG33ER Supercharged
* 2001-2004 D22 Frontier SC
* 2002-2004 WD22 Xterra SC

VG20 Swap
The VG20E is lighter than the VG30E. The VG30E weighs 340lbs with in and exhaust turbo manifolds 25lbs less without them so 315lbs, the VG20E is lighter than the VG30E due to shorter engine, lower deck height and smaller heads, crank, shorter pistons etc. around 40lbs lighter that is around 280lbs for the VG20E without alternator/fly/clutch.
Darwin Swapᴬᴿᶜᴴᴵⱽᴱ

Album click to view
dattoman_1000:
Eddies VG20 ute as pictured earlier was a ball tearer

The 20 was only used for setup and rego then a nice 30 was actually slotted in for the fun stuff
Was a nice car to drive and had great power
A nice developed car
Eddie Terrell of Darwin
pioneered the VG20 swap into Datsun 1200
in 1989-1990.
The transplant was a great success, and has been copied by about 5 others in my home town.
...
Surprisingly enough there are no modifications to make in the engine bay apart from a few mountings that need to be installed to mount additional control gear.
Eddie also fitted the 3-liter version subsequently.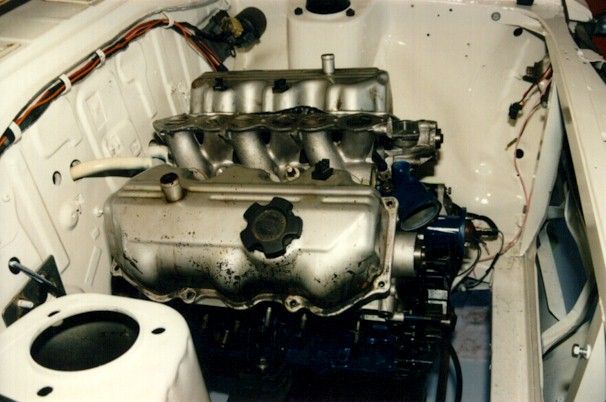 ca18det_man:
I have helped fit a Vg20 V6 into a 1200 ute it fited quite well. It had to have a larger tunnel fitted and custon extractors to clear the steering.
Cylinder Head
* 2-valve
* 4-valve VG30DE 1990-1996 with vvt

VG30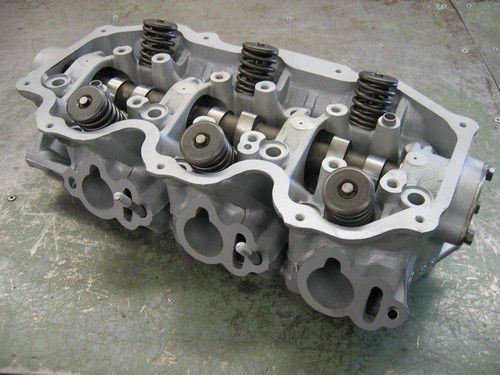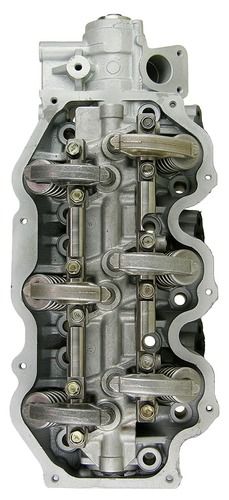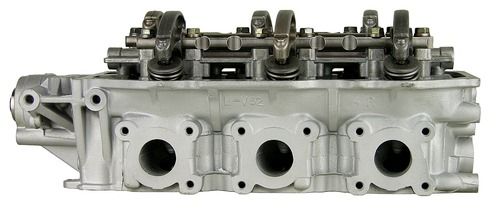 Transmission
¤