[< Previous 113 114 115 116 117 118 119 Next >]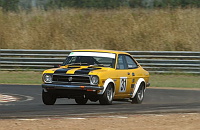 Australia Day 3

R-fastmotorsport

2008/1/26 9:09

Tell a friend
1900

2

0.00 (0 votes)


Random shot of the coupe at Wakefield.
Finally starting to handle close to correct!
[< Previous 113 114 115 116 117 118 119 Next >]
The comments are owned by the poster. We aren't responsible for their content.
Poster
Thread
dog160

Posted:

2008/1/26 10:34

Updated:

2008/1/26 10:34

Home away from home

From:

In front, and pulling away.Sometimes around Sydney....ish!

Re: Australia Day 3

Handling close to correct? Is that what you call it when it goes where you point it?