Quote:
I think choppedsprings was referring to u wanting top dollar + 75% when u sell stuff....
Please spare me the armchair judgement.......although I cannot blame you, as you probably haven't thought about it.
Shipping is immensely expensive from PNG, for example; this is the freight bill for an EGI Manifold and ECU sent to Benny in NSW. See that the bill is PGK415.00 this translates to AUD$190.90.
My price to benny was AUD$550 delivered which equates to a sale of AUD$359.10 for an EGI Manifold + E15ET Computer + Injectors + Throttle Body. Tell me that isnít a bargain? That makes the shipping over 50% on top of the item value.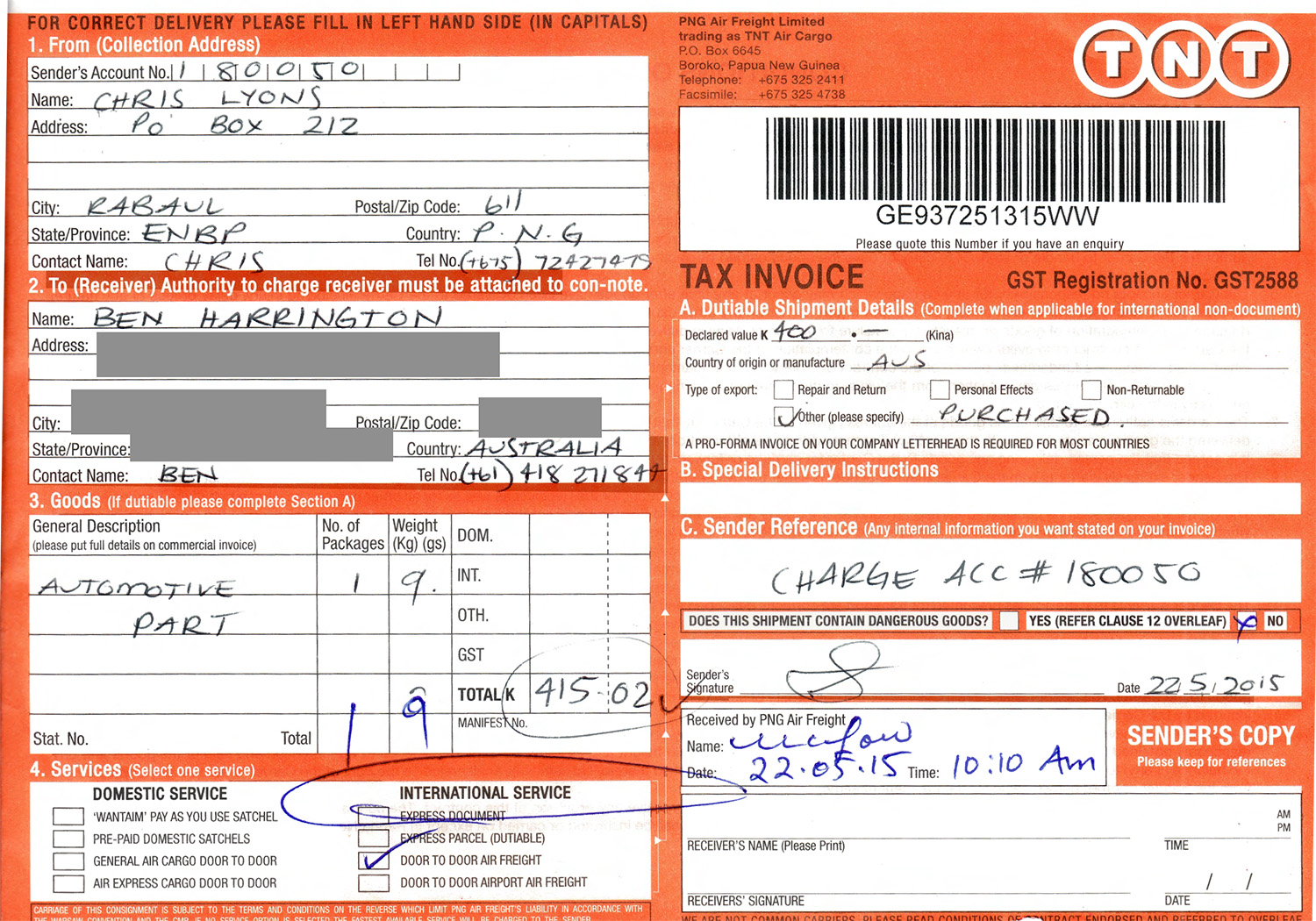 There is a cheaper shipping method but unfortunately it takes a month or so and from experience, I get a lot of angry customers when their purchase is slow or not track able.
If you have any objections to my prices, do me a favour & grant me the opportunity to explain these costs before jumping to any unintelligent conclusions, alternatively, take the opportunity to ignore it and find something else to get unhappy about.
Regards,
Chris