Changing from the B310 square-headlight to the earlier round-light grille (and vice-versa) is possible, but involves the entire front-end sheetmetal.
Overview
1979 model year B310

1980-1982 B310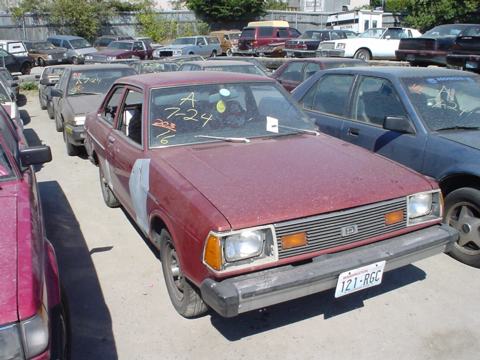 The two different sets of sheetmetal bolt to either older and newer B310s. You will need all these parts:
Front apron (valence panel)
Fenders (guards/wings)
Hood (bonnet)
Cowl Top panel
Grille
Headlights & buckets
Front side marker lenses
The bonnet front edges matches the headlights. In turn, the Cowl Top matches the unique bonnet lines. Either hood will bolt on without changing the Cowl Top.
The front fenders match the side marker lenses (in the fender on round-light models, but in front of the fender on square-light models). In turn the Apron panel matches the bolts on the fenders. Alternatively you can modify the Apron to work with either fender set.