Flange
H145: scalloped flange, bolt hole rectangle 36 x 50 mm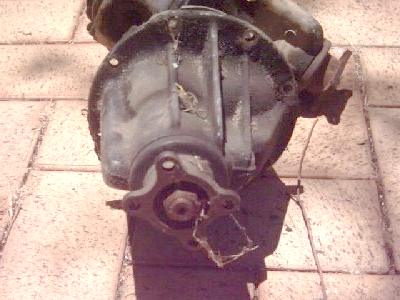 Post click for topic
H150: 45 x 54 mm round flange
H165: 45 x 54 mm round or rectangular flange
There are some differences between flanges on H165's, some long (~217.5mm from carrier mounting face to driveshaft flange face), some short (~202.5mm). Depth of hole for centering boss varies also.
H190: 50 x 60 mm, round or rectangular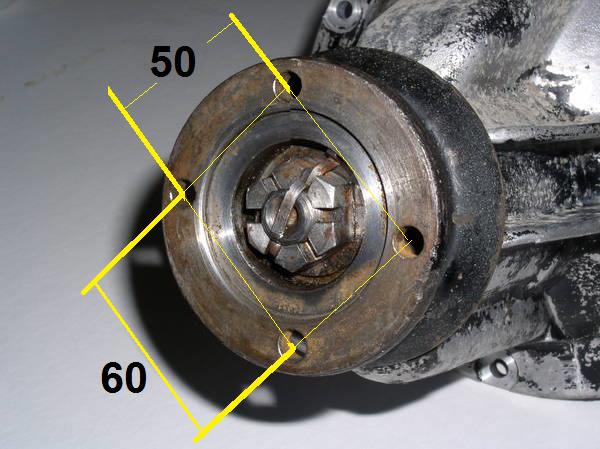 Post click for topic
Size
Measure the gear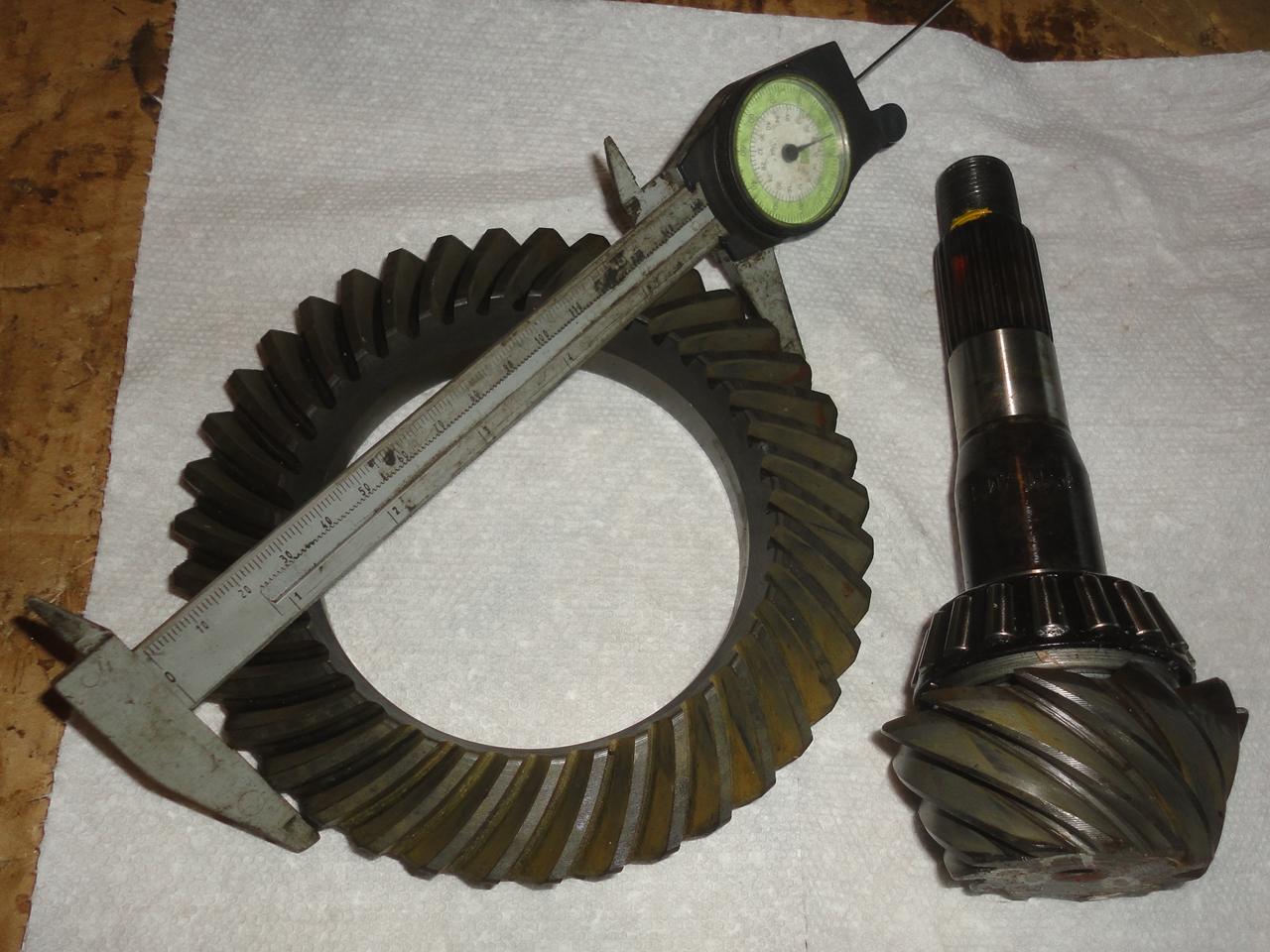 Album click to view
H145 measures 145mm
H150 measures 150mm
H165 measures 165mm
H190 measures 190mm

Pre-1980
  B10: H145, 3.900 
 VB10: H145, 4.375 (van/wagon)
  B20: H145, 4.375 S.T.D. / 4.625 Optional (ute/pick-up)
 B110: H145 3.900
VB110: H145 4.111 (van/wagon)
PB110: H165 4.111
 B120: H165 4.111 (ute/truck)
 B210 1974: H145 3.900
 B210 1975-up: H150 3.700 or 3.889
PB210: H165
GB211: H165
 B310: H150 various
  A10: H165 various

1980-up
Axle Codes
H = Hitachi removable gear carrier (pumpkin/centre section)
HA - H145 (145mm diameter ring gear, 5.709 inch)
HB - H150 (150mm diameter ring gear, 5.906 inch)
HC - H165 (165mm diameter ring gear, 6.496 inch)
HD - H190 (190mm diameter ring gear, 7.480 inch) ALUMINUM CARRIER
HE - H190 CAST IRON CARRIER
HF - H190A revised for strength

EXAMPLE: HF38 = H190 with 3.889 ratio was factory fitted

Axle code is on Chassis Identification plate 1980-on, in the engine compartment. Starting in mid-80s, Axle Code is on door-jamb sticker.

Album click to view
Factory LSD has a sticker on the back of the diff housing.
Counting
To verify the ratio in the vehicle matches the original equipment (or build tag), you may count turns of the wheel vs turns of the driveshaft. If slightly less than 4 turns of the driveshaft results in one turn of the wheels, it is a 3.9 ratio. If it takes a bit more than 4 turns, it is a 4.111 ratio.
Even better is to note the stamped numbers on the ring gear. For example, this unit is stamped 39:11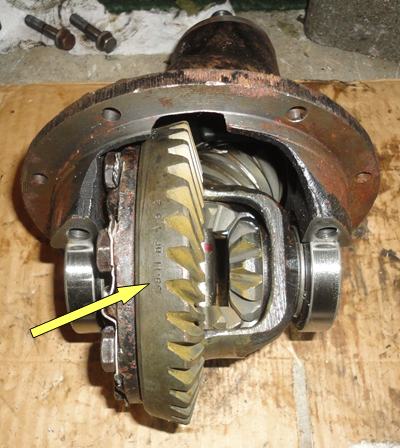 Album click to view
39 divided by 11 = 3.545 ratio

Album click to view
Pinion gear is similarly stamped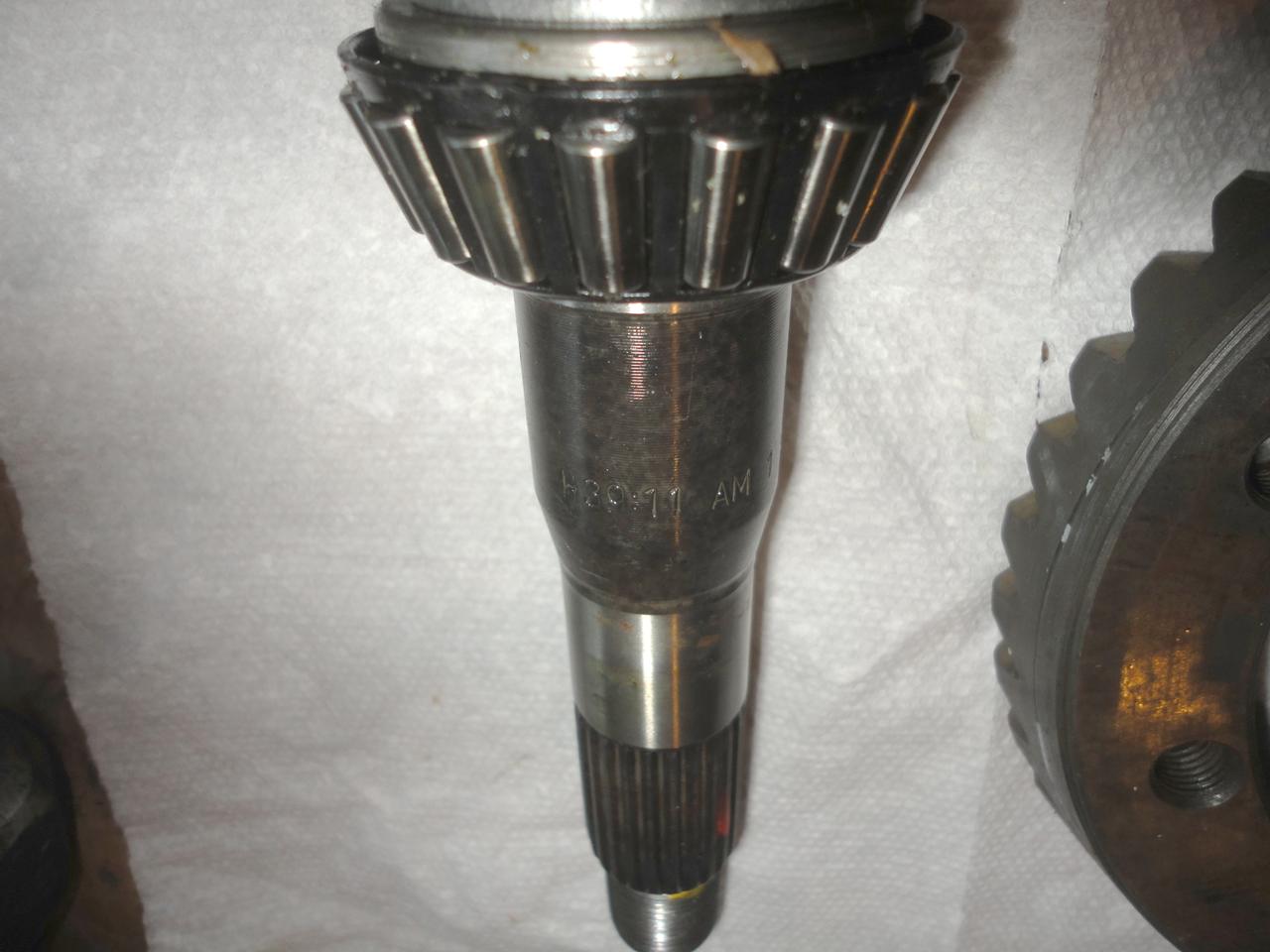 Album click to view