Nissan calls their Extended-cab pickups "King Cab". Unfortunately they never made a "King Cab" version of the Datsun 1200 pickup. However, that hasn't stopped 1200 fans from making their own.
Overview
The Bakkie has an extended roof (more headroom), and some models were long-wheelbase but this article is about a longer cab (aka extra-cab). In Datsun chassis code, this is the K truck (Custom or King Cab) thus KB120, which was never a factory offering, unlike the Datsun KG620 Custom Truck.
KB120

In the Phillipines, this dealer-conversion was offered: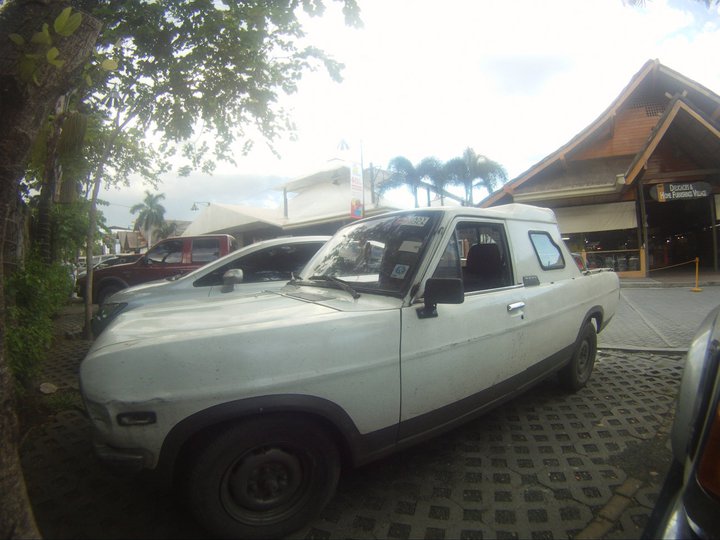 Opera Light Sunny Truck

Tasmanian Devil Ute

Also see:
UB120
The 'U' Double-Cab model, featuring a rear seat, was not a factory offering.
Bakkie B140 design exercise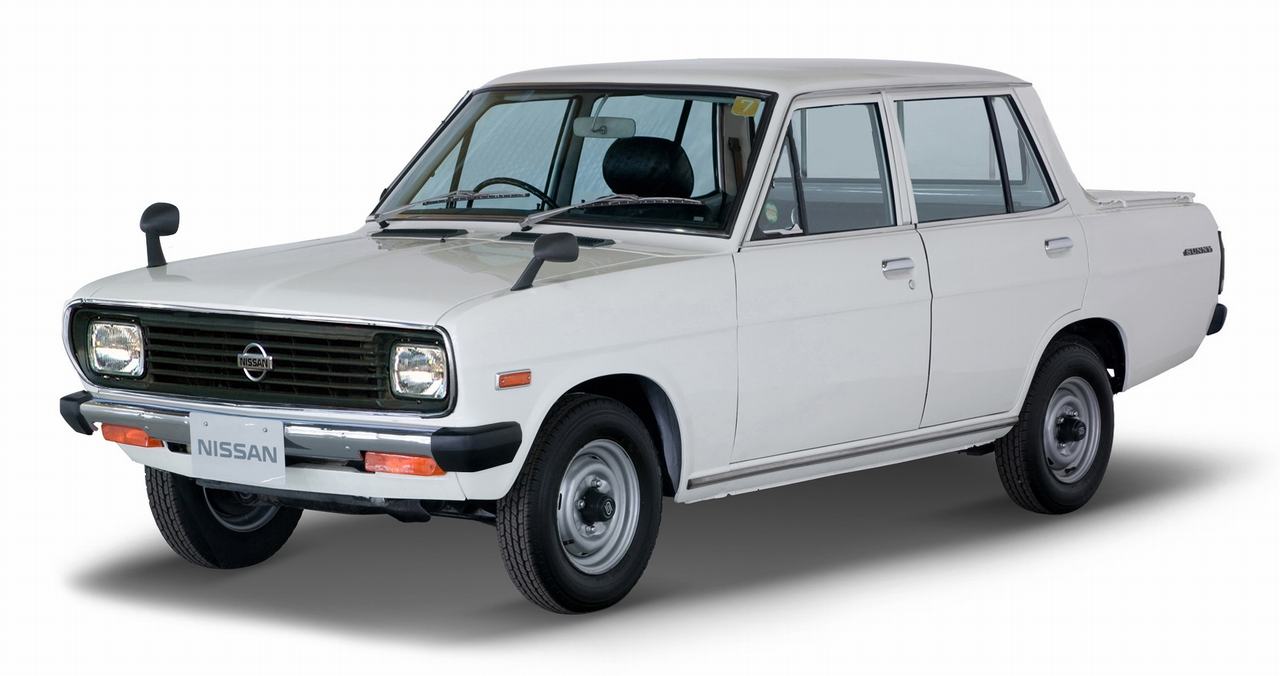 post
Some have only two doors, like this Filipino version:

album
Custom Truck
The vehicle we know as the King Cab was called the "Datsun Custom Truck" (KG620) in the Japan domestic market. Unfortunately Nissan never made a KGB120, but enterprising fans have.
Zen's Custom Truck
zen is a Datsun1200.com club member from Tokyo, Japan. Hasn't he accomplished nice work? 熟練した素敵な職人技ですよね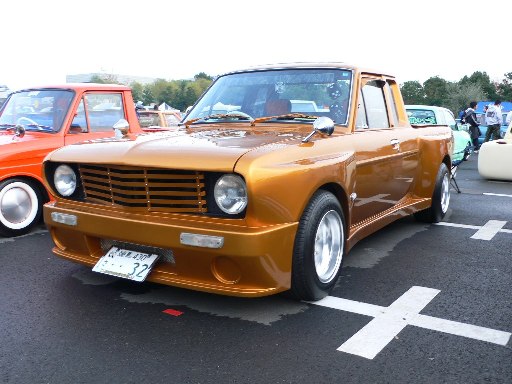 album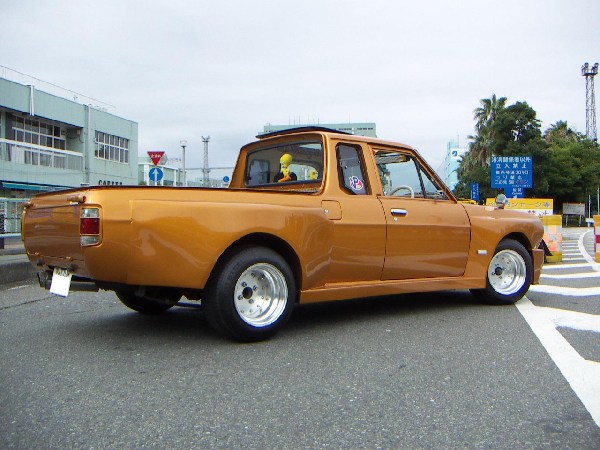 album
Engine
A14
Carburetor: MSR42φ
Ignition Coil: MSD
Muffler: Matsuoka
Furutora kit
Interior
Interior re-covering
Moon Eyes steering
Woofer
power window
cooler
Exterior Exterior
Matsuoka King Cab wide-body kit
FRP Bonnet
Sunroof
Clear Lens winker
GT wing
Suspension
Tower Bar
Front: Hayashi 13x7.5J Rear: Speed Star MK-1T 13x9.5J
album
Nascar-style extended-cab Sunny Truck

album
Wide-body Extended-cab "Custom" (King Cab) Sunny Truck
album

album
C-ute
The coupe-ute is a rarely seen body style, consisting of the longer coupe doors on a ute.
Coupe-Ute or "Coute"

Album click to view
Another variation is the Coupe converted into an open-well pickup:

Album click to view
King Cute
Another variation is a King Cab-style C-ute.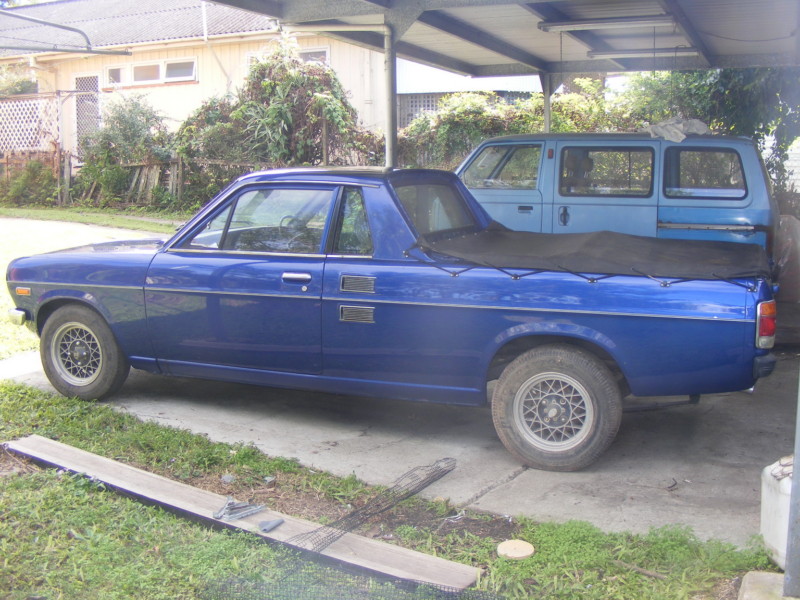 Album click to view
Baby Navara
Out of Johannesburg.
Post click for topic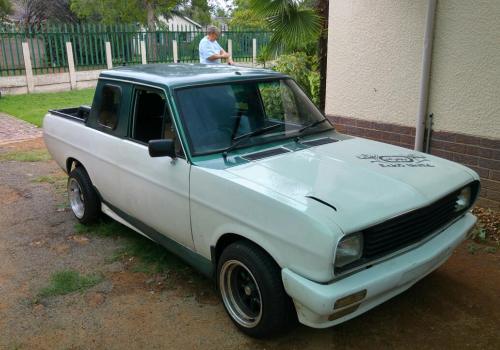 Post click for topic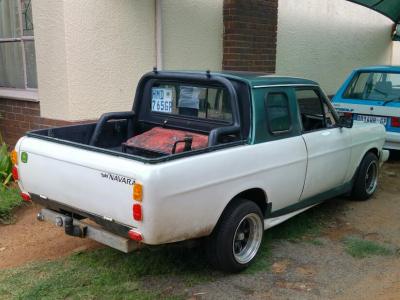 Post click for topic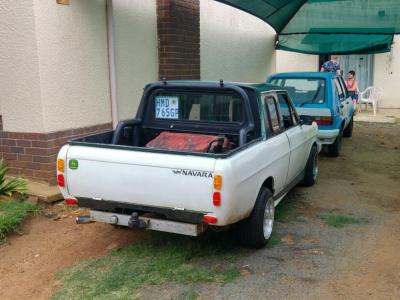 Post click for topic
Post click for topic