Nissan Anti-Pollution System (NAPS) was the market name for Nissan's collection of emission controls. Sometimes confused with the Nissan Z Engine, NAPS was used from late 1975 on many types of Nissan engines, including A12 and A14 engines. A catalytic converter was the heart of the NAPS system.
Overview
NAPS日産排出ガス清浄化システム -- Nissan NAPS exhaust gas cleaning system.
エンジン改良+酸化触媒」- slogan "Improved engine + oxidation catalyst system"
reference: http://www.nissan.co.jp/MUSEUM/SILVIA/S10/main.html
32-page publicity booklet from 1 April 1975

Album click to view
1975 advertisement

L-Series
NAPS L-series Carburetor Specifications 1975 service manual 330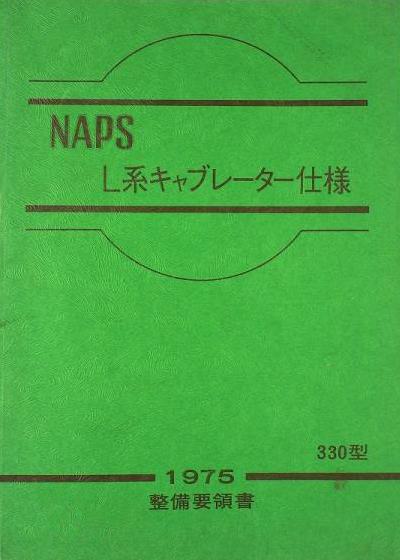 Album click to view
Catalytic Converter
Air pump
Temp-controlled air cleaner
Automatic Choke
1976 Cedric Model 330 trunk lid emblem (L28 powered hardtop)

1980 280ZX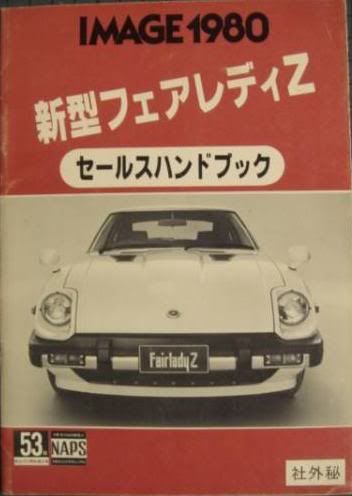 A-series
NAPS A-series Engine (127 pages)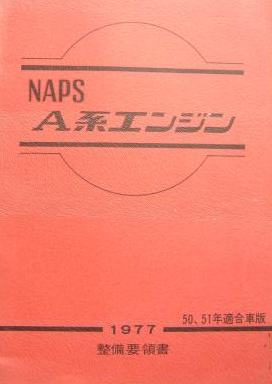 Album click to view
Datsun 1200
Oct 27, 1975: B120 Datsun 1200 Pickup B120
H-emissions (H-B120) 50年度排出ガス規制適合。
50th-year relevant regulations of emissions (Showa 50 = 1975).
Nissan catalyzed oxidation of exhaust gas cleaning system "NAPS" adopted
Album click to view
昭和50年10月 H-B120型車( ダットサン サニートラック1200・NAPS)の 販売に伴う整備変更点の紹介のサービス回章 11ページ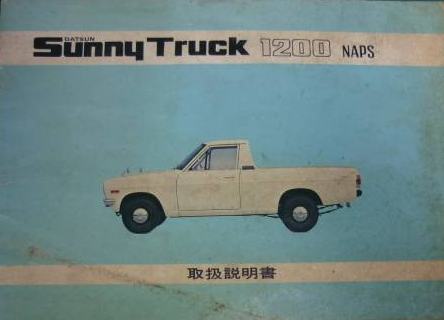 Album click to view
燃費・走行性能を重視した
NAPS
日産排出ガス清浄化システ Fuel economy - Emphasis on driving performance
NAPS
Nissan exhaust gas purification system

sales
B210
NAPS emblem for Japan-market Datsun B210

Album click to view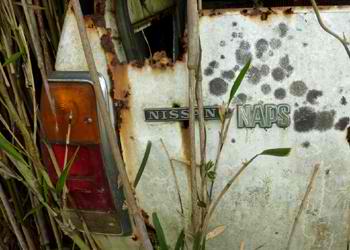 Album click to view
マーク エンブレム NAPS
NAPS-Z
To meet 53-year (1978) emission standards in the larger four cylinder engines, NAPS-Z was introduced.Engine. Fast burn combustion chamber with dual spark plugs to reduce noise. This head was fitted to the L-series block and renamed Z-series. To improve power a turbocharged option engine was available (Z18T).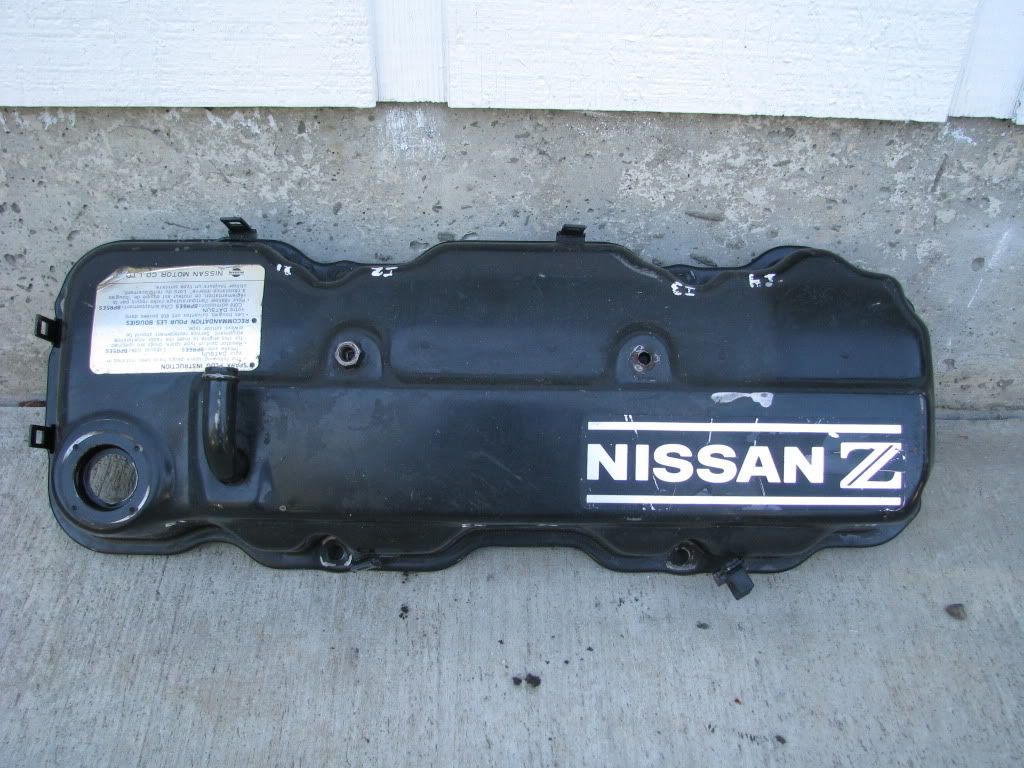 High fuel efficiency is realized by the adoption of a fast-burn combustion system, made possible by the development of a high-speed swirl system and twin-plug combustion chambers. Advanced EGR with a VVT valve obtains precise control. EGR distribution is improved by modification to the inlet manifold.
4 cylinders, 8 sparkplugs

Album click to view
However, regular NAPS was modified to meet the 1978 emission standards, so the NAPS-Z was not entirely necessary. For example, VVT was adapted to the A-series engines with similar effect.
NAPS-X
1982 Nissan Stanza (T11) -- the first Nissan-badged car sold in USA -- with trapezoidal-shaped combustion chambers for California models. In 1983 NAPS-X was fitted to all Stanzas. 46 mpg highway, 32 mpg city was very impressive. This was basically the same Fuel Economy as the smaller Datsun B310 (the T11 was a compact car, the B310 a sub-compact).
46 mpg (US gallon)
5.11 liter/100 km
NAPS-X CA20E 2.0 1974cc compared to NAPS-Z Z20E
Shorter than Z20E
Narrower
77 pounds lighter
More HP
Better fuel economy
88 HP with dual plug version
¤