Roller-tipped rocker arms can increase horsepower and reduce valvetrain wear. All the latest engines have them, and so can your Datsun 1200 engine. Roller rockers are available for all A-series engines. The low friction of the roller bearings & roller tip lessen the side-to-side wear of the valve guides. Higher ratios like the Datsun Competition Rocker arms increase this side thrust force, so using roller rockers seems like a good idea.
Overview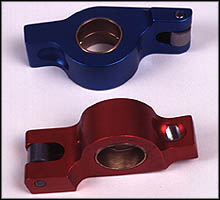 Album click to view Malvern Racing
On the other hand, there is nothing wrong with stock-type rocker arms. Even some race engine builders after experimenting with rollers have gone back to the bulletproof stock-type rockers.
Roller rockers are about $750 AUD, camshaft $150+ Springs $120.
JB Racing

Album click to view
Can you use roller rockers on street cars? Yes, many new cars use them for slightly increased fuel economy. They are only significant however for high-rpm or high-lift camshift-fitted engines. High RPM speedway mini sprinter engines with A12s that run at 10,000 RPM use roller rockers fairly commonly.
Yella Terra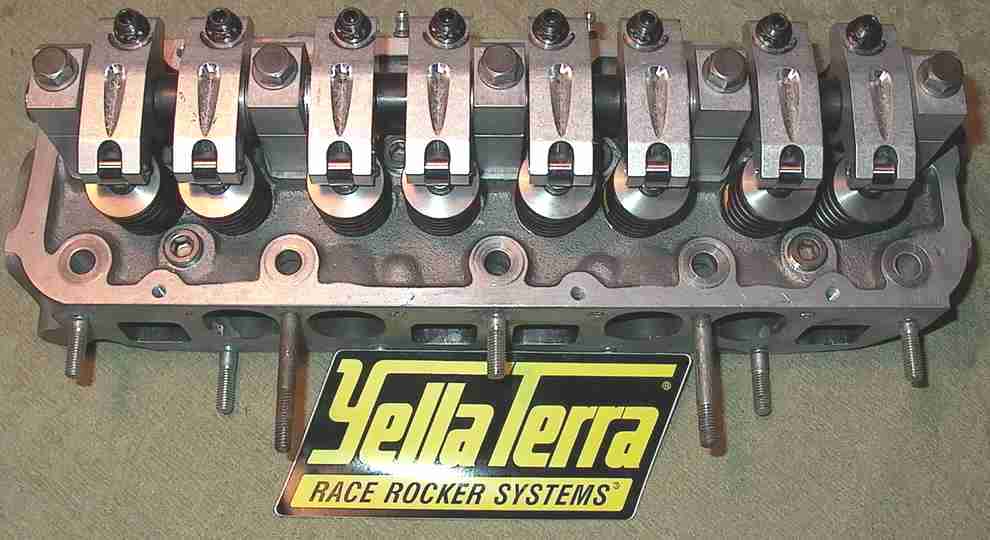 Album click to view
You can option them in mixed sets if you want different inlet and exhaust ratios. Consult with your cam grinder before you do this. The ratios should not compete with the camshaft.
NOTES:
Like most custom valvetrain parts, fitting these requires precise measurement and assembly. Custom-length Pushrods will undoubtedly be required or you'll end up with an engine that goes bad or makes excessive noise and won't rev any higher. See Rocker geometry.
Possibly you will need special valve springs, especially if the rockers have a higher-than before ratio
Reportedly, stock pushrods bend excessive at RPMs higher than stock (the A12GX Engine has a 6600 RPM redline). Putting in decent pushrods makes a huge difference in the effective lift at high rpm.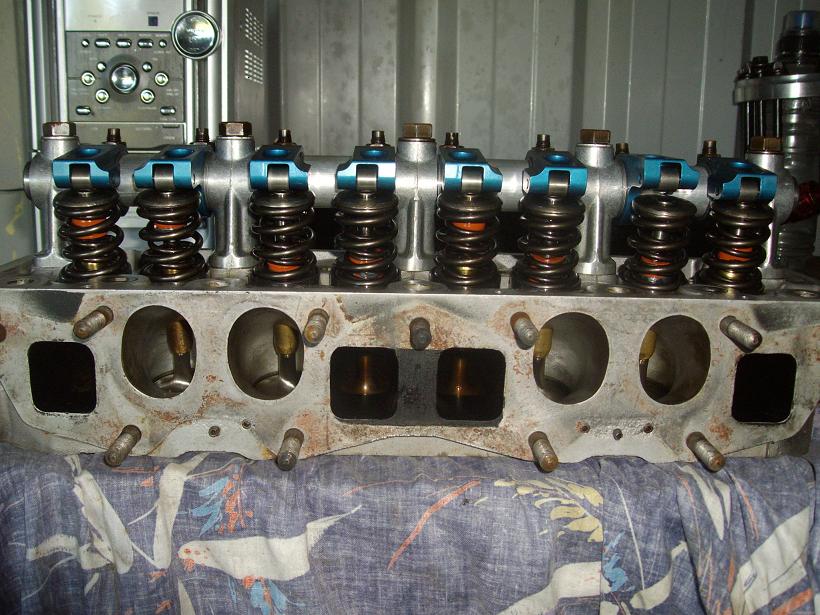 Post click for topic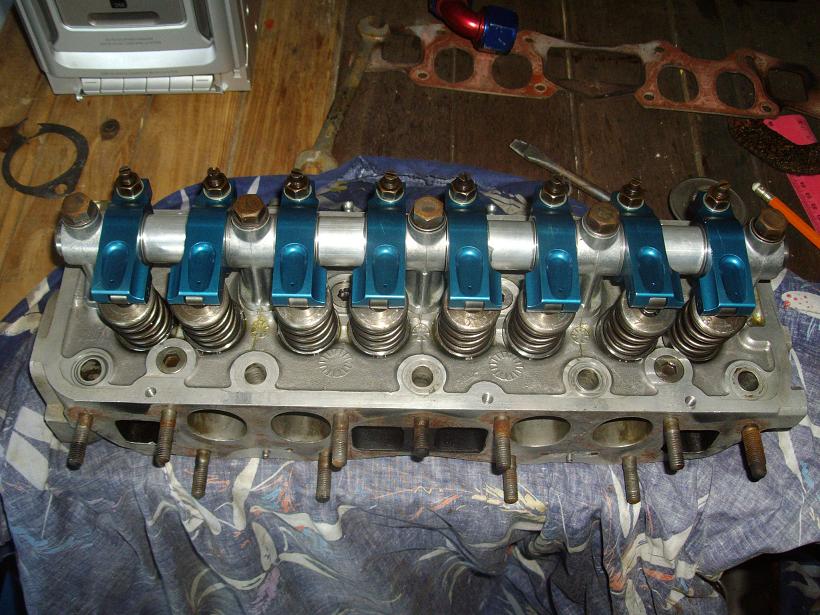 Post click for topic
Vendors
See: Parts Sources for current details and contact information for these vendors.
ROCKERS
Nismo 1.52 to 1 ratio rockers
Malvern Racing - Custom built Roller tipped Aluminum rockers for Nissan A-series
Yella Terra Roller Rockers - $834-$895 AUD
Discussion: Yella Terra Roller Rockers
Malvern racing have aluminum tipped custom roller rockers for Datsun A-series engines in 4 different ratios, about $600 USD
JB Racing offers roller rockers:
Yella Terra Brand
Yella Terra sells roller rockers to fit Nissan A-Series engines. The roller rockers come in 1.54:1 or 1.65:1 ratios (stockers are 1.44:1). They weigh 10g more than standard rockers, but have improved friction properties so should allow higher revs--if the valve springs allow it.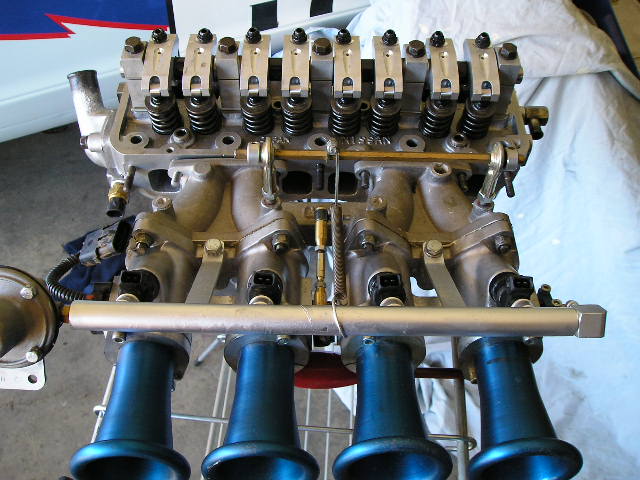 Album click to view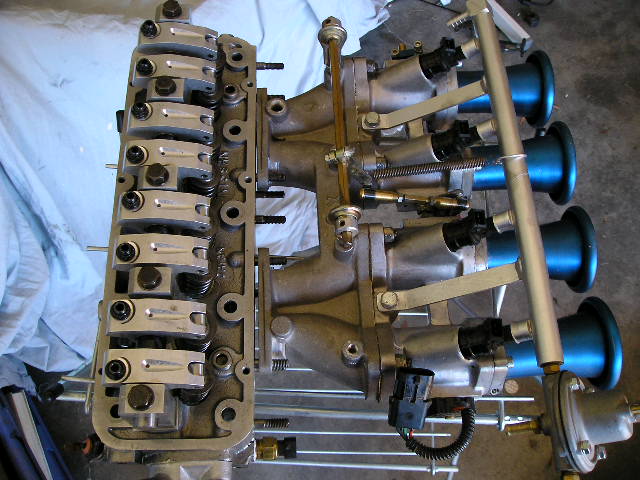 Album click to view
No Longer available:
YT6023 1.55 ratio (kit: includes rockers, shaft & pedestals)
YT6024 1.65 ratio
TY6304 1.55 ratio
Features:
Rockers are alloy
Needle rollers for the main pivot
Pedestals are alloy
Shaft is hardened steel (main pedestal shaft that is) - this is a larger diameter than stock
Rockers are longer and pedestals are in orig position
No mods to head required (but YT sales said custom machine work is needed)
Tips are roller
Pushrods need to be changed to "standard" type pushrods
High strength alloy rocker arms that are as much as 5 times the strength of stock units
Oiling is provided in the normal way, but oil is fed to the individual rockers from the top of the shaft so that it will run down & lube ALL of the needles.
In Australia the FOB price from Yella Terra was $834-#895 AUD in 2004. From Rocket in Sydney, [02 8825 1900] a quoted price in 2004 was $766-20 plus freight.
Compatible pushrods are an extra cost item.
Perfectune Engineering/Yella Terra no longer make the pushrods and they sold all the manufacturing tooling to "Head Stud Development" in Melbourne. You can use adjustable or custom-length wikipedia:Chevrolet small block V8 pushrods. They use a 8mm (5/16") ball end. For A14/A15, these should be somewhere around 6.600-6.650 inches long (SBC +0.50 to +0.100), depending on the thickness of your engine block deck, cylinder head milling, production variance, valve length, and compressed gasket thickness.
Iskenderian pushrod PN# 1235L+.50 or 1235L+.100
Iskenderian adjustable pushrod
Cut-to-length pushrods
Crow Cams pushrods (chrome-moly)
Pushrods need to be diferent lengths for the A10/A12 vs A14/A15 blocks.
After Valve Adjustment to the Cam grinder's specifications, the Yella Terra rocker adjusters should have 3-4 threads showing above the locknuts.
Also See:
Valve Train Noise at High RPM
If you hear valve train noise at say 8000 RPM, check two things:
Discusions:
¤