<-- back to Steering Column
Here's a fix for the loose steering column which every 1200 now seems to have after 30 years... a polyethylene bushing.
Overview
Album click to view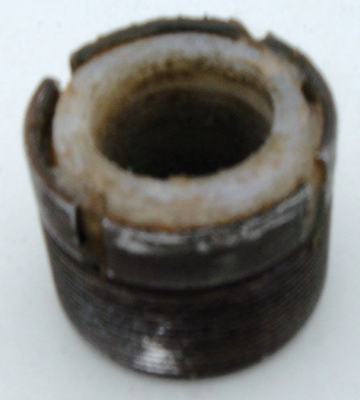 Album click to view
The bushing is located at the tip of the steering column(i.e. steering wheel end) and unscrews. It is behind the turn signal switch assembly.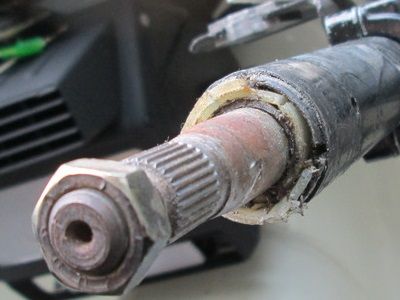 Post click for topic
This is like a $10 fix, although you have to drill, cut and/or whittle the polyethylene yourself. It is low-friction and self-lubricating. Machine one up yourself out of Nylon - $10. With some time and patience you can whittle it with a knife.
Album click to view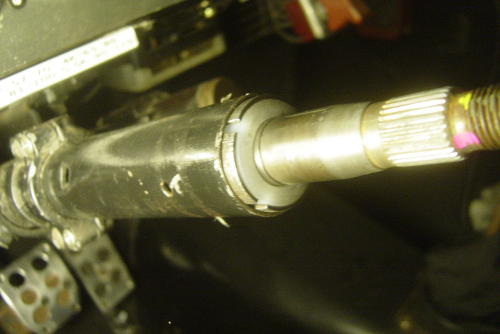 Album click to view
Home-made nylon bushing
Or buy one already made from Nissan. The Nissan part numbers are:
48910-H1020 or 48910-H1021 Column Bush for Collapsible Steering Column USA ALL, JAPAN GL, GX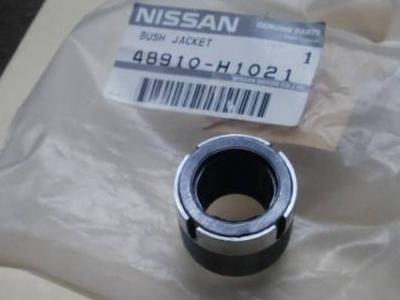 Album click to view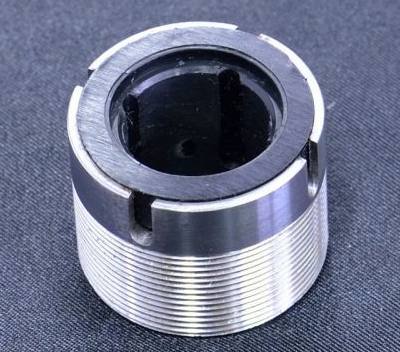 Album click to view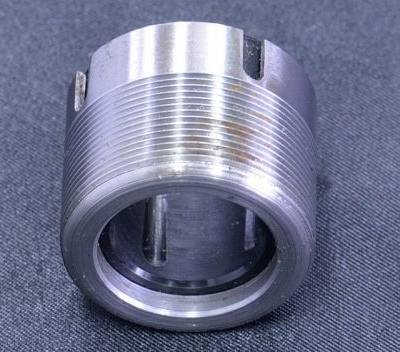 Album click to view
48054-H1002 BUSH-STEERING WORM Sedan/Coupe/Wagon/Pickup (all years, for non-collapsible column)
VENDOR: Bprojects Product: Steering Rubber Bush☁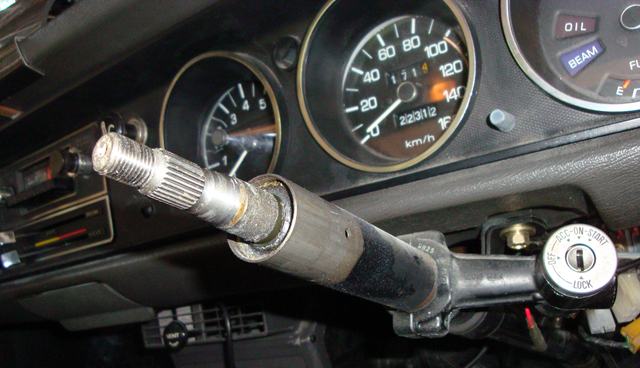 Album click to view
Album click to view
There are two kinds of bushings, with a totally different setup
The screw in type AU$56. Press the new bush into the screw part, per the Factory Service Manual
The press fit type AU$26, essentially a rubber bush with a metal sleeve
A friendly Nissan dealer is the place to ask for the part.
you can still get them genuine from Nissan
looks like some sort of engineering plastic (eg delrin) and encased in the threaded and castellated metal outer
Make Your Own



Alternatives

Removal and Installation
Post click for topic
Remove the Steering Wheel
Remove the column shell
Remove the turn signal mechanism
If equipped, remove the circlip & thrust washer
Uncrimp the column where it has been hammered down to lock the bush in place
Unscrew the bushing sleeve. Use a special spanner wrench or lightly tap it around (takes a very long time, so be patient)

Unlock the crimp-locks, (uncrimp it, notice it has been hammered)

Unfortunately if the previous mechanic screwed it in too far (as on my ute) the it's much more difficult. In this case you can tap it with a punch or screwdriver anti-clockwise -- but it will take a very, very long time, so be patient.
After fitting the new bush, screw it in and adjust for less than 1.0 mm clearance to the washer.
Upload click to view
Part Numbers
48054-H1002 BUSHING-column non-collapsible column
48910-H1021 BUSH-column Collapsible type column

Bush is part #18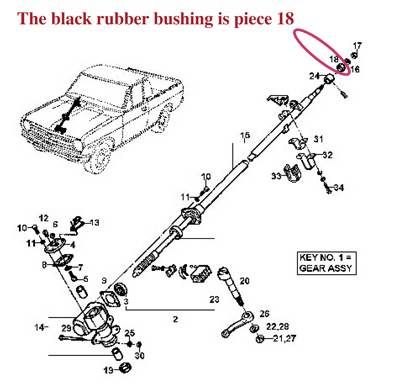 Album click to view
コラキシブル collapsible GL, GX ステアリング シャフト コラム ブッシュ steering shaft column bush
¤