what for? off road only? no engineer will pass a vg30de
Ca18det is done 2 death simply cause it ticks all the boxes
Light, powerful, compact, engineer-able, cheap & supported
The vg30de is one of the heaviest alloy headed v6s ever
The vg20e is a better choice way more compact and lighter
than VG30DE or vg30e as it has smaller size to accomodate
smaller bore and stroke requirements and can be engineered
in some states with boost.
There was a vg20e with 3 x 40mm downdraft idas in a kit car
based on a ferrari of some kind sitting on 260z base model.
I used to see at a paint shop that did my Manx buggy in the
early 90s and it was very fast, sounded amazing and sported
awesome pipes, cams, solid lifters, custom crank pulley for
dry sump, custom lighter mains ladder brace & knifed crank.
Owner said it weighed just on 145kg and revved to 9000rpm.
It was different and would consider it though would make
less hp in NA than a CA18det but 180hp NA would be easy and
sound awesome not to mention there was a turbo version.
This one has wider strut tower separation than the pic below it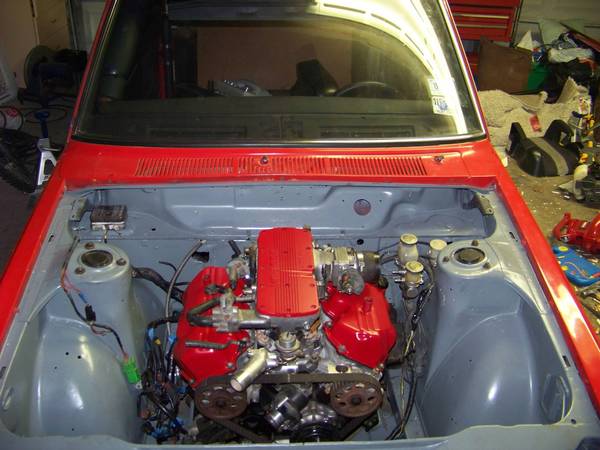 http://www.f31club.com/about.html
turbo vg30 from $60 engine 11 seconds first time out
http://www.youtube.com/watch?v=orP1E-OKI9k