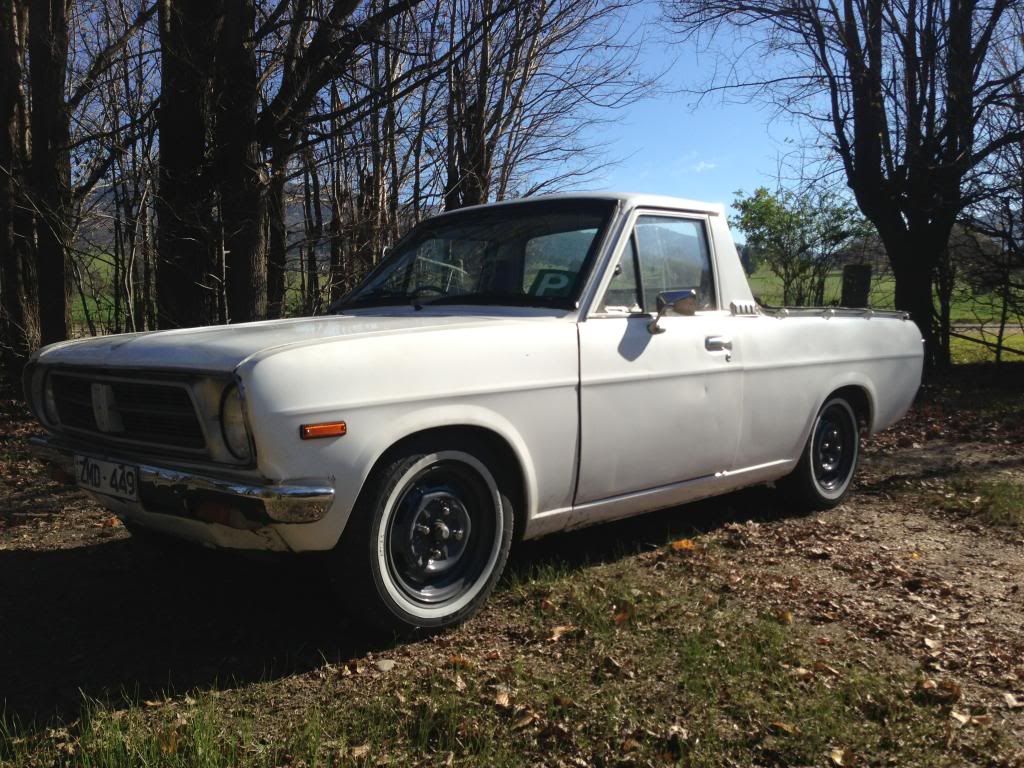 Got to take it for a good drive. had a ball. got scared of police a lot.
So Ive got 2 weeks of holidays coming up and I plan to have this thing ready to be a daily(only 4months late). so im calling on some advice.
1. ive got to make it quieter. so new exhaust. Plan is to make a new 2" exhaust with 2.5" hotdog in the middle and 2.5" triple pass muffler at the end. thoughts? will just downsizing the pipe make enough of a difference? i dont want to buy new mufflers.
2.over heating. i now have viscous fan + thermo fan + thermostat removed and still gets hot! The only 2 things i can think of now are make a shroud over the fan? or the motor is so mis-tuned that it is getting it hotter then normal? was fine with this setup in the sunny.
4.tuning/reliability. Im getting to the point of throwing the budget out the door and getting some proper gear. Twin webers vs SU?? Im thinking twin webers will be better in the long run by the time i find someone to tune my su's etc. but i still have a lot to learn about webers!
Also brakes need improving. what are the biggest brakes i can fit under 13" rims? considering going coilovers camber etc.
3. tidy up. im going to replace the rh fr quarter panel, straighten out a few others and then give a lick of paint. where is the best/cheapest place for panels?
so any advice would be great. im searching the net for answers and learning slowly but now im running out of time.
so watch this space cos there will be a lot of questions pictures and updates in the next few weeks.
Cheers