Instead of swapping the entire GA16 engine into your 1200, you can fit the GA16 head to an A14 block. If the rules of your racing class require the factory A series block, this is a ticket to higher performance.
POST E15/16 vs A15 ... use GA16 head
it is an A14 block, E16 crank (88mm stroke) with a ga16 head ... 82mm pistons (1860cc) ... porting work ... it is 200hp head.
Nissan GA engineᵂ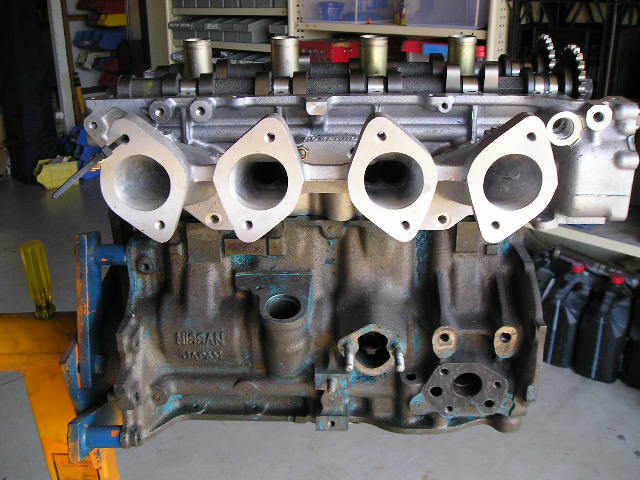 Post click for topic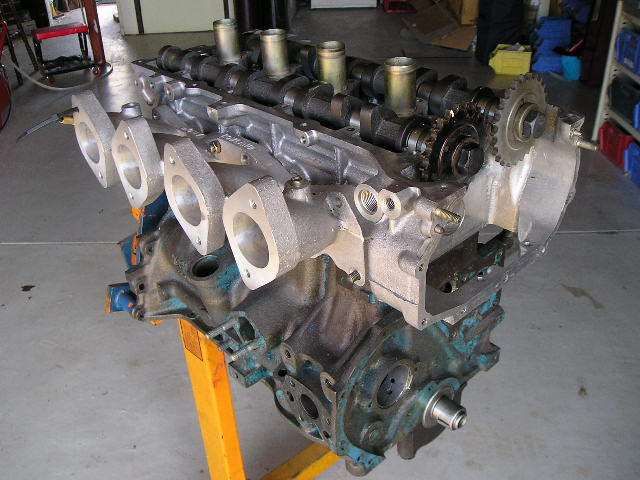 Post click for topic
Post click for topic
E16 crank swap is nice, but is it necessary for the GA16 head swap? The E16 crank alone (without a head swap) makes a 1597cc A15 engine (1600cc).

crankswap
E16 crank makes a stroker motor. Then add the 82mm overbore. Result is a gigantic A19 engine.
1860cc! The second largest A-series engine in the world
POST a14 turbo or 4age motor ... A14 superbore 82mm bores using sleeves on 2 and 3 only and offsetting towards 1 and 4 offsetting to 2 and 3 more can make 83mm thats .5mm each side extra and we will need a 40mm steel head plate made up also to torque the block before honing that way a perfect finish can be achieved. LemonHead did mention 85mm is the max possibility when he measured the 82mm block he has done so Id be happy with 83 or 83.5mm bores max that would b nice then I find my old post stating this dude was going more! "Lemonhead is aiming for 85mm bores and 88mm e16 crank so if you thought 1796cc is the business imagine 1997cc :))) Now thats L series size with 20kg less." and very compact dimensions to boot!!
¤