WARNING: Wire colors can vary by year, model and country. Please double-check the wiring in your Datsun 1200 before connecting parts according to this article. You don't want to burn something up! Use a voltmeter or test light to confirm the circuit behavior. There are even one or two mistakes in the factory diagrams.
Overview
Nissan wiring diagrams come in:
Aftermarket Repair manual, such as Haynes, Gregory's, Chilton and Clymer. Not all include a diagram but older ones did.
Market Differences
Country/Regional Market differences include:
Hazard (emergency) Flasher system

JDM: Hazard system with single Flasher
USA: Hazard system with separate Hazard Flasher and T/S Flasher
Export non-USA: No Hazard System (OPTION for later Australia utes)

Headlight switch for Australia has two-position dimmer and positions act differently
B110
Worldwide
Datsun 1200 except USA & Canada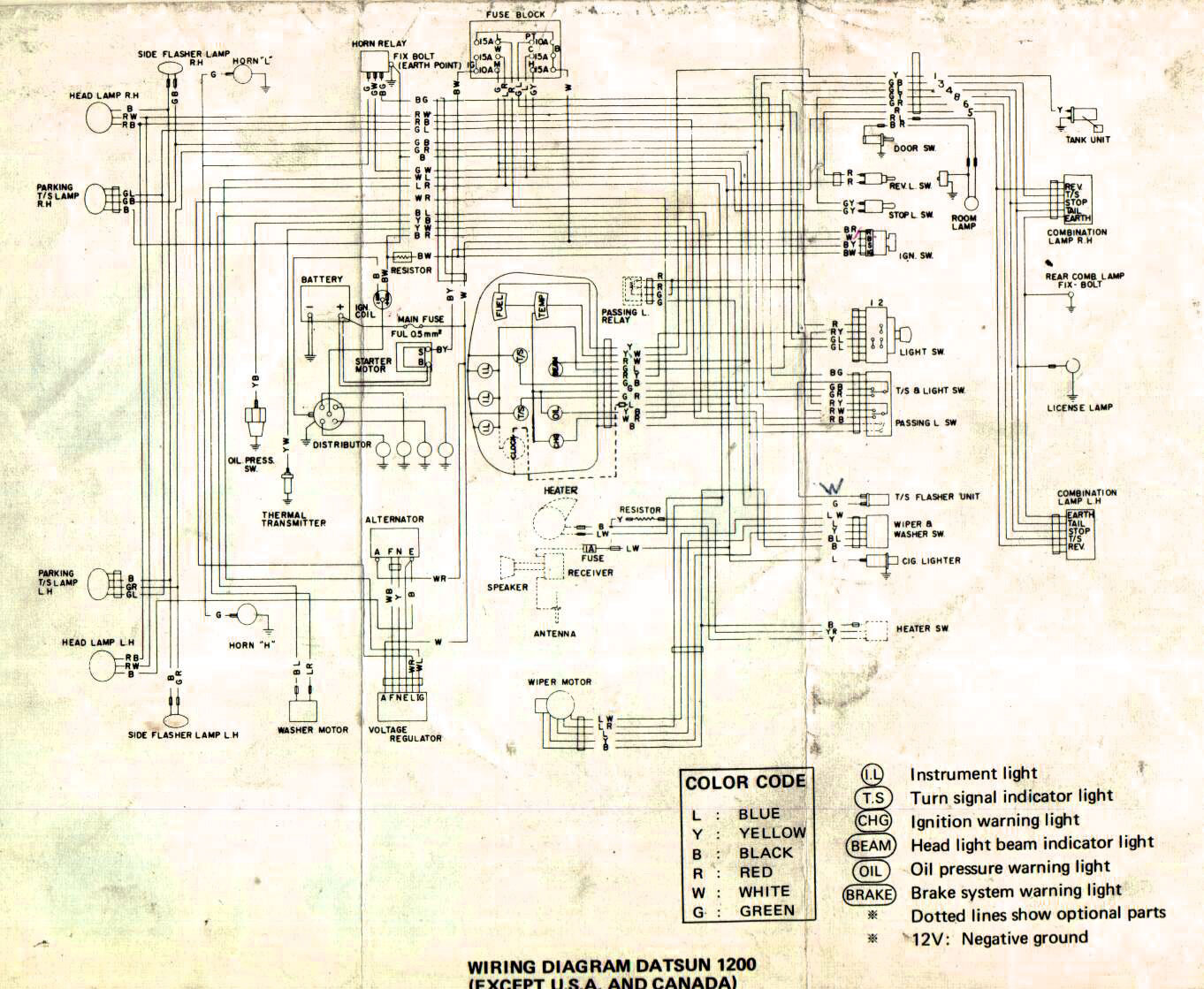 1362 x 1119 (1.4 megapixel)
UK 1200 ?
for manual transmission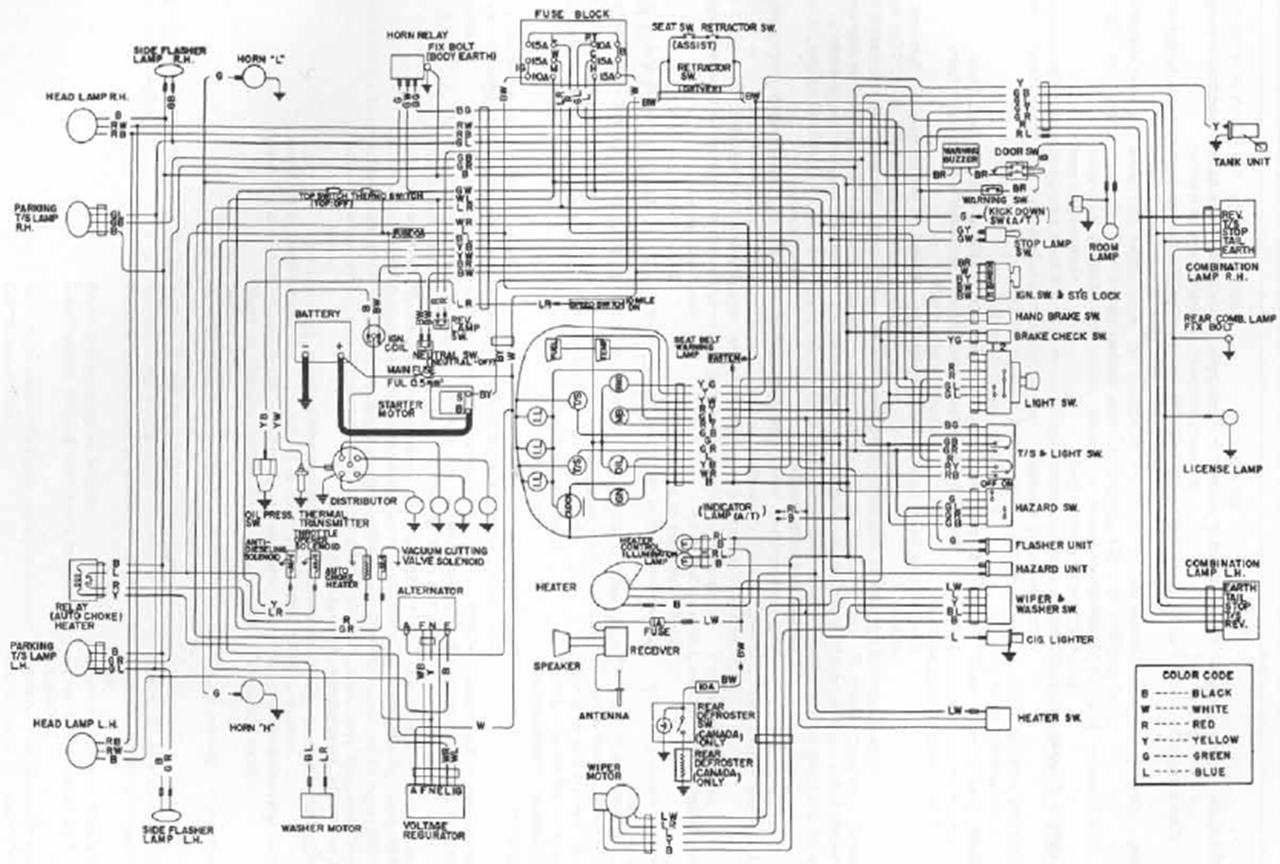 Album click to view> 1280 x 864 (and blurry)
USA
USA Intro Diagram.

Album click to view 1152 x 768
1971
1971 USA, same as or very close to JDM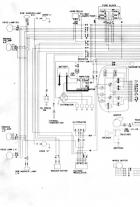 Album click to view
Album click to view two pics each 639 x 918 (and blurry)
1972
Minor changes from 1971, mostly additions.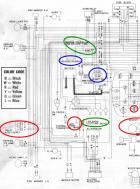 Album click to view
Album click to view Two-part high res 1519 x 1024
RED: Changes from 1971
Automatic Choke and relay
dash lamp labeled "IGN" instead of "CHG"
ACC circuit added to Ignition Switch (radio and heat glass)
Heated Glass added to diagram
Heater and switch wired differently

GREEN: New for 1972 emission control for manual transmission vehicles
cutting valve solenoid (for TCVAS)

BLUE: Automatic Transmission models only
Kick Down switch on gas pedel & solenoid on transmission
Inhibit Switch (Park/Neutral switch on transmission)
1973
USA 1973 Manual Transmission
CAUTION: different from 1972-1972, and from non-USA

Album click to view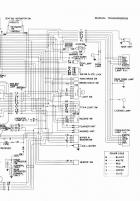 Album click to view two pics each 639 x 918 (and clear)

New for 1973
anti-diesel solenoid
Neutral Switch detect switch
Heater illumination
seat & retractor switch (?)
Ballast resistor deleted (?)
Speed switch & throttle opener solenoid (?)

Clarified
"Indicator Lamp" now labled "Indicator Lamp (A/T)"
"Heat Glass" hnow "rear defroster"(Canada only) switch & defroster and shows 10A fuse

Changes from 1972
Heater and switch wired differently
Door switch changed to two-pole with color change from BR to B

warning buzzer colors from R to BR
warning switch from R to L

Wire colors rationalized

TCVAS fuse wire color from BW to L
Left t/s color body/rear harness (makes it consistent with front harness) from 2nd GB to GR
High-beam switch. headlight feed changed to R (from RY) to match headlight switch. High beam out changed to RY from RW to match dash lamp wire color instead of matching headlamp wire color.
B120
1974 Export
For all countries except Japan. The only difference is that the RHD diagram shows an optional ignition switch wiring for Australia.
LB120ST (LHD, Standard, 4-speed) - 1974 Export Pickup Owner's Manual (pages 31):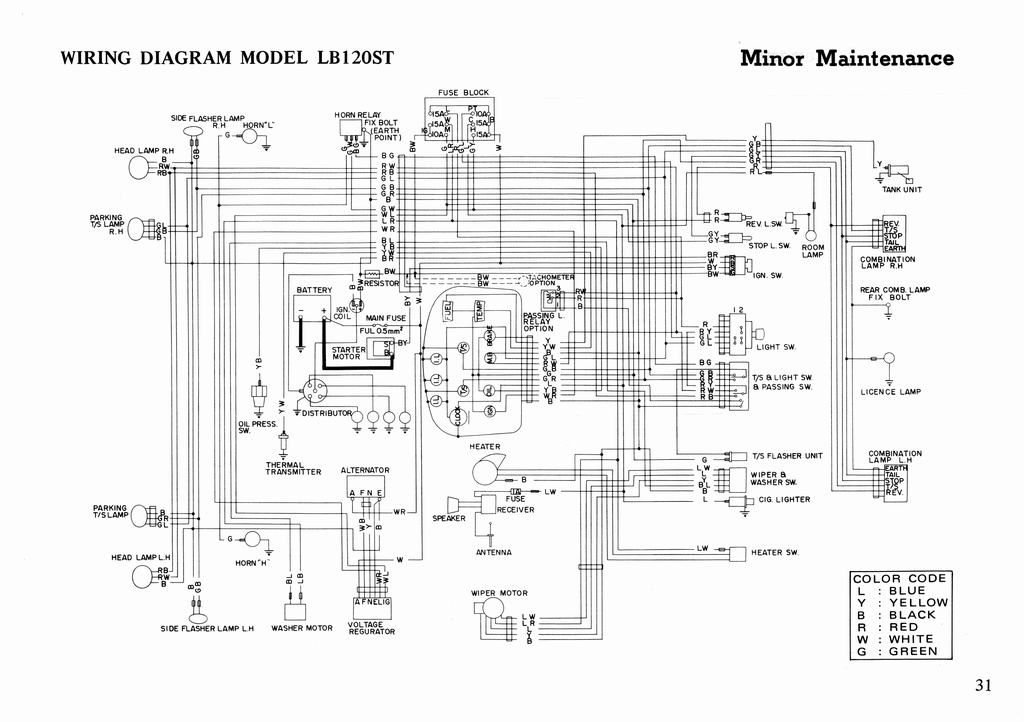 1024 x 722
B120STU (RHD, Standard, 4-speed) - 1974 Export Pickup Owner's Manual (pages 32):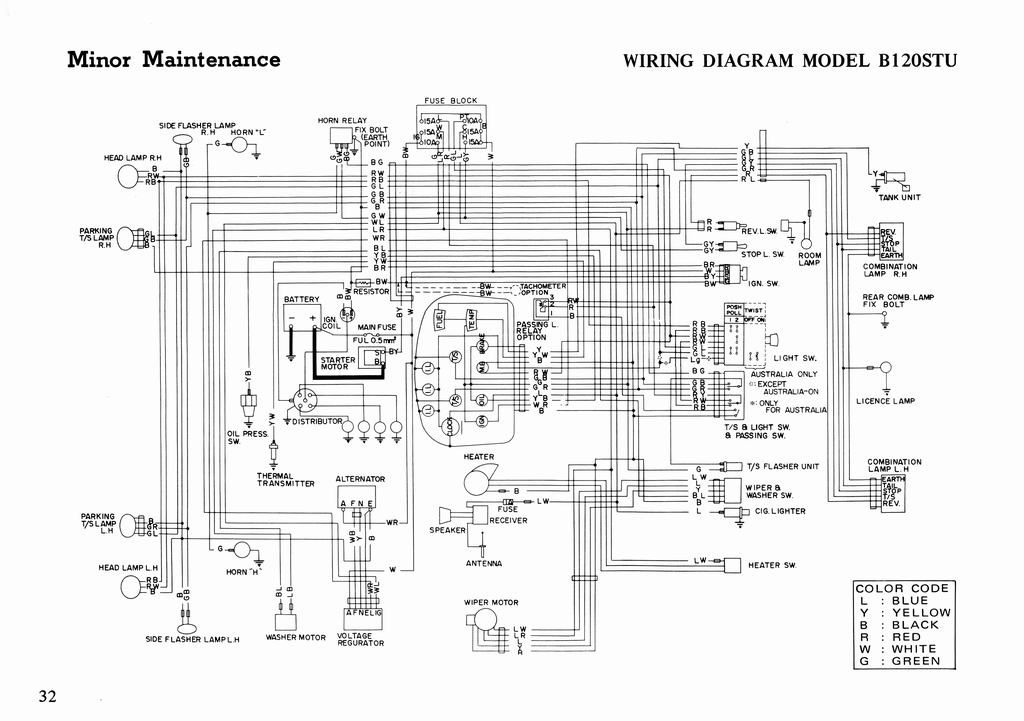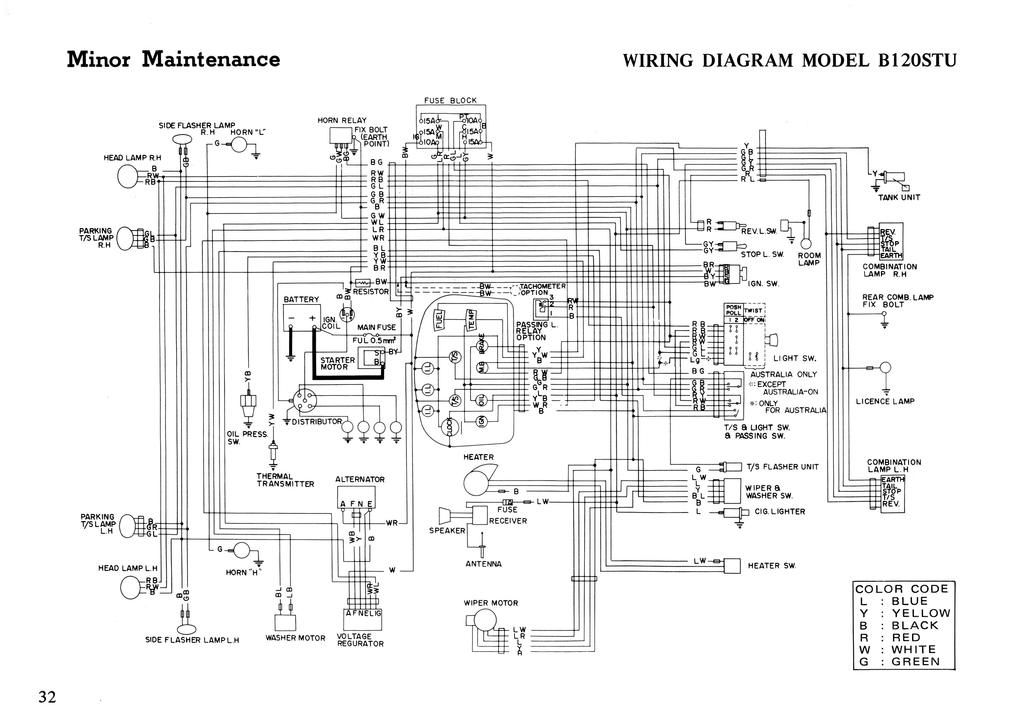 6 megapixel version (3304 x 2328)
Australia
1978 Australia 1200 ute
3 parts each 656 x 1280 (Total size 1968 x 1280)

Album click to view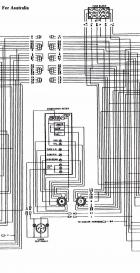 Album click to view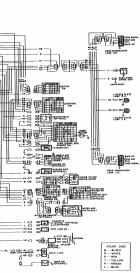 Album click to view 1968 x 1280 (2.4 megapixel)
Other RHD
Differences between 1978 Australia and 1978 other RHD

Horn "Low" is optional in Australia
* standard for other RHD countries.

Transmission switches
* Australia: Spade connectors for Back-up lamp switch
* Other RHD has Round multi-connector to:
** Spade connectors for Top Gear switch 
** Spade connectors for Back-up lamp switch

Other RHD has:
* T/O Cut Solenoid
* Vacuum Cut Solenoid
* Speedometer has speed switch and attached SW amplifier
* Heater is optional 
* Dimmer dash illumination switch
** Has usual six-connector rectangular connector
** Has additional 1-spade wire for Twist Control
** Two-position: Normal and Dim (not continously variable)

LHD
Left-hand Drive 1978 B120 has these differences from RHD:

* Cigarette lighter is not illuminated

Otherwise may be identical as far as colors and wires, but presumably the length of many wires differ.
B122
Early B122 [need diagram]
Late B122 Sunny Truck from October 1989

Album click to view
Album click to view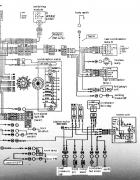 Album click to view 3 x 512x658 (poor scan)
Included in 整備要領書 Service Manual Nissan Sunny Truck 1989 October R-B122 type, R-GB122 type 1989 -- see Repair_Manual#Japanese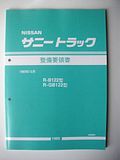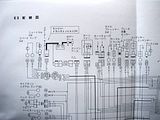 B210
120Y
Early 120Y RHD:
1024 x 720
¤