Datsun 1200, unlike the Datsun 1000, was designed with air conditioning in mind. However, it was still a dealer-installed add-on option and so varied by country and region. In April 1978 it became a factory option for Japanese market Sunny Truck. Also known as a cooler.
Parts Needed
Buy Universal Air Conditioning kits - $500 on eBay. $1300 from Summit. Contain compressor and everything needed except engine mounting brackets and V-belt.
Pump (Compressor) & mounting bracket
Double crankshaft pulley & V-belt
Condensor (radiator-like unit)
Filter dryer/receiver
Evaporator (under-dash unit)
Hoses
Wiring
double-belt Crankshaft Pulley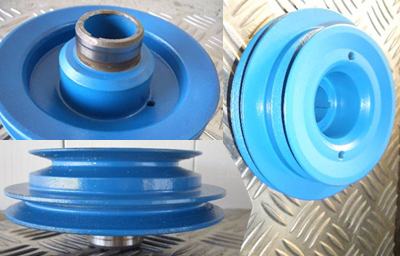 Album click to view
Since B110 A/C is fairly rare, you can source most of the parts from a B210 or B310. Only the interior vent setup is needed specific to the 1200.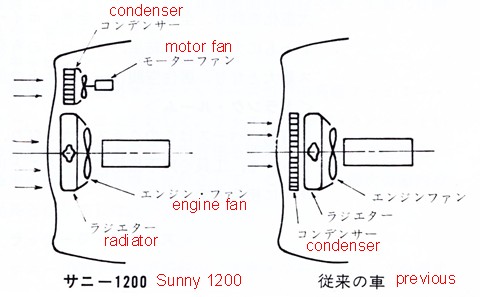 Album click to view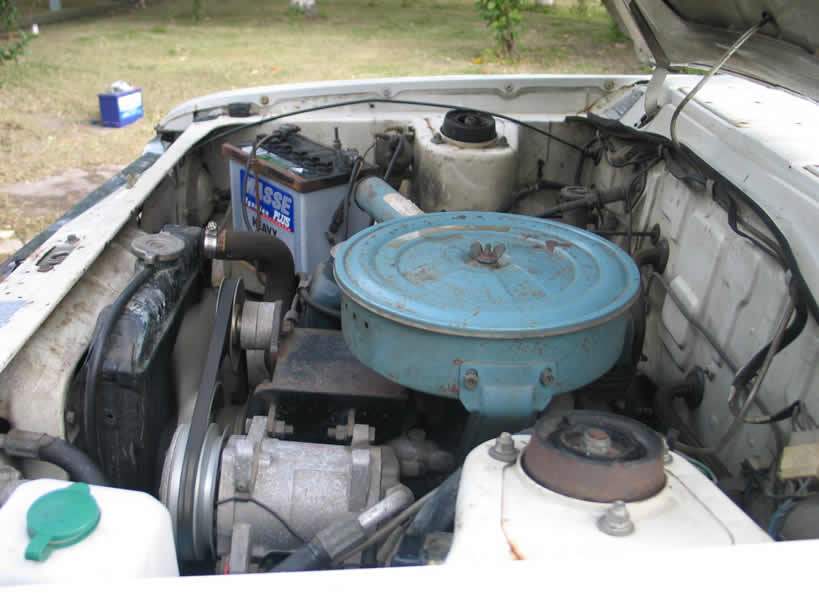 Album click to view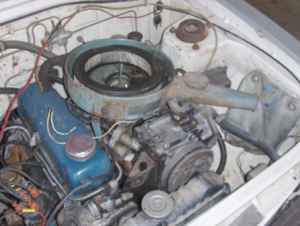 Album click to view
Installation
Install all the parts, except leave the dryer/receiver plug and unplumbed
Drive to the aircon service shop
They will evacuate the system (vacuum pump), charge with R-134a and appropriate oil
Compressor
The compressor pump bolts to the engine and is driven by a v-belt. A double-groove Crankshaft Pulley is fitted.
Early (to 1979): York-type compressor uses aluminum case. Commonly used from 1958-1980, they last a long time and are generally interchangeable between different car makes. When replacing, unbolt your clutch unit and bolt it to the new compressor.
Late (from 1980): Compact swash-type (radial) compressor
York-type | Radial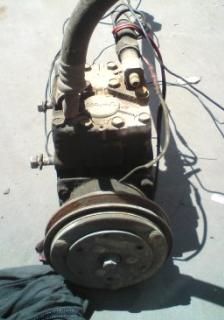 Album click to view
Album click to view
27630-G1660 COMPRESSOR-COOLER DKKC
27630-W7002 COMPRESSOR-COOLER DKKC [B421]
* JDM Datsun B120 8110-8910
* JDM Datsun 720 L18 7909-8105
92610-G1900 COMPRESSOR-COOLER DKKC [B421]
* B120 8910-
11910-G1661 BRACKET-COMPRESSOR 7804-7907
* 11911-G1661 BRACKET-COMPRESSOR [2nd piece]
11929-H1000 BELT-COMPRESSOR L-810 7804-7807 
11910-G1615 BRACKET-COMPRESSOR 7908-8910
11910-95W00 BRACKET-COMPRESSOR 8910-
11929-G1615 BELT-COMPRESSOR L-814 7808-
11925-A0100 PULLEY ASSY-IDLER,COMPRESSOR 7804-7807
11925-G1615 PULLEY ASSY-IDLER,COMPRESSOR 7808-
11917-M0100 BOLT-ADJUST 7804-7907
* 11933-A0100 NUT 7804-7907

Engine Brackets
Various types of brackets were used over the years to fix the compressor to the engine. NOTE: early A12 and late A12 brackets differ.
You can:
Fabricate your own brackets
Buy used brackets from a B110/B210/B310 or Cherry/Pulsar
Buy new
Compressor Types: YORK or axial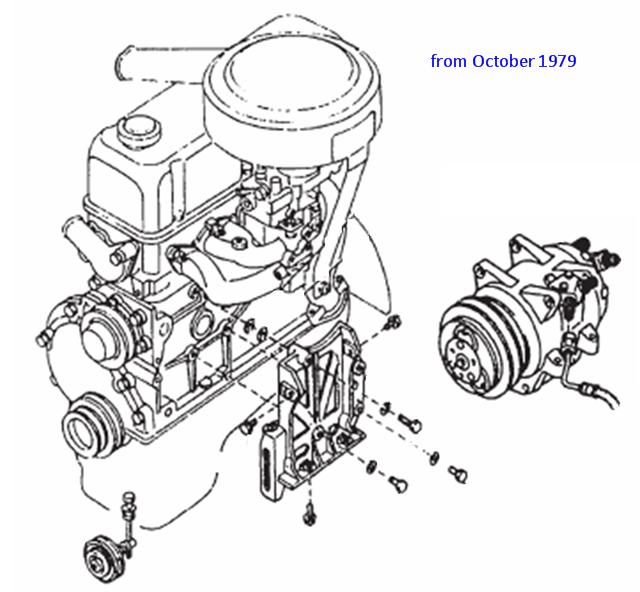 Evaporator
RHD factory Nissan

Album click to view
Seen in USA

Album click to view
LHD kit by Vintage Air 672001-VHY $309 at Summit

Australia aftermarket

Album click to view
Electric Compressor
New compressors are available driven by built-in electric motor rather than the vehicle engine belts. All you need is a high output alternator to power it, no need to track down engine mounting brackets and pulleys from ripoff merchants only to find you have the wrong components. The new unit is more efficient than the clapped out old 50 year old units. You also have the option to mount the unit in a remote location to keep a clean engine bay.
12V electric compressors are available from heavy-class trucks, and could be used — however these can be $10,000 new. Classic car customizers like Sierra have units for $2500. The higher capacity units (10,000 BTU) are recommended (1972 systems for the 1200 were 12,000 BTUs). This strong a compressor can draw 60-80 amps, necessitating fitting a 120A alternator. Possibly an inexpensive used GM 120A alternatorᴳ could be adapted. So you would be trading a belt-driven compressor for a larger belt-driven alternator. But there are still advantages, including the ability to turn off the Aircon when ultimate performance is called for, and easier engine repairs. Plus the new compressors are variable-speed for improved efficiency and actually take less power to drive than the old belt-driven models.
A good used electric AC compressor from a 2012-2018 Ford Focus Hybrid (compressor YCC348) or any 2005-up Prius or Lexus hybrid vehicle might be inexpensive from the wreckers, or new as cheap as $450. Units range in price between around $1000-2500AUD. However, these run on high-voltage AC power. The compressors may include the DC-to-AC inverter, but where would you get the 180 to 300 volts to power it?
Left-hand Drive
Ecuador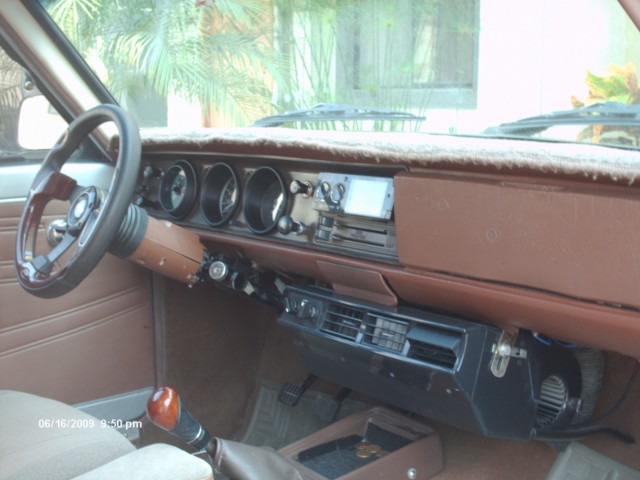 Album click to view
Taiwan
USA
Album click to view
INSTALLATION OF 1971 AIR CONDITION KIT IN 1972 VEHICLES
Bulletin Number: TS72-05
Date: January 11, 1972
Classification Number:
Section: General Information
Models: All
Frigiking Air Conditioning units are redesigned anually for each model Datsun vehicle Never attempt to install a 1971 model air conditioning unit on a 1972 model vehicle, nor a unit designed for one model vehicle on a different model vehicle The units are not interchangable, either from year to year or from model to model
1972 Brochure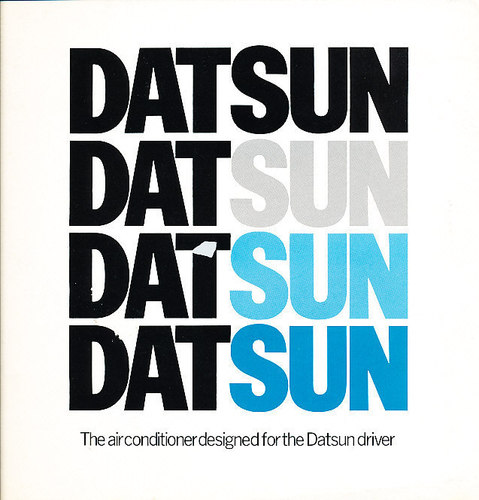 Album click to view
Album click to view
Album click to view
The air condition for Datsun cars is made by Frigiking. It's the only system approved by the Datsun factory.
Except that the Factory used a different brand. Frigiking was only used in USA.
USA Type 1
Album click to view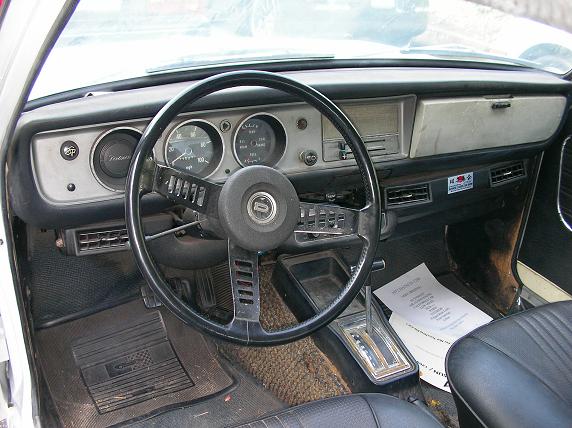 Album click to view
Album click to view
Album click to view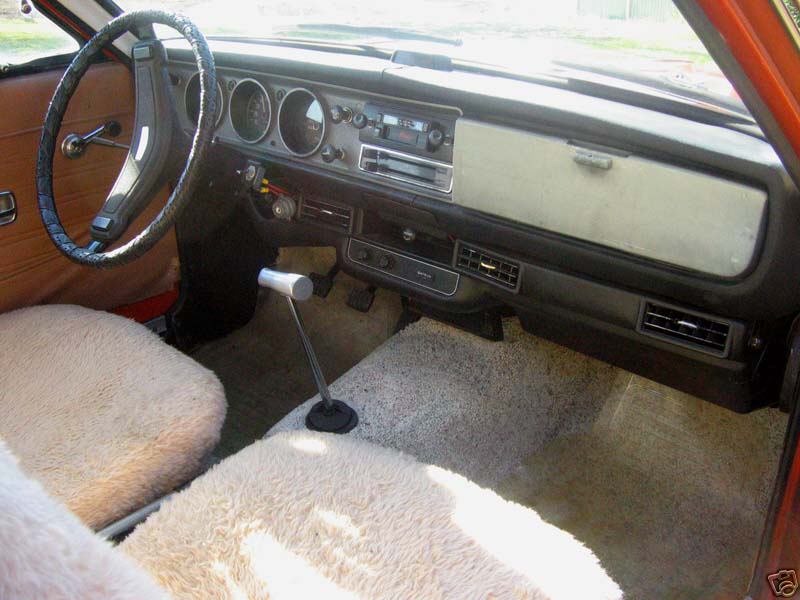 Album click to view\
Specifications
Frigiking dealer-installed package. Larger capacity than 240Z, but less than 510 or 521 pickup

Album click to view
PERFORMANCE
Capacity: 12,500 BTU/hour
Airflow: 180 CFM
Evaporator Coil: 3/8 x .016 cu tubes, 4 rows
 staggered pattern, 12" x 5" x 2-1/2"
 fin series 120 flat aluminum
Expansion Valve: 1-1/2 ton

ELECTRICAL
Fan Switch: Reostat
Thermostat: Ranco type A-30
 Cold cut-out: 28°F ±2°
 Cold cut-in: 36°F ±2°
 Warm cut-out: 58°F ±4°
Fan Motor: Double shaft, single speed, 4600 RPM @ 13.5 V
 11.5 amps maximum current draw
Clutch: Pitts 6" double groove 12V 4.0 amp
Wiring: SAE specification J558a
Overload Protection: Inline fuse 30 amps

COMPRESSOR: York 206 (6 cubic inches)

CONDENSOR: 3/8 x .016 cu. tube, 2 row inline pattern
 13 x 12 x 1-1/2 fin seris 10 fins/inch

GENERAL KIT COMPONENTS: All meet SAE specifications

COMPRESSOR MOUNT KIT
Brackets are 1/4" hot rolled steel, arc welded and painted
Drive Pulley material: ASTMA-159, Class G3000, grey cast iron
 precision machined, balanced and painted
Idler Pulley: Cast iron, fully machined with single-row sealed ball bearing
Attaching Hardware: Grade 5, black, rust resistant
Compressor Drive Belt: Standard automotive quality, 500 section

EVAPORATOR SECTION
Material: High-strength injection-molded plastic case
Knobs: injection-molded plastic

USA Type 2
Album click to view
USA Type Frigette
Frigette Brand. Aftermarket kits still sold at JC Whitney!
Album click to view
Optional Fan
Nissan option flex-fan (dealer item)

Album click to view
USA catalog
* 21060-H1001 FAN-COOLING A12 (standard B110 fan)
* 21060-A4605, 21060-N0100 FAN-COOLING D=330 FOR TROPICAL USA
  330 mm diameter

NISSAN GENUINE PARTS
Sloop sailboat, Scuba diver & Yellow B110, dash-type air conditioner

Album click to view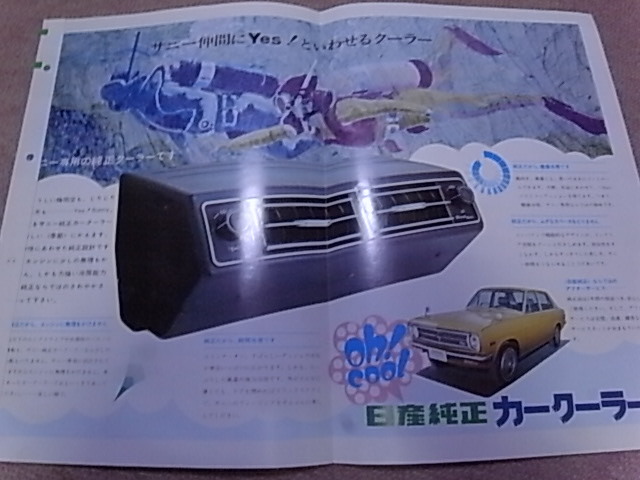 Album click to view
Album click to view
oh! cool
日産純正
カークーラー
oh! cool
NISSAN GENUINE PARTS
Car Cooler

Sunny Truck Kit
Starting 1978 April a factory cooler kit was offered with upright compressor and standard interior unit. It is a very nicely designed unit, however the interior cooler protrudes into the passenger legroom and precludes using a package tray. Would you rather have aircon or a Package Tray?
In August 1979 this kit was updates with a different compressor and low-mount idler.
Album click to view
This kit is beautiful and easy to install. Unfortunately the interior cooler unit is bulky and protrudes farther into the passenger legroom than other types.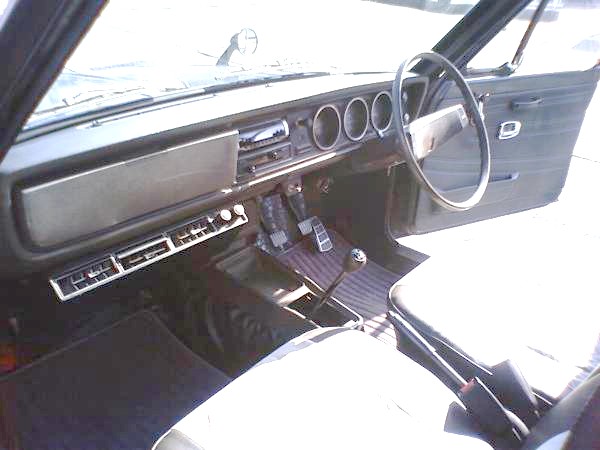 Album click to view
Retail Kit
Acqua Garage sells a R-134a kit, 2015 price was 300000 Yen (about $3000 USD).
1 hanging unit Unicla IMPERIAL III with 5/16 - 5/8 O-ring
2 AC compressor UP-90 = U02/A / A charging valves (no)
3 12 x 12 Condensor plust reducer joints
4 receivers & receiver BK
5 electric fan unicla 8 inch PUSH & banding
6 General purpose relay 2 pc
7 a. Special design compressor fixing bracket.
8 AC for stock taking crank pulley
9 cooling fan & spacers
10 hose
Unicla hanging unit 12V R134a right hand drive AG ALL-BLACK specifications (genuine Unicla, not a "Star Road" made in China knockoff)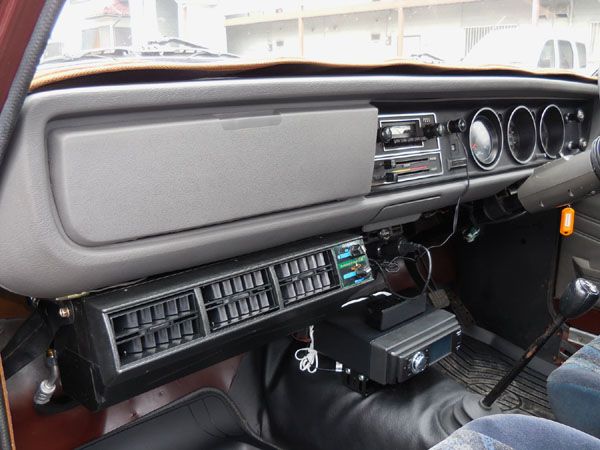 O-rings made in Japan products composition 5/16-5/8 UNIF wiring fuse + universal mounting bracket included
AG special compressor UP 90 + U02 < gas valve protection > 12 V R134a O-rings
A/A clutch parts w/< front thickness and > pressure valve with 1/2 - 5/8 UNIF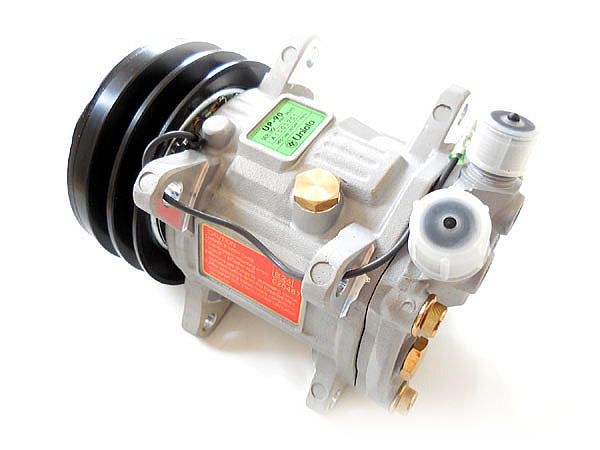 comes with compressor fixing bracket for the A-series block
Condensor 12 inch×12 inch T22mm O-rings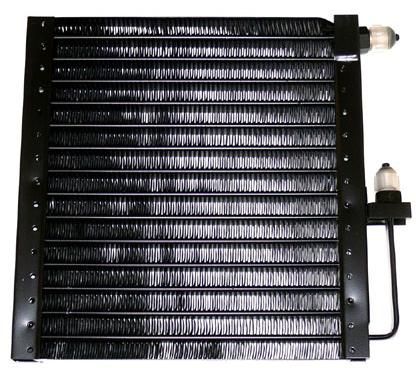 Fitting F3/8-O5/16 reducer + F1/2-> O1/2 < reducer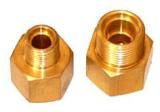 Receiver-dryer and liquid tank < filter > PSW with O ring 5/16S-5/16S | bracket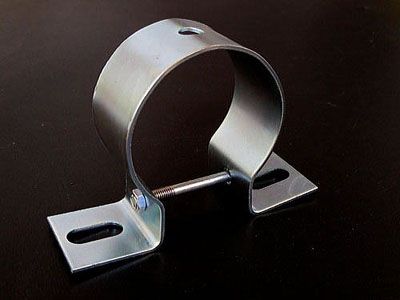 Unicla electric pusher fan 8-inch | tie-locks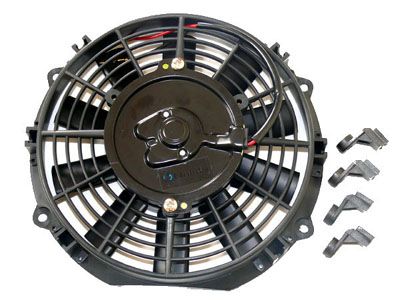 Relay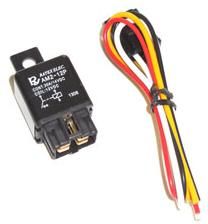 Crank pulley with extra groove for AC compressor drive belt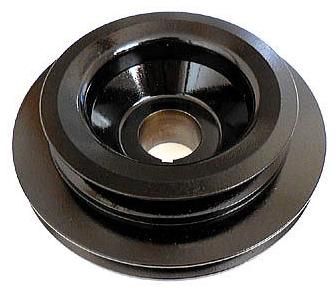 Hoses similar to this, made of varying quality components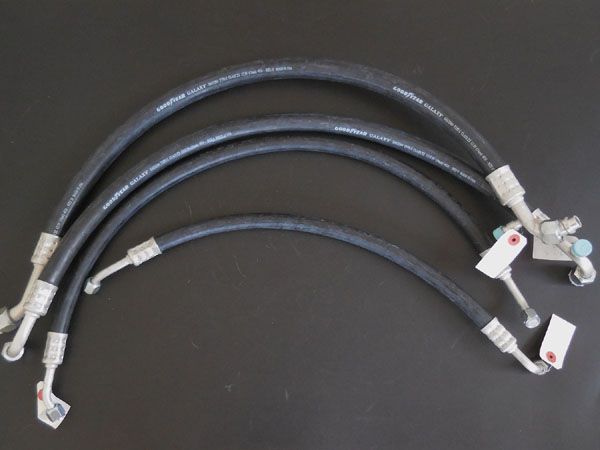 OPTION 25000 Yen - 6-blade cooling fan

OPTION 58000 Yen - genuine brass radiator, fit original fan shroud (not included)
OPTION 13000 Yen - fan shroud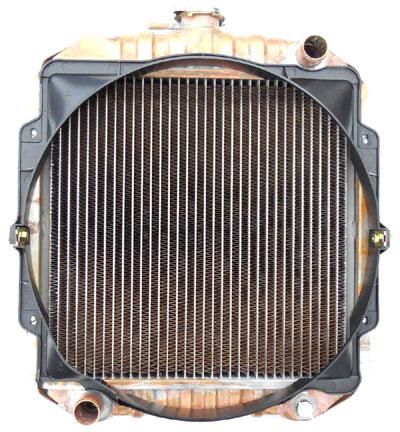 Front-distributor A12
Japan setup for front-distributor A12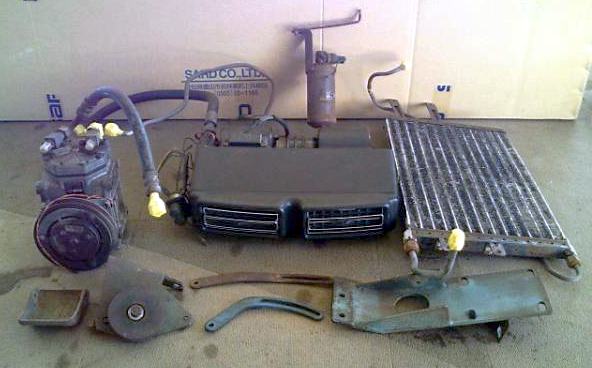 Album click to view
Album click to view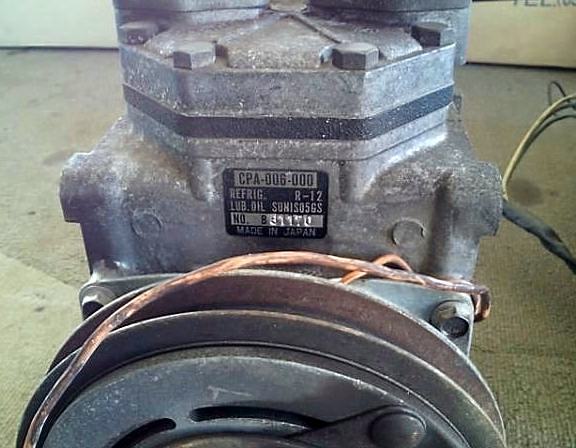 Album click to view
1977
Non-factory Unicla 311609 from 1977 Sunny Truck H-B120
Unicla imperial-III under-dash unit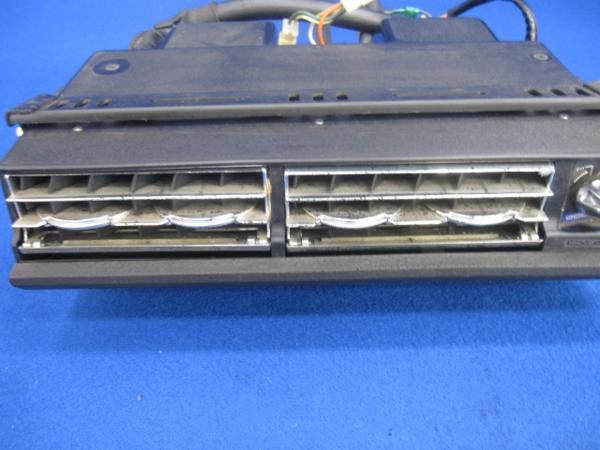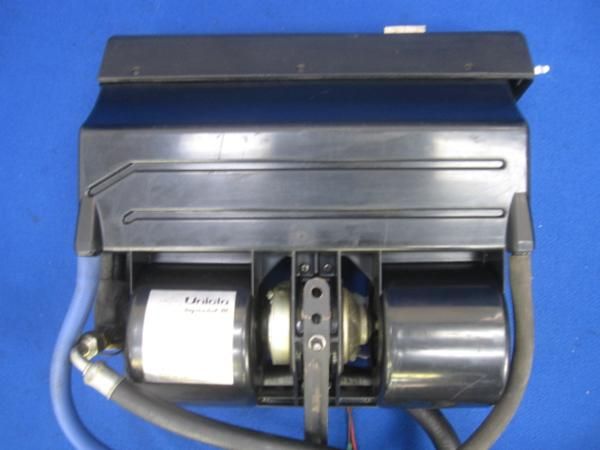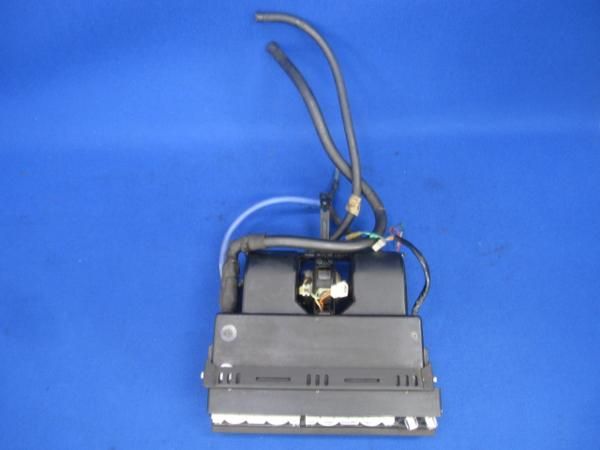 Unusual compressor mount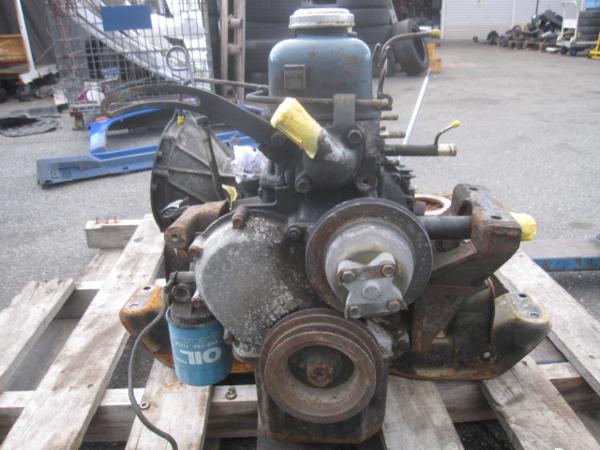 Album click to view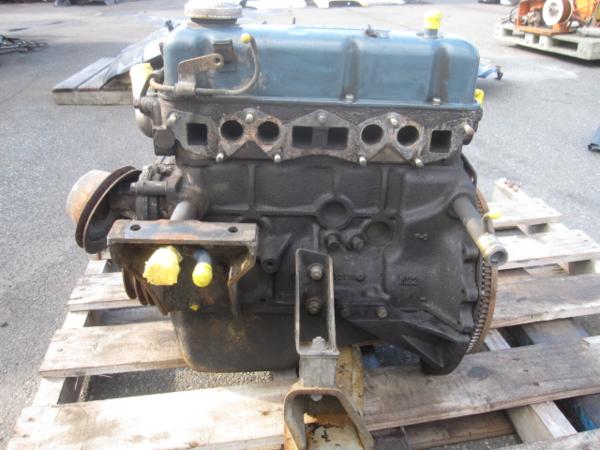 Album click to view
Idle Speed Control
In 1989 they added the FICD (Fast Idle Control Device) to raise idle speed about 100 RPMs when the compressor runs.
Legroom
Since the cooler unit takes up some of the passenger legroom, what to do? One enterprising 1200 fan mounted the cooler unit in the dash:
Album click to view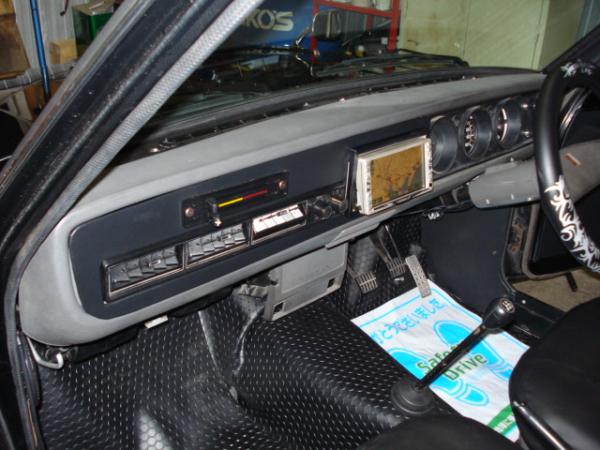 Album click to view
Of course the downside is there is no glove box.
Photo Index
Click any thumbnail to see it full size in our
Club Photo Album
. Read details or post a comment!
¤