The Datsun 1200 S1 2-door sedan was an offering in Portugal. The importer, Entreposto, had modified them for sale. They were fully equipped by Entreposto Comercial (part of Grupo Entroposto). They are fitted with Movauto plates.
Overview
Datsun of Portugal created and sold the S1 2-dr Sedan.
S1

The S1 came with Upgraded engine, Wide wheels and special bages and stripe. Inside it came with a Sport steering wheel and special console.
S1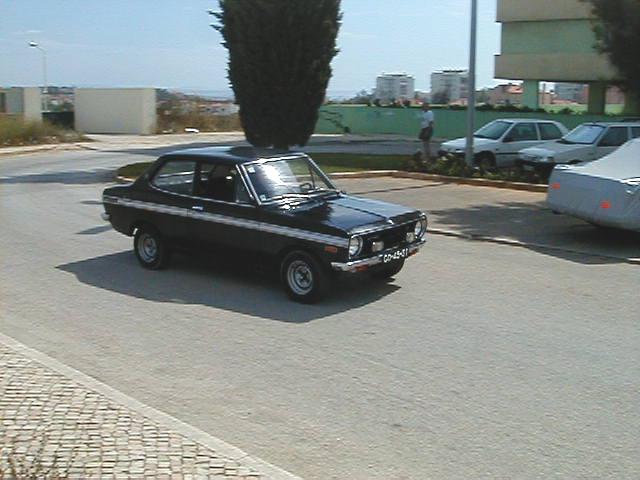 S1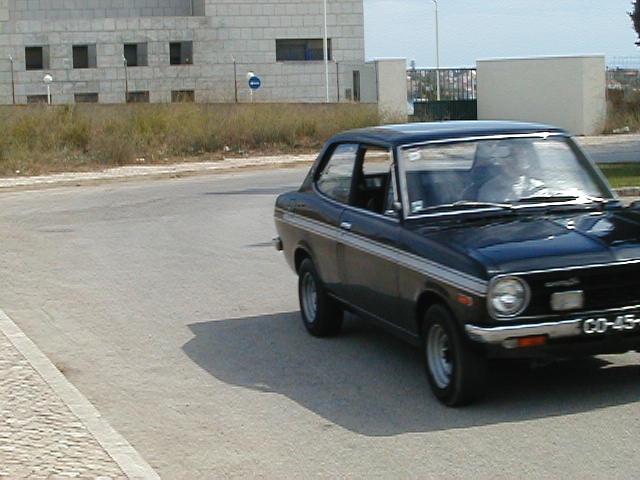 Reportedly, at the special request of the owner of Entreposto, a single orange S1 4-door was created. This may have been the prototype of the 1972 Rally 1200.
Features
The S1 included:
INTERIOR
* Yazaki Gauge: Tachometer, oil pressure and ammeter
  
* Center console and Sport driving Steering Wheel by De Moura
* Black tunnel carpet

EXTERIOR
* Different front grill, painted black and without the center Datsun badge
* 'DATSUN' grille badge from the Datsun 510
* Cibié Fog Lamps 
  
* S1 badge on grille
   
* S1 símbolo on rear, fitted to left of the right taillight
  
* 'DATSUN' tape stripe
  
* Modified guards flares (so enlarged weels will not hit the body)
* Widened 12" steel wheels and 175/70R12 tyres
  
* Two extra leafs in each rear Leaf Spring
   

POWERTRAIN
* A12 engine with Red ignition coil and 75 HP rating
* Dual valve springs with corresponding spring seats
* Free flow competition exhaust system
* Head work (increased compression)
* single carburetor

Rally Version
Rally was similar to S1. Rally was 1972 only, and came in orange. It commemorated the national championship Datsun rally victory. Like the S1 it had the wide wheels, but they were color-matched to the body color. It used the S1 engine. Cibie Oscar fog lamps were fitted.

The console was a two-guage version and used Smith gauges for Water Temperature and Oil Pressure.

Photo Index
An S1 in rear of photo taken during the Carnation Revolution of 1974