Toyoda Hilux/Landcruiser have compact 4-spot calipers, but they are heavy cast iron pieces.
Overview
NOTE: For light alloy 4-pot calipers, see Brake_Swaps#4-piston_Calipers
Hilux calipers are 4-pot Sumitomo S12 calipers, though heavy they are inexpensive and readily available high performance brake calipers.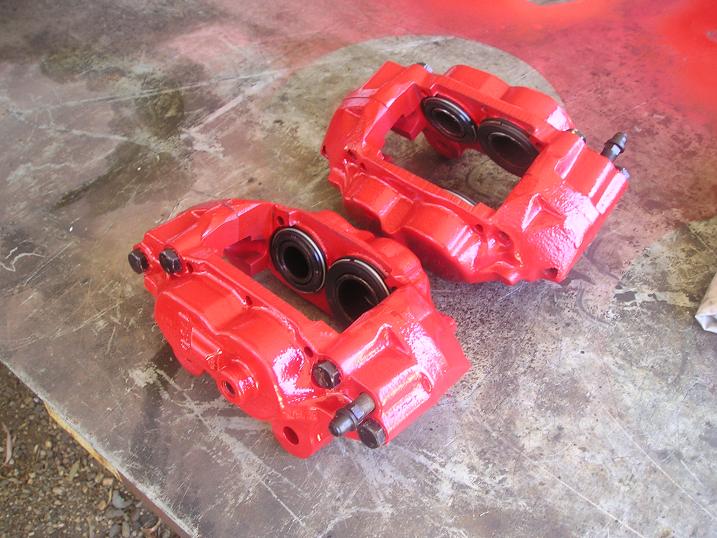 Album click to view
4-pot calipers advantage
* allow for not very tall, but wide brake pads
* allow for small diameter wheel
* look cool

Album click to view
Disadvantages
* heavy (unless made of alloy)
* expensive to repair
* not any better than sliding calipers

Album click to view
Calipers use same bolt spacing as B310.A14 and other Datsun struts.
Caliper Bolt Spacing (dimension 'B')
* 3.5 inch (88.9 mm)


Parts
Sumitomo S12-type for 20 mm Rotor Thickness
Sumitomo S13-type for 22 mm Rotor Thickness
S12+8 for 289 mm x 20 mm rotors $61 at Rockauto.com
* 4WD Hilux 1979-1990
* 4WD Pickup 1986-1988 (USA)
* Landcruiser 60-series 1976-1990
2 small + 2 large pistons (43 + 34 mm)
* Centric 142.44014 (Left) & 142.44013 (Right) Loaded
* Centric 141.44014 & 141.44013 (Semi-loaded)

S12W for 20 thick mm rotors 
* 4WD Pickup 1992 (USA) 289 mm rotors
* 43 mm bore x 4
* Sumitomo S12W for 302 mm x 20 mm rotors

S13WB for 22 mm thick rotors (low mount)
* Sumitomo: 45 mm bores (1.785")
Toyota 47750-35090
1992 4Runner

S13WA for 22 thick rotors (high mount)
1991-1992 Landcruiser 4.0 (USA)
* Sumitomo: 45 mm bores


CALIPER DISC HEIGHT (Dimension 'E')
S12W     63 mm
S13WB    63 mm
S13W     72.5 mm
RX-7 S4  80 mm
R33      80 mm

Builds
Also see: S12+8 calipers on Stanza struts

S12-8

Post click for topic
s12+8 calipers - stanza strut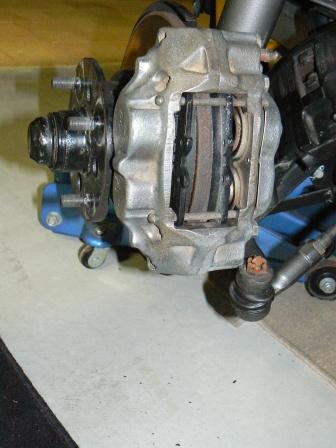 Post click for topic
Landcruiser 4-spot conversion on a Nissan C210 Skyline strut and running FWD 14 inch wheels for the offset.
On A10 Stanza strut, vented 200B rotors (were they available vented?) with hilux/landcruiser 4-spots machined slightly to centre them over the rotor.
Discussions
Discussion: Rotor to suit Hilux caliper and stanza strut
Best rotor may be the 257mm number 40206-71E07 S13/S14/M11/C22/C33/C34/P10/WP11/R32/A31/U12/U13/U14 unit.
S12+8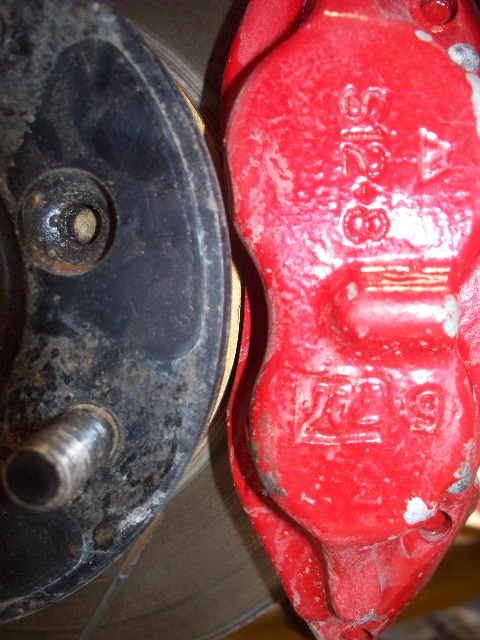 Post click for topic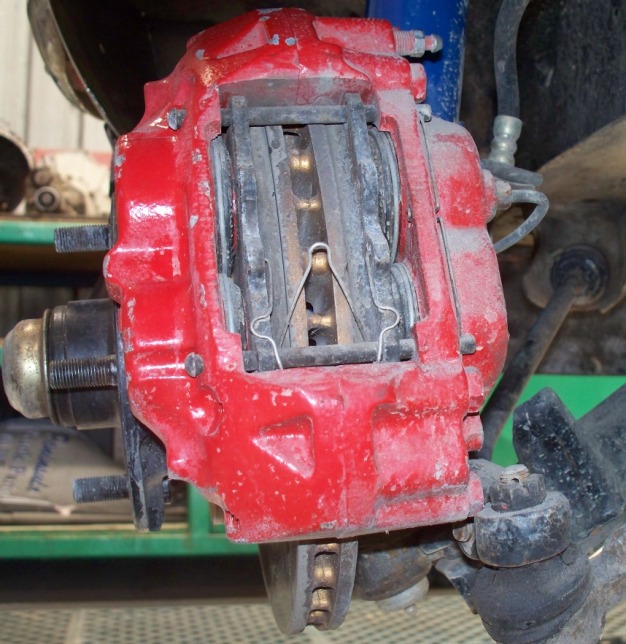 Post click for topic
Post click for topic
Hi-lux 4-spot calipers with Nissan P10 Pintara vented discs on A10 Stanza strut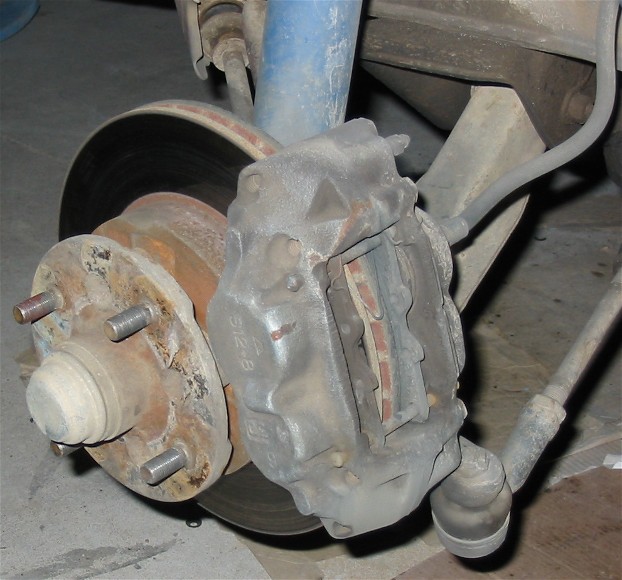 Album click to view
Album click to view
200B strut with 200B discs and Landcruiser 4 spot calipers on left strut Corona twin-piston calipers on the right

Album click to view
Sumitomo twin-piston caliper on 200B strut

Album click to view
Sumitomo twin-piston caliper on Stanza strut and 253 mm discs

Album click to view