Nissan A Engines: Overview | A10 | A12 | A12A | A13, old | A13, new | A14 | A15
A13 (1974) - the First Tall-Deck A Engine. The 1974 A13 is a 1288cc engine with new tall-deck block casting.
Overview
The 1974 A13 has a 73mm bore like the A10 and A12 before it, but with stroke increased to 77mm for a total of 1288cc. It was used in the 1974 USA B210, and was a tall-deck engine that proceeded the A14 by one year. This one-year-only engine was designed for the American market, to keep the same relative performance with new B210 which was considerably heavier than the B110 (2000 vs 1640 lbs). Compression ratio was 8.5:1 to help meet US emission control standards (same as 1972-1973 USA 1200s at 68hp), yet the A13's increased displacement resulted in 75hp. To accommodate the longer stroke, the 1974 A13 features a "tall-block" casting with a deck height 15 mm (0.59 inch) higher than previous A-series engines.
Applications:
* 1974 Datsun B210 (USA and Canada)

Applications
1974 Datsun B210 (USA and Canada)
75 HP @ 6000 RPM 

HLB210
H = highline engine
L - Left hand drive

It was the highline engine compared to the base B210 — which was not offered in North America where A13 was the only engine available for 1974. However, in Japan the A12 was still used in the B210.
Horsepower
75 HP @ 6000 RPM (SAE), in increase of 10% compared to A12 (68hp)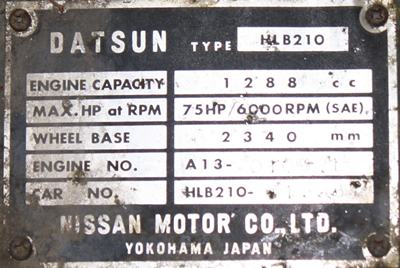 Album click to view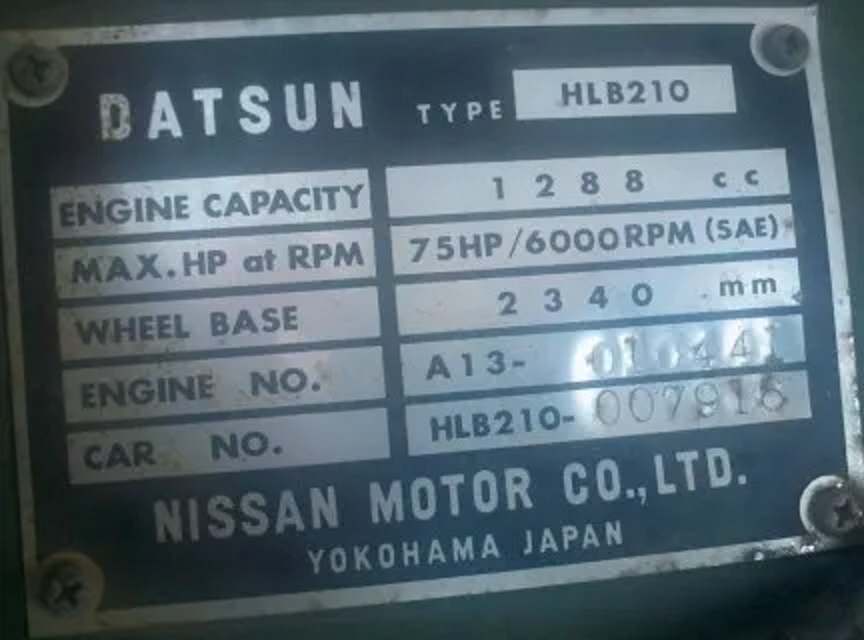 Post click for topic
Along with the increased capacity (more CCs) — which alone makes more HP at lower engine speeds — the cylinder head and ports were opened up for extra top-end HP (6000 rpm).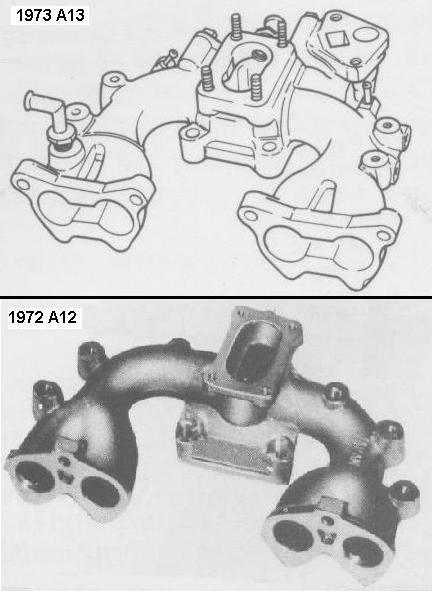 Album click to view
Block
The 1974 A13 uses a Type H62 block. The A13 block looks similar to an A14, so check the stamp of the Engine ID Mark to see whether it says 'A13' or 'A14'.
H62     designed for B210 1974 North America
H62 block with two AC bosses below the Suction Pipe and drain plug directly below center core plug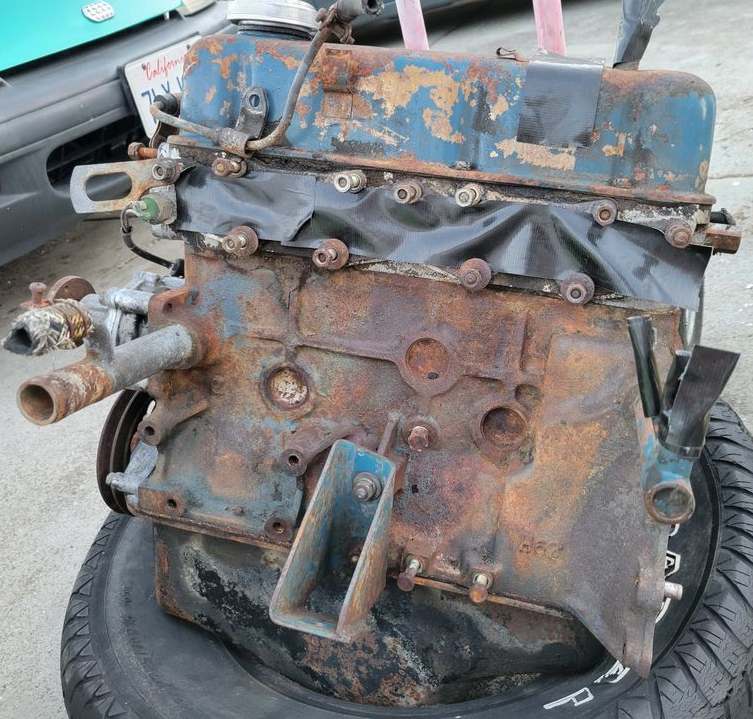 Album click to view
This red-painted block seems to be A14-style, with triple AC bosses and offset drain plug (not directly below the core plug)

Album click to view
Album click to view
A13 mark (tall-deck style) on red-painted block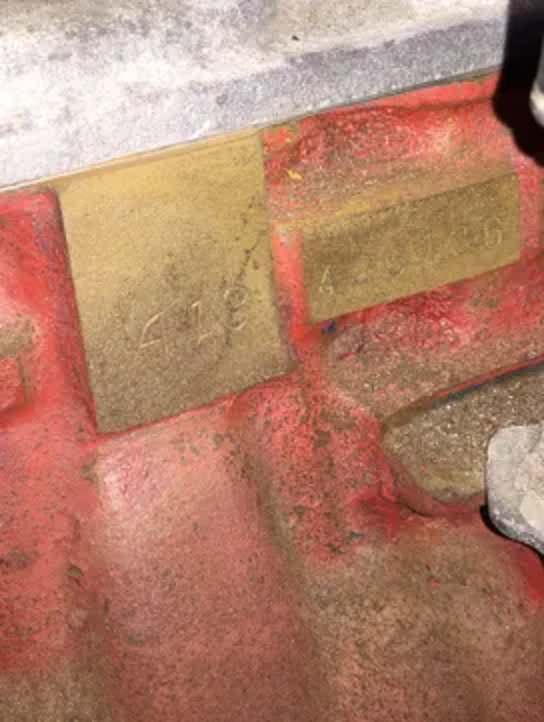 Album click to view
A13 Engine ID Mark. Tall-deck is evident by the large space between serial number pad and the cylinder head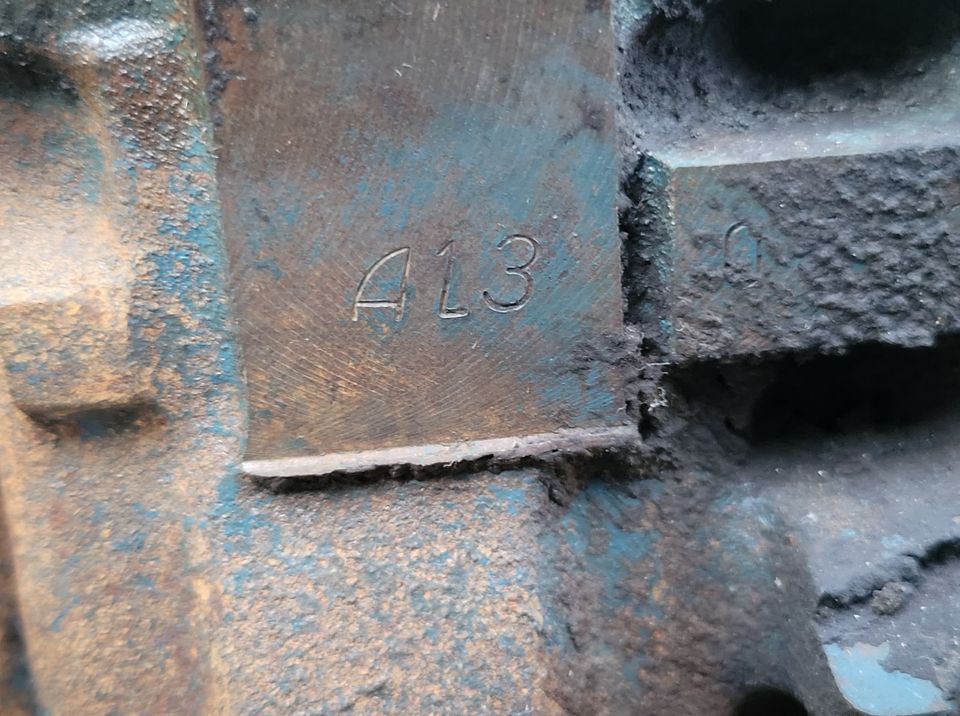 Album click to view
H62 casting mark on left side of engine block

Album click to view
Alternator adjuster bar bolts to top bolt hole on 4-bolt cylinder face. See Alternator mounting

Album click to view
Album click to view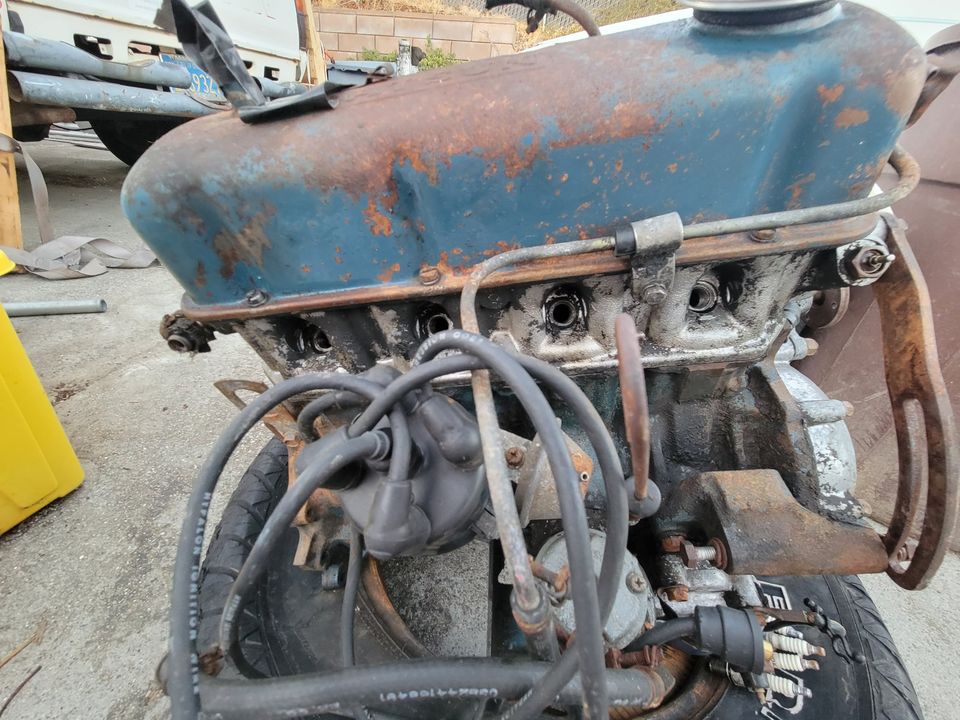 Album click to view
Space between top of the bell housing and bottom of cylinder head shows the tallness of the block. A12, being a short-deck engine, does not have that space. Also notice the no-bolt rear head face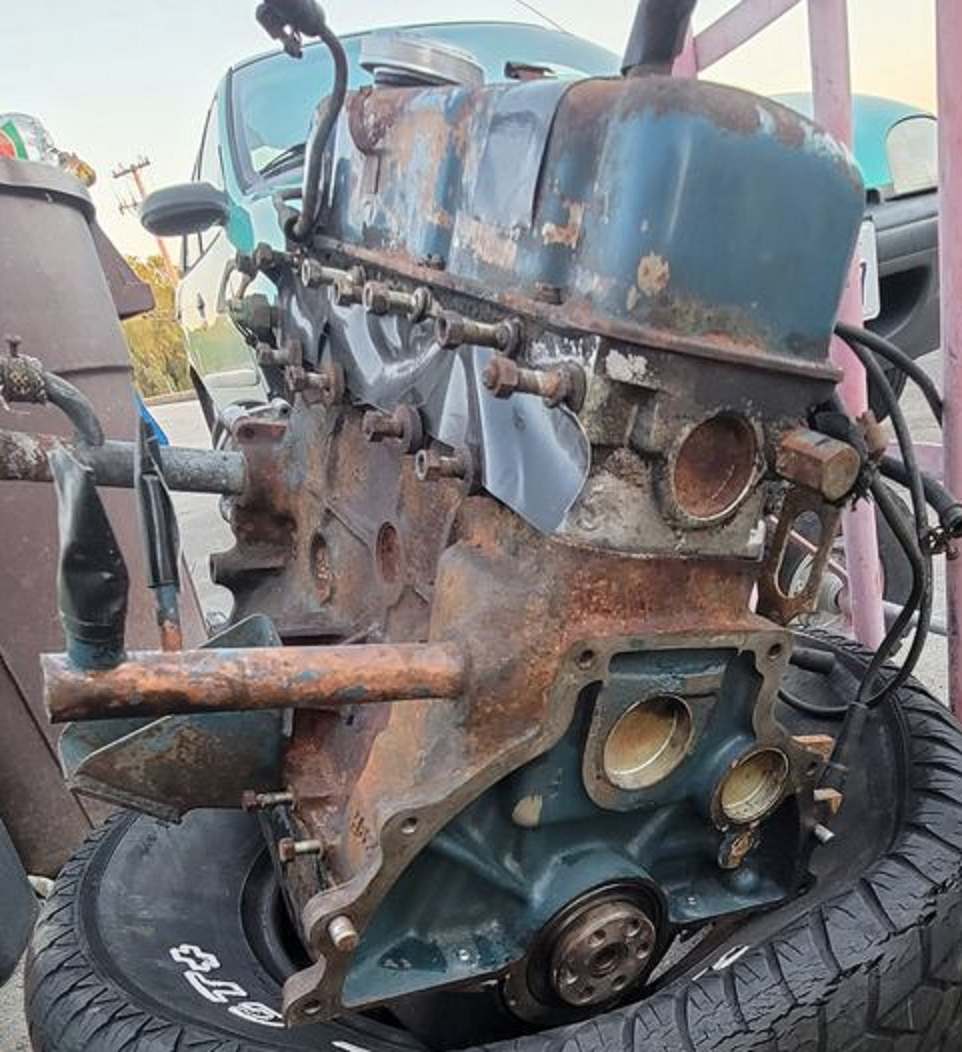 Album click to view
¤