The A12 engine of the Datsun 1200 features a modern lightweight cast-iron cylinder block. For an overview of all A-series engines see Block Comparison.
Identification
A12 can be positively identified by looking for the engine Stamped ID.
See Main Article: Engine ID Mark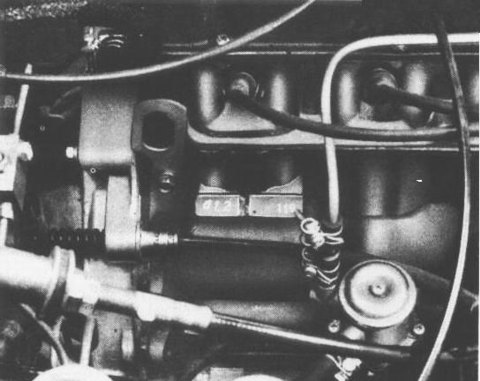 Ventilation
Under the block breather pipe, this steel mesh separates out the oil vapor from crankcase ventilation air.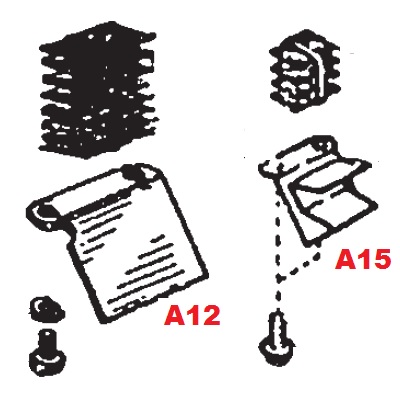 Album click to view
Album click to view
11037-H1000 NET-STEEL CRANK CASE  A12/A13/A14/A15
08310-61214 SCREW-MACHINE (2)
11038-H1000 PLATE-BAFFLE CRANK CASE A12/A13S
11038-H6200 PLATE-BAFFLE CRANK CASE A14 EARLY H72 BLOCK
11038-H9700 PLATE-BAFFLE CRANK CASE A14 LATE + A15 G34 BLOCK

Dimensions
A12 Deck Height is 189.1 mm. A10 engines are 10 mm shorter, and A14 is 15 mm taller. For more details see Block Comparison#Dimensions.
Length is the same for a A-series engine blocks.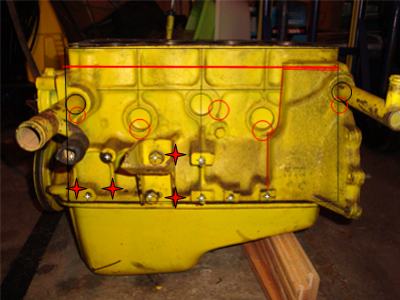 Album click to view
Drain Plug
Buy at Bprojects
08931-30410 PLUG-TAPER THREAD WATER DRAIN
* Fit all A-series block all years
* Size: 1/4 inch NPT
* Wrench Size: 14mm
* Overall length: 18.5mm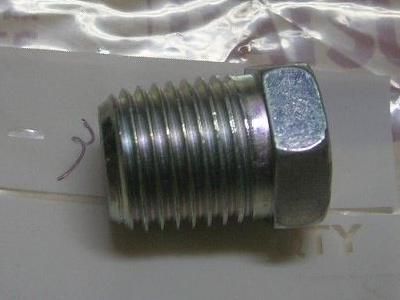 Head Locating Dowels
Starting with A12 engine for B210 and including later 1200, dowels were used to locate the Cylinder Head.

11053-73400 DOWEL-BLOCK TO HEAD 14 diameter 2

Cylinder Blocks
Also see: Block Comparison

The block has ~2.5 liter coolant capacity.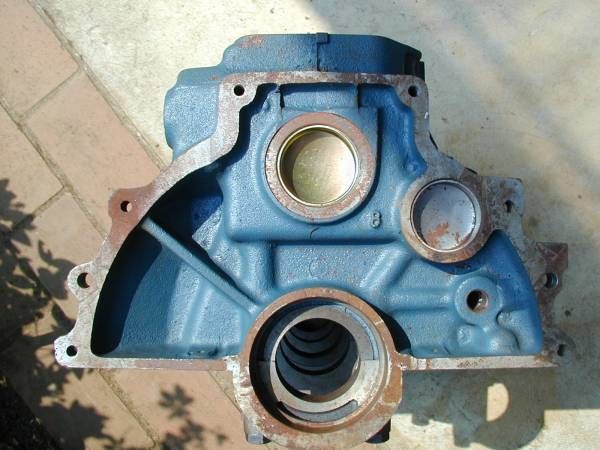 Original Block
11010-H2300 A12 BARE BLOCK 73mm/2.87" bore size 
* running change replaced 11010-H1000

H10 block castings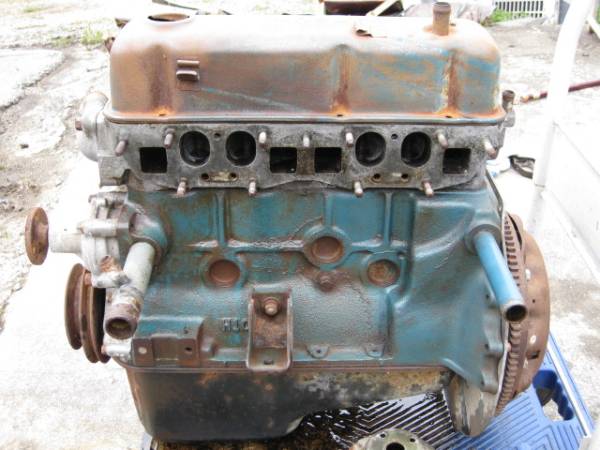 Album click to view
Redesigned Block
* 11010-H5000 A12 B120 From July 1973 (?)
* 11010-G1600 A12 B120 From June 1975 (?) 
* 11010-G1618 A12 B120 7908-8503
* 11010-G1619 A12 B120 8504- (M79 casting)

H50 casting, from 1974-1985(?) Datsun 1200

Album click to view
M79 casting, from 1985-1994 Datsun 1200

Album click to view
Album click to view
Overbore
The 1971-1973 A12, the one with the front distributor, can usually be bored to 76mm. This is the same as a stock A14 and will increase HP much more than going to high compression.
See main article: Bored And Stroked

Crankshafts
A12 uses a forged crankshaft, so it is plenty strong -- even for 8500 RPM use.
Stroke: 70mm (2.76 in.)
For more details and part numbers, see Crankshaft
Connecting Rods
Stock A-series rods are forged, and will last a lifetime in a stock or moderately upgraded performance engine. There is no need to use a heavier duty rod unless you are using a high boost turbo or supercharger, or revving higher than 8500 RPM.
See main article: Connecting Rods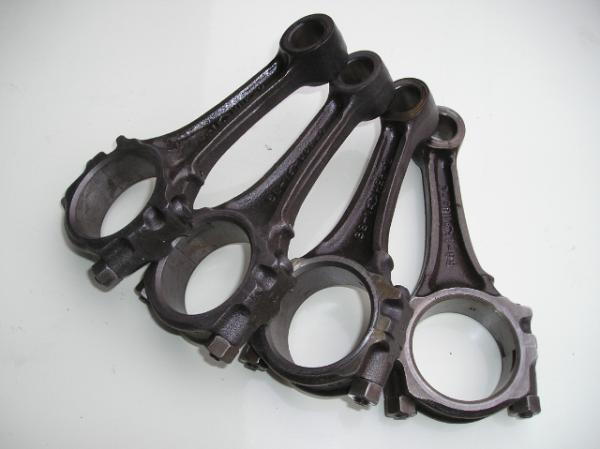 Pistons
A12 engine came with dished pistons for approximately 9.0:1 compression ration. Standard bore size for the A12 or A13 block is 73mm/2.874". Pistons are cast. Nissan Competition does not recommend forged pistons for street use.
See Main Article: Piston

Main Bearing Caps
Also see: ARP

12293-18001 BOLT-MAIN BEARING CAP (10) L=72.5 <> 12293-01M00
* A12/A14/A15 engine (quantity 10)
* L16, L18 and L20B engine (10)
* 720,D21,S110 with Z20/Z22/Z24E/Z24I (10)
* 910,S130 with L24/L28E (14)
* B11, N10/N12 with E15/E16 (10)
* D21 PICKUP with KA24E engine (10)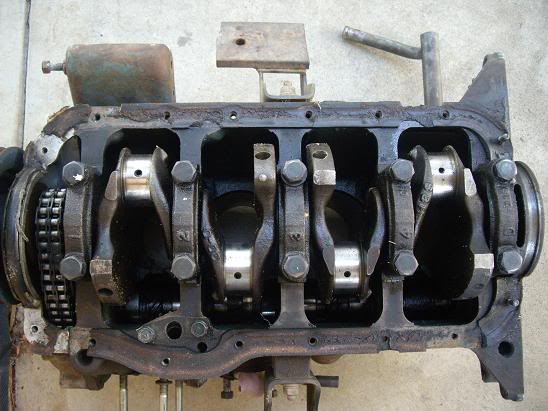 Post click for topic
¤