Blues include light to dark: Baby Blue Light blue, sky blue, medium blue, Blue, medium Blue, dark blue, Navy. On the Green side, turquoise, robin's egg blue, teal and greenish-blue.
Stock Blues
BG9 グレイニッシュ ブルー Greenish Blue metallic (B122)

005 Sunfast Blue (Turquois)

544 ブルー Blue (B122)

645 Sun-light Blue (B110 coupe, B10 sedan)

688 Blue (B121)
photo

929 Sun-power Blue (Sedan, coupe)
???

Blue Print Blue
In 2002 Ford came out with a color called "blue print blue".
Ford Falcon
* AU      - BLUE PRINT PEARL (2002)
* BA MKI  - BLUE PRINT PEARL (2002-2004 XR6/XR8)
* BA MKII - VELOCITY Blue    (2005)
* BF MKI  - BIONIC Blue      (2005)

Paint Code
UU Blue Print Pearl (metallic)
H3 Blueprint/Sommer Blue (solid)

UU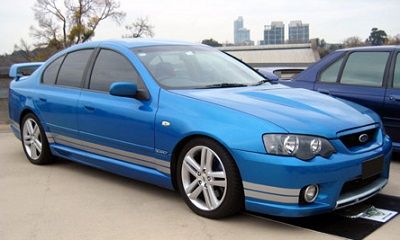 1200s with similar paint

album
album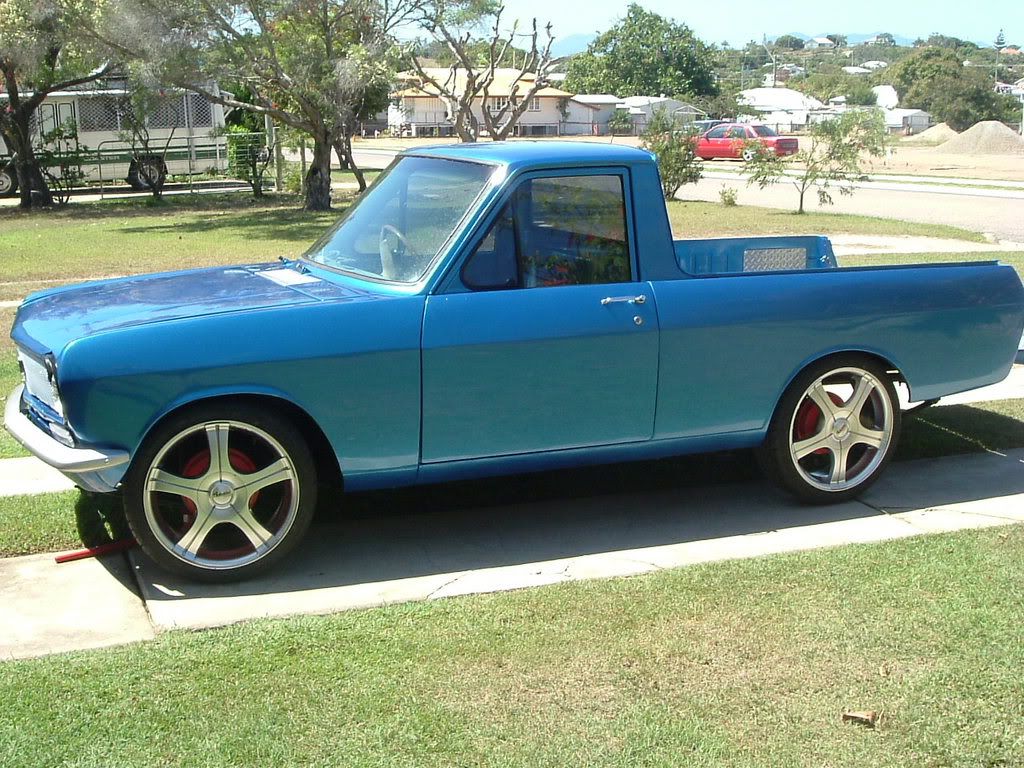 post
Photo Index