The stock 1200 front-disc/rear-drum system was good for 1971. In fact, stopping power was better than most 'muscle cars' of the era. However, fading under repeated hard stops was a problem as these were not ventilated rotors. But compared to modern cars ... well, they don't really compare at all -- even the cheapest new import car has better brakes than the 1973 Datsun 1200.
Overview
There are two easy ways to get better brakes. This article will discuss these methods:
Better brake pads, using premium materials
Simple brakes swaps requiring no machining
There is also more complicated methods, which allows you to have world-class brakes, as good as any new car. For details see Brake Swaps.
Better Brake Pads
Better brake pads can make a big difference. If you are a racer you know this. But for a street car, if you live in a hilly or mountainous area and your brakes fade, consider new pads.
Smart racers use stock 1200 brakes - but use racing pads.
Rallytwit: Rob Walker would know 1200's for sure since he's been racing the them for about 35 years.

LOWTECH: Rob Walker, who has one of the fastest road race 1200's around, told me that the stock 1200 calipers with good pads stops his race car easily.
POST B110SSS: Spend the money and put something good in the coupe- Pagid or Mintex 1155's etc and if you can't get them to fit your caliper then put something else on that you can get a good quality pad for.

And if anyone tells you that they are no good on the street thats simply not true - the new generation compounds work just fine from cold. Sure they get much better when hot, but are more than adequate for driving around the streets on.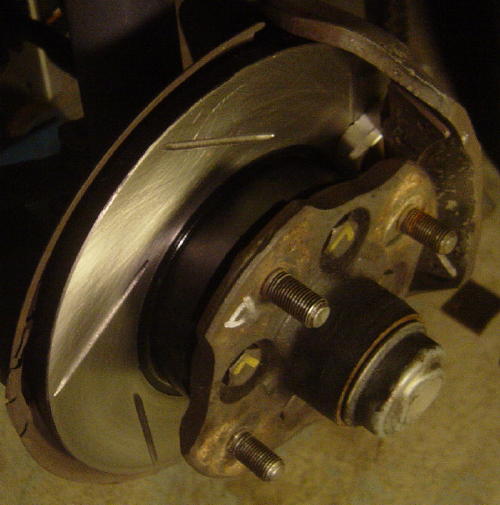 Album click to view
Brake Booster
A booster will not improve the braking ability of the car. But you may want one so that it is a bit easier to press the brake pedal.
1200 Brakes
1200 brakes work fairly well if in good shape. The drum brakes will stop as quickly as discs -- IF adjusted correctly.
1200 Disc Swap
If your 1200 has all-drum brakes, take note that disc brakes are:
easier to work on
More resistant to fading -- safer after repeated stops (they dissipate heat far better)
Swapping 1200 drums for discs is easy. See 1200 Disc Brake Swap.
1200 Disc Upgrade
Replace the stock B110 212 mm rotors with 220 mm rotors. Bolts on, but need an adapter to move the caliper 4 mm farther out. Fits under 12" wheels.
Rotor Nissan 40206-H7500
* A12 powered B210 1976-1978
* A12 powered B310 (including CANADA A12A)

H75 rotor with factory Nissan-Datsun Australia caliper adapter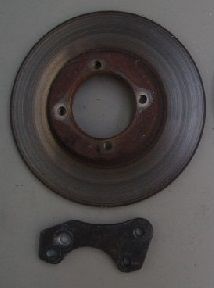 Big Disc Upgrade
245 mm B310/Stanza rotors (Nissan 40206-U6700) will bolt to the 1200 hub, but requires 13" wheels. These are nearly as big as S13 Brakes (5mm less) and are lighter weight than the S13 Brakes vented disc swap, but not as big as the 258 mm S13 solid Rotor Swap.
B310 brakes use large 245mm rotor (same rotor as A10 Stanza and others)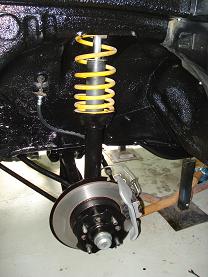 Album click to view
Rotors need simple machining (drill 4 new holes)
Fabricate a spacer ring to change the large 73mm hub reg to 70 mm
Unbolt the old disc from the 1200 hub, and bolt the large disc on
Fabricate a caliper adapter to move the caliper out 16 mm
POST zigmondo has been using these with the PBR 120Y caliper, but you could use the standard B310 Japan caliper or the A10 PBR caliper. Just depends on how you fabricate the caliper adapter plate.
Post click for topic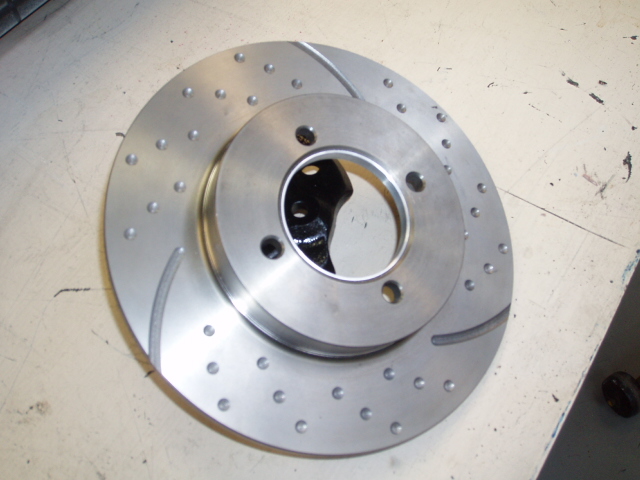 Post click for topic
Caliper adapter is similar to factory 120Y adapter (left), but spaces the caliper out further. Right: PBR caliper adapter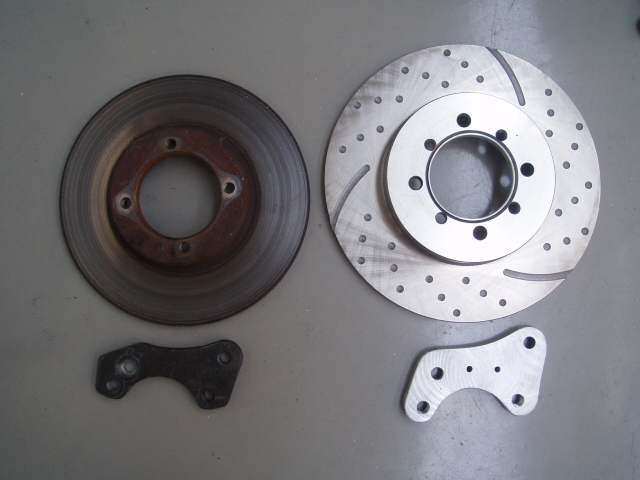 Post click for topic
The 1200 disc brake hub bolts to a rotor with 87 Pitch Circle Diameter. The B310.A14 rotor has 95 PCD. So take the big disc and drill four new holes at 87 PCD.
Any machine shop can fabricate the spacer ring, which is nominally 3 mm wide and 70mm I.D. Take both the new disc and the 1200 disc hub to the machinist for exact measuring.
Spacer ring fitted inside big disc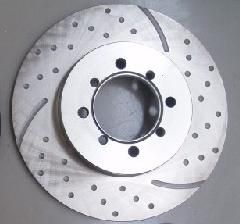 With wheel spacer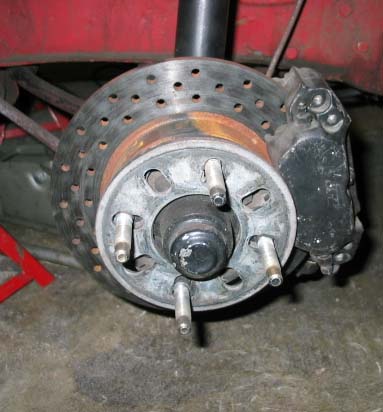 Album click to view
Wilwood Brakes
Wilwood makes lightweight racing brakes. You can bolt them to the stock 1200 hubs.
Light alloy hubs
Extra light thin rotors
alloy calipers
For racing, light is good. For street, light is good.
Wilwood Dynapro single caliper and Wilwood 10.25" two-piece disc. Uses stock 1200 spindle and stock 1200 hubs -- although he's modified everything else.
Wilwood brakes on stock 1200 hubs & spindles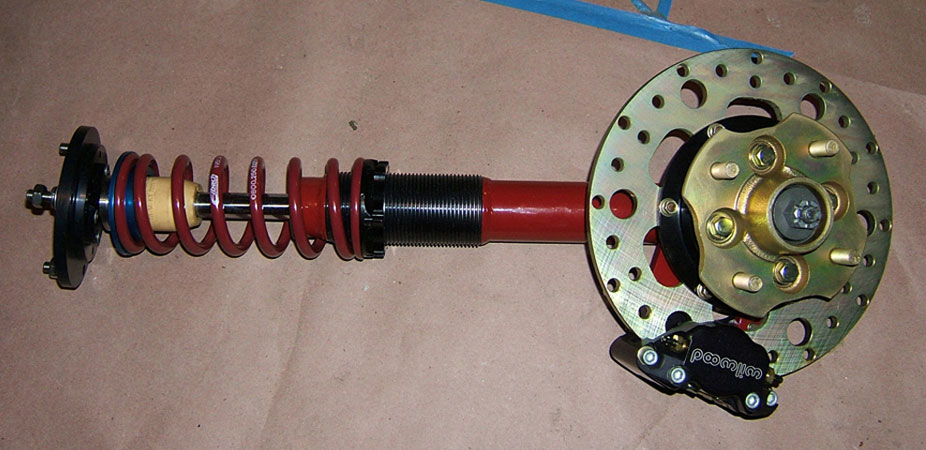 Album click to view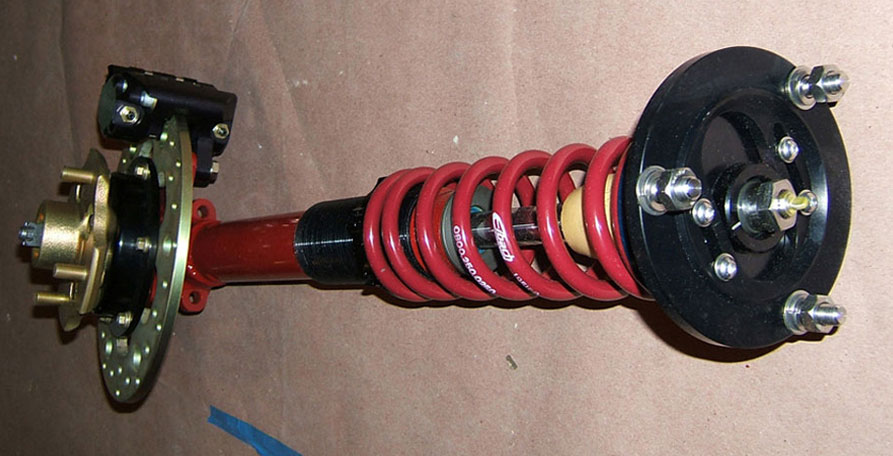 Album click to view
I finally got these struts on the car! Wow is all I can say! The pedal is rock hard and the car stops ridiculously fast! I haven't done any measured stops yet but the feel is outstanding.
Brake Warning Switch
Don't forget to use a brake warning switch.
Master Cylinder Choice
If you change to all front-discs, you can either use:
The "tandem" cylinder is recommended (it has two reservoirs)
IMPORTANT: Don't use a single outlet cylinder. It is less safe as all four brakes can fail at once. A double-outlet cylinder is safer

Alternatively (though not recommended) just remove the check-valve out of the front-feed outlet of the drum-brake master cylinder:
Moved Master Cylinder
For LHD cars, to make more room for twin carburetors, the master cylinder can be moved farther over.
A small master cylinder, such as from a 1982-1986 Nissan B11 (sentra/sunny/tsuru) can be used to tuck in behind the strut tower.
See POST Relocating the master cylinder for LHD cars

B210 master moved over a bit, to allow twin carburetors on LHD car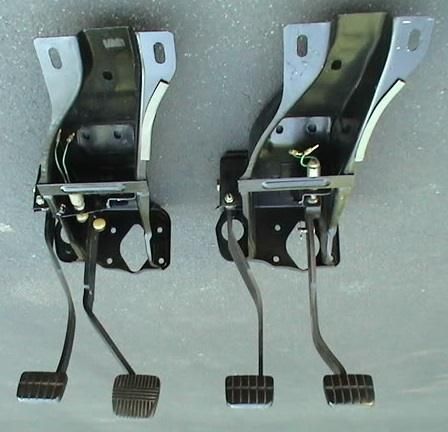 Post click for topic
POST Forum: Relocating the master cylinder for LHD cars
Remote Brake Cylinder
If you are fitting a larger engine or carbs so there is no room for the stock brake cylinder, consider a remote cylinder setup.
no brake cylinder?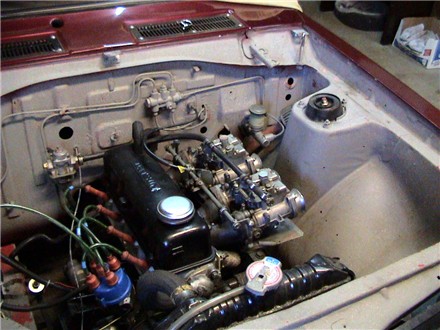 Album click to view
Discussion: Wilwood Pedal Boxes has anyone fitted them to their 1200?

Nissan c20 van (Vanette) ???
Ford Escort?
PBR VH44 remote booster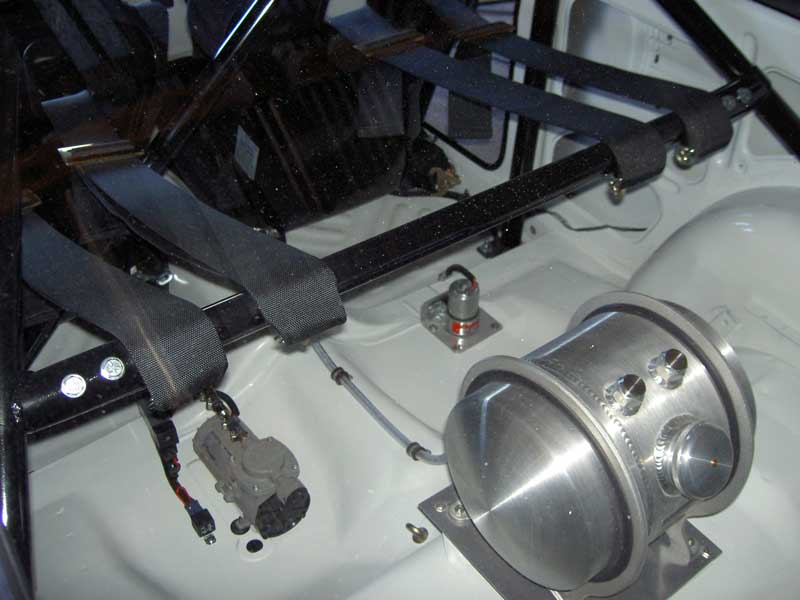 Album click to view
Album click to view
Extended
Master Cylinder at end of pipe (factory setup)
 See Main Article: Brake_Booster_Swaps#Booster_Spacer

Album click to view
Extended Pushrod: I had to move brake pump to the front of the engine (no room for carbs), Under air filter goes a metal pipe from brake pedal until brake master cylinder + - 60 cm long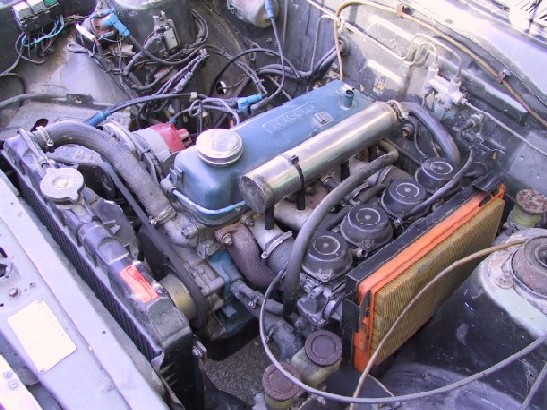 Album click to view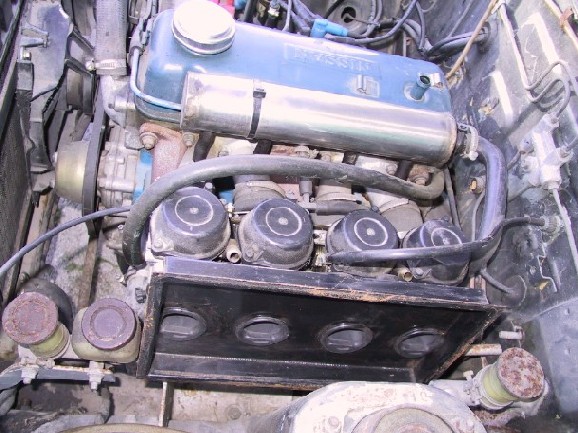 Album click to view
Underdash
LOWTECH has a Wilwood pedal box that mount the Master cylinders facing backward under the dash. They're really small and can fit with a little rearranging under the stock dash. Then the reservoirs are remotely mounted on the firewall.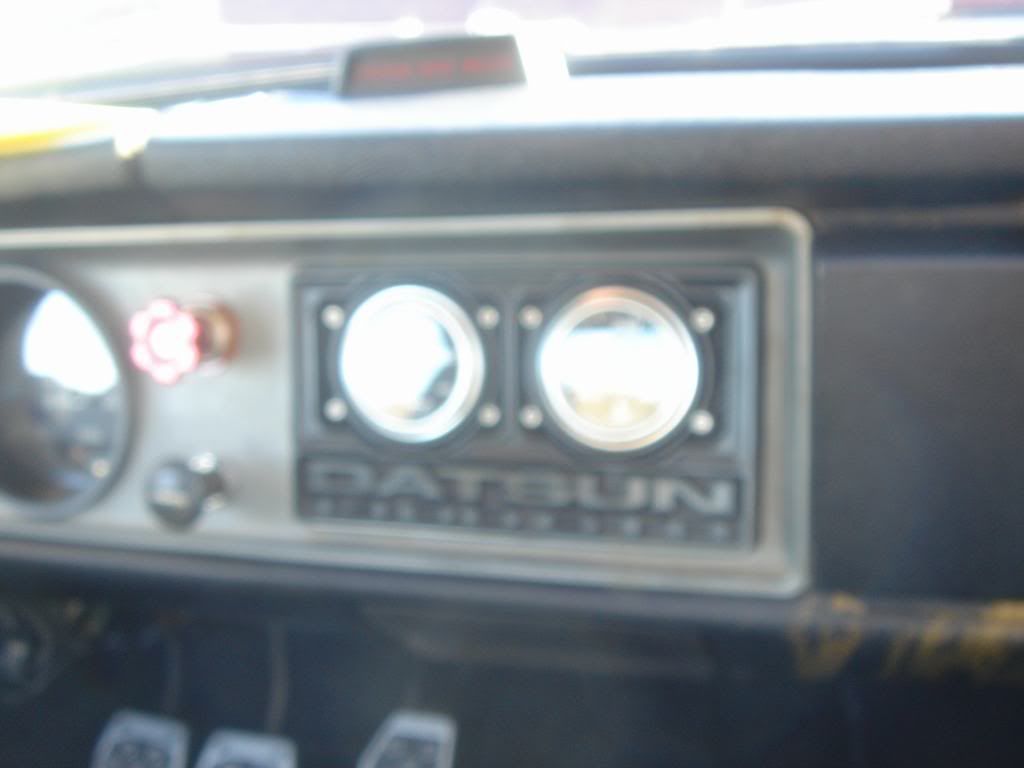 Album click to view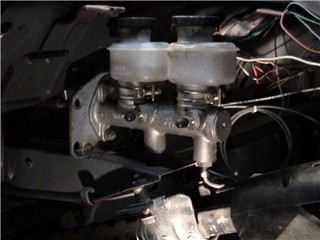 Album click to view
Album click to view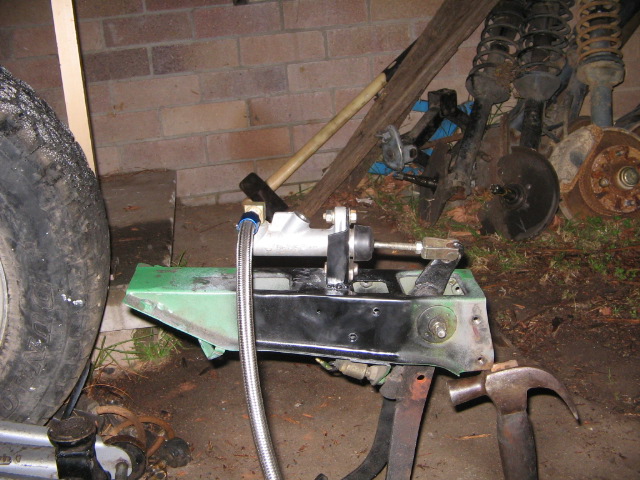 Post click for topic
Reverse-Mounted Master Cylinder
Fitting an under-dash brake master cylinder is sometimes done to LHD 1200s so we can fit dual sidedraft carbs. It is legal in USA (very few states have any kind of mechanical inspection).
As you can see, LHD cars have little room for both the brake cylinder (on left side of engine compartment) when bigger carbs are fitted: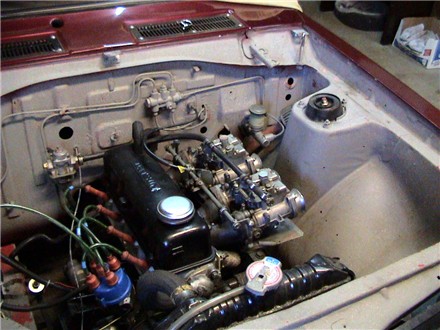 Album click to view
Take a master cylinder mount bracket from a 510 and weld it to the top of the 1200's steering colum support. Then weld an extension to the top of the brake pedal and makee a rod to connect the master cylinder from the brake pedal.
Changing the position of the rod from below pivot point to above changes the direction from pushing out toward front of car to pushing out towards rear.

Album click to view
Album click to view
280zx master cylinder reverse mounted under dash
A remote fluid reservoir would be easiest (e.g. Datsun F10 style)
It only take a minute to remove dash for access
Sometimes the same is done when fitting large engines or turbo setups which leave no room for the stock master cylinder.
For more ideas, see Clutch master cylinder
Remote Filler
To gain clearance on LHD cars with twin carbs -- or with big engines -- use a remote filler setup.
Album click to view
filler setup from circa 1976 Datsun F10

Album click to view
Album click to view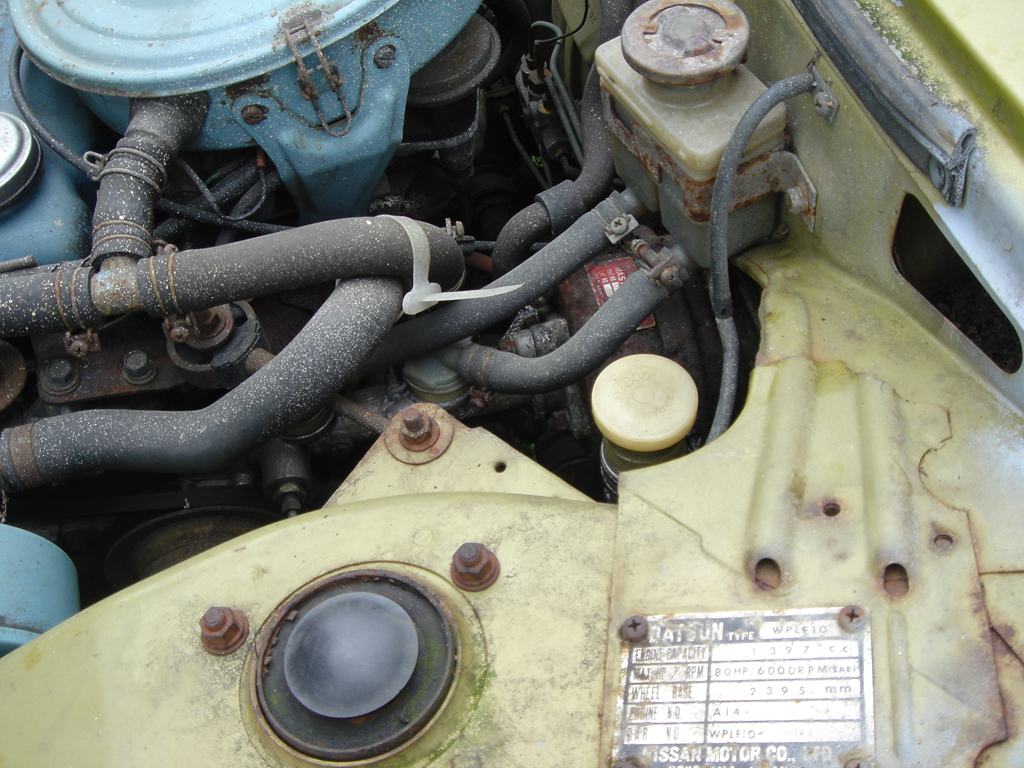 Album click to view
Brake Bias
So you've changed brake types, now has the front brakes are locking up well before the rears come into play. How can this be cured?
¤